Did you know that we now offer wholesale Christmas decorations? Our on trend Christmas decorations are all designed in house and are exclusive to Best Years. We first introduced our wholesale dinosaur Christmas decorations in 2019 and due to their success we are expanding the range significantly to branch outside of dinosaur Christmas decorations.
Our first Christmas decorations were all inspired by our best selling dinosaur toys.
This is a long way from Christmas decorations from even a decade ago as traditionally the Xmas tree was in the main room of the house and Christmas decorations were red, green or gold. 
Over the last decade this has changed significantly. Christmas decorations have expanded from traditional baubles to everything from fruit and vegetable to dinosaur Christmas decorations. 
It is estimated that over 25% of UK families now have more than one Christmas tree in the house, one in the main room and the other for the family or the children. In addition if you had a clear theme you wanted to follow but also wanted to avoid disputes with other family members then having two trees was an easy way to keep the harmony. Our move to more extravagant Christmas celebrations, which start in November rather than December has also increased the propensity for families to invest in two trees. There would be no point in having two trees decorated with the same themed Christmas decorations so designs expanded out of purely Christmas designs and became more creative.
In some part this move from traditional Christmas decorations has also been driven by the popularity of social media. Almost 30% of people aged 25 - 34 years old decorate their tree with a view to posting their tree on to their social media platforms. Traditional red and green Christmas decorations were never going to get the applause that more imaginative Christmas decoration designs could.
Against this backdrop we first introduced our dinosaur Christmas decorations. Based on our best selling dinosaur toys they sold out within 8 weeks of being launched.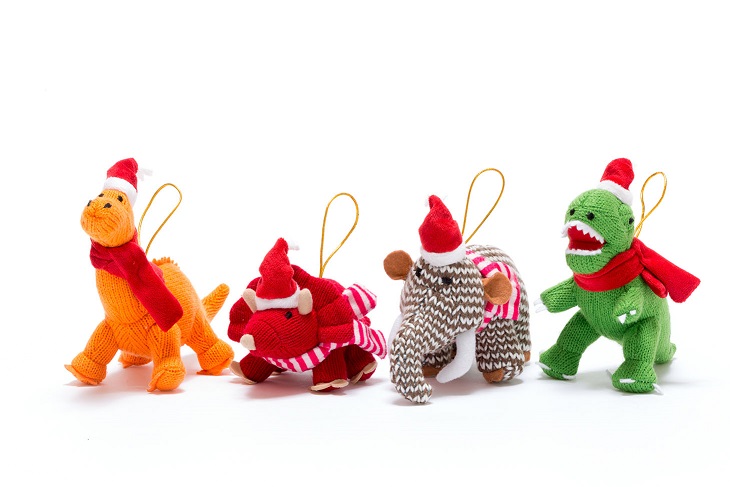 Given their success we made the decision to double the range of our dinosaur Christmas decoration range to include more of our dinosaur toys as Christmas decorations.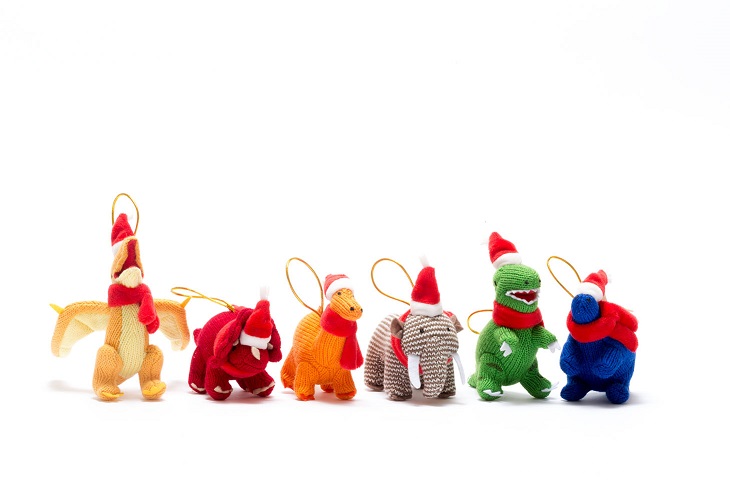 We also decided to branch out from purely dinosaur Christmas decorations in to other designs from our knitted toy ranges, and for the first time we introduced a design we currently had not included in our toy ranges.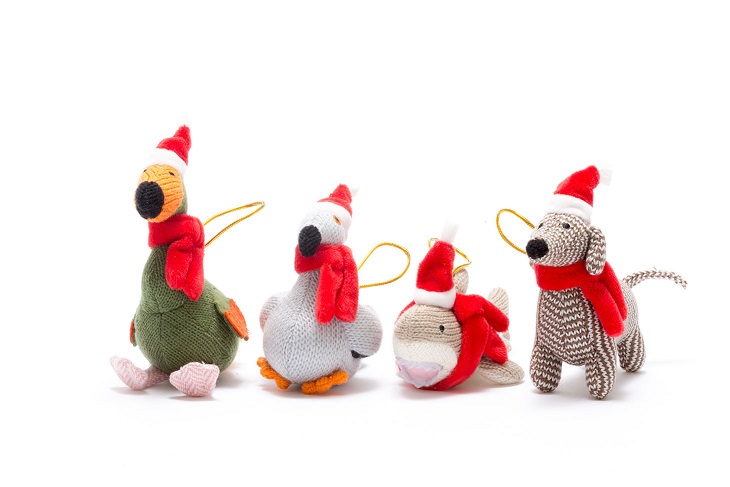 For 2021 we are very excited about the expansion of our wholesale Christmas decoration range. We will continue with our popular dinosaur Christmas decorations but our designs for this year have evolved from our original range to include dozens of exclusive designs, all still in knitted fabric but including more of our popular knitted toys and and more.
We have included some pretty pastels designs for those families wanting a silvery palate for their Christmas tree and Christmas decorations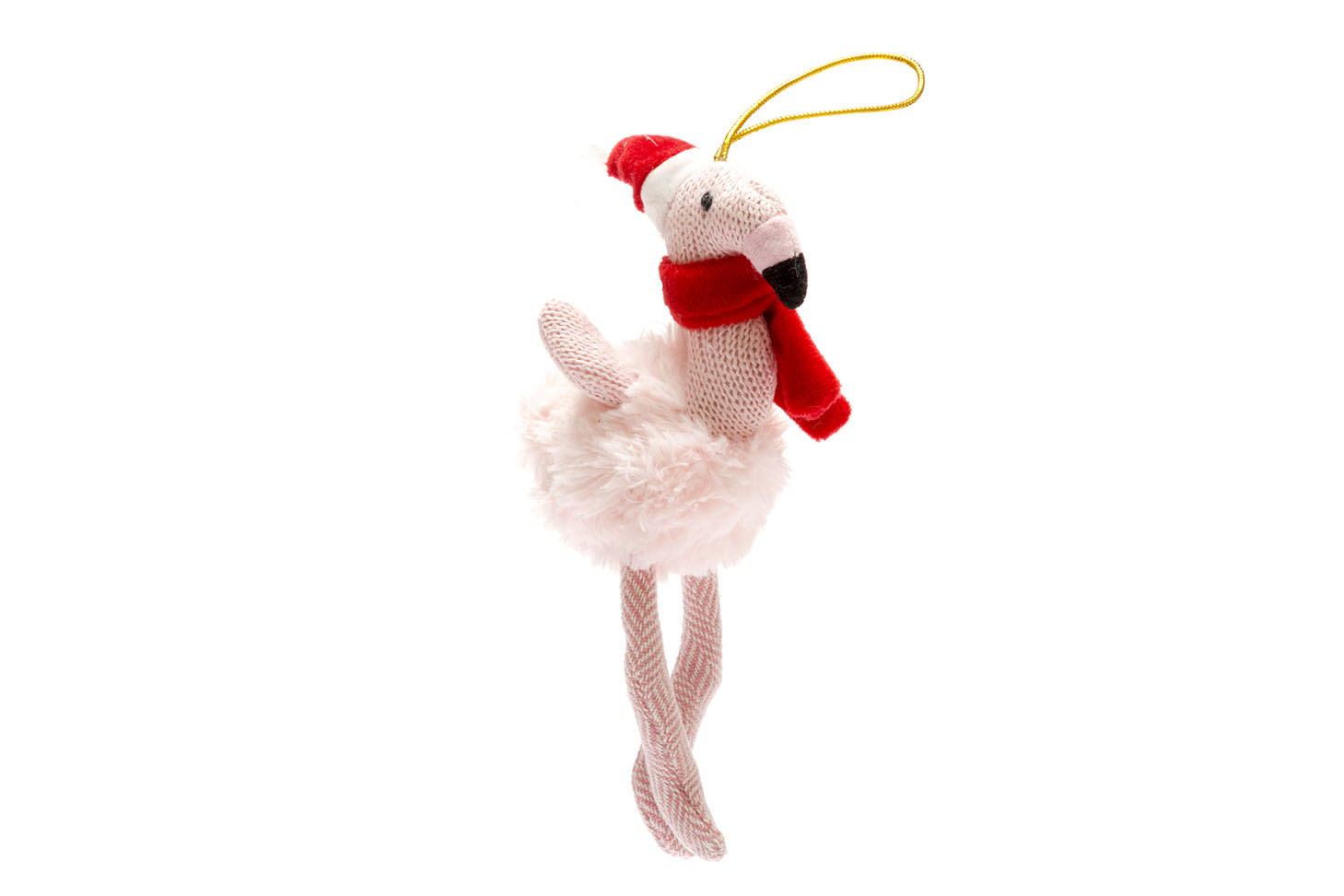 And we have also expanded our range of dogs - as they are supposed to be man's best friend then they really should have their place on the Christmas tree!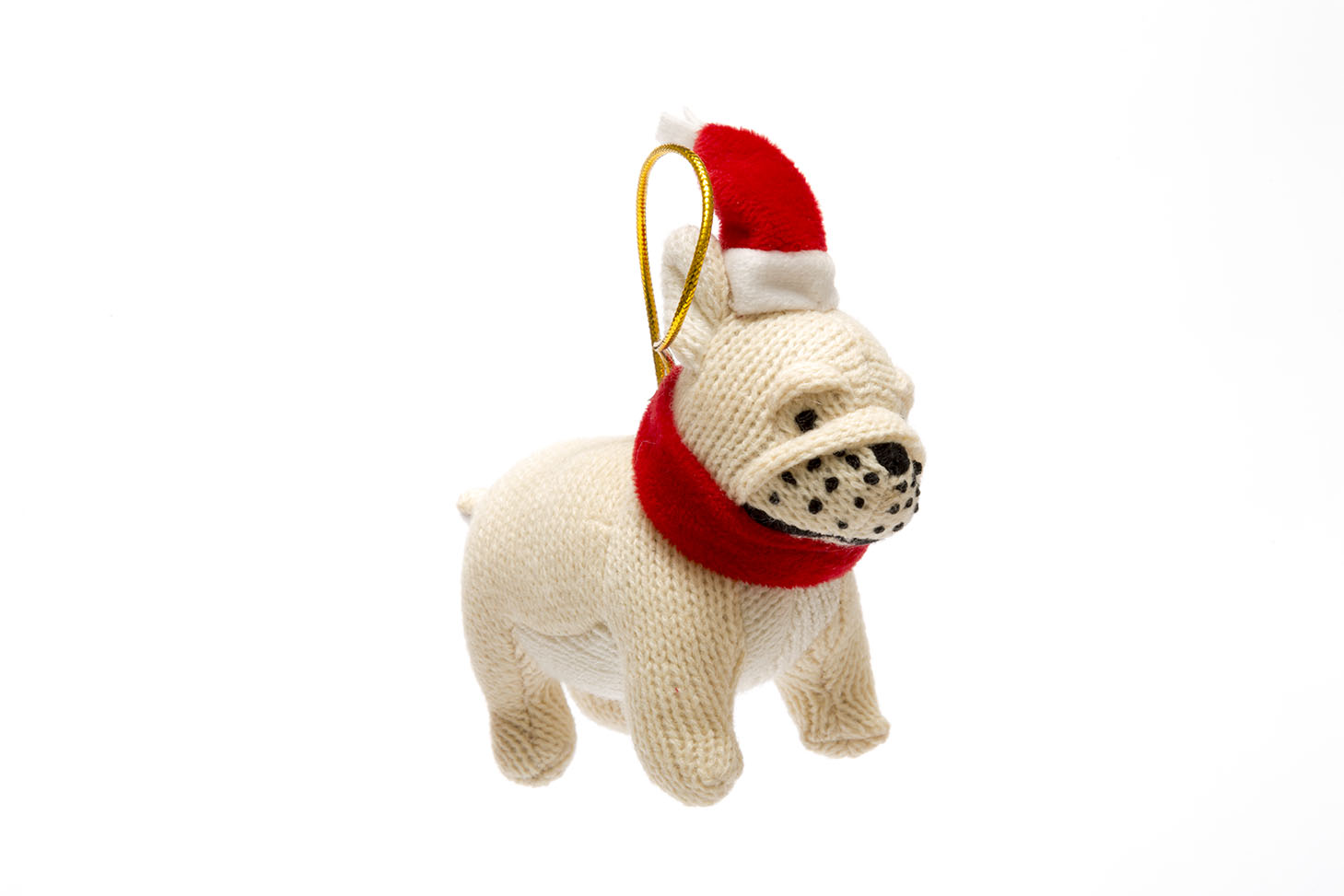 Our wholesale Christmas decoration range will be finalised at the end of February so if you are looking for an unusual Christmas decoration for your ranges please This email address is being protected from spambots. You need JavaScript enabled to view it. for full details of the range.