Christmas decorations have been used to decorate Christmas trees since the 16th century and are one of the most enjoyable things about preparing for Christmas. The process of getting out much loved Christmas decorations is part of most families' Christmas traditions. Many decorations have roots in family history, made by kids when they were young, or bought to reflect a hobby or interest.
One American psychologist has said of Christmas Decorations "In a world full of stress and anxiety, people like to associate to things that make them happy, and Christmas decorations evoke those strong feelings of the childhood"
We certainly agree which is why in the depths of the 2020 lockdown we were busy designing our extended range of dinosaur Christmas decorations based on our bestselling dinosaur toys.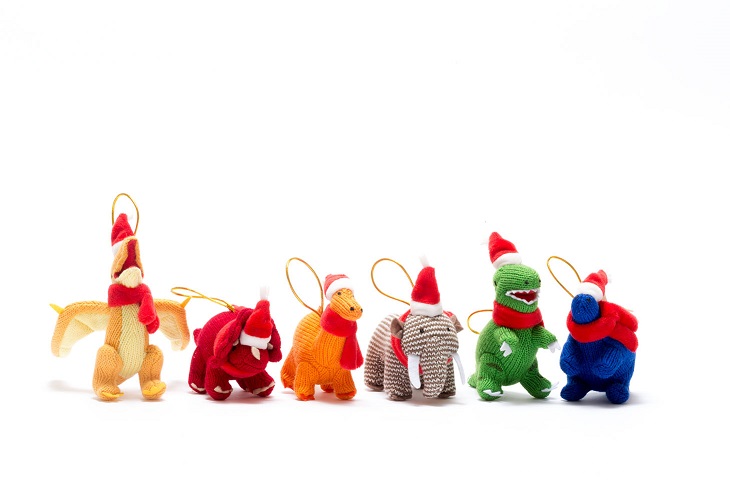 Originally families used to stick with traditional Christmas decorations in gold, green and red, baubles or traditional designs. However, over the last 10 years there has been a huge change in the designs of Christmas decorations available.
Part of this change has been the rise of families having 2 Christmas trees. It is believed that now over 25% of British families now have 2 Christmas trees in their home for the festive season. One would be decorated as a design feature and the other was a more family one with kids allowed to choose the decorations. It allowed children to be included in the magic of bringing a Christmas tree to life, and allowing their express their creativity, while maintaining a more design orientated tree on display.
The other big change has been the rise of social media. Over 30% of 25 – 34 yr olds now design their Christmas trees so that it can be posted on Instagram.
The combination of these two things has led to a huge increase in the range and diversity of the Christmas tree decorations offered. Only 10 years ago the main decorations on a Christmas tree was some red or gold tinsel and a mix of traditional baubles.
Things have got a lot more diverse and even sophisticated these days with UK households using colours ranging from white to blush, green to copper as well as bolder colours rather than the reds and golds of a decade ago.
John Lewis alone says that their Christmas tree decoration range has grown from 200 designs in 2009 to over 400 in 2020
Finally, many people are using Christmas decorations as a gift at Christmas. A kind of "saw this and thought of you" token or as a Secret Santa present. What better way to send love at Christmas?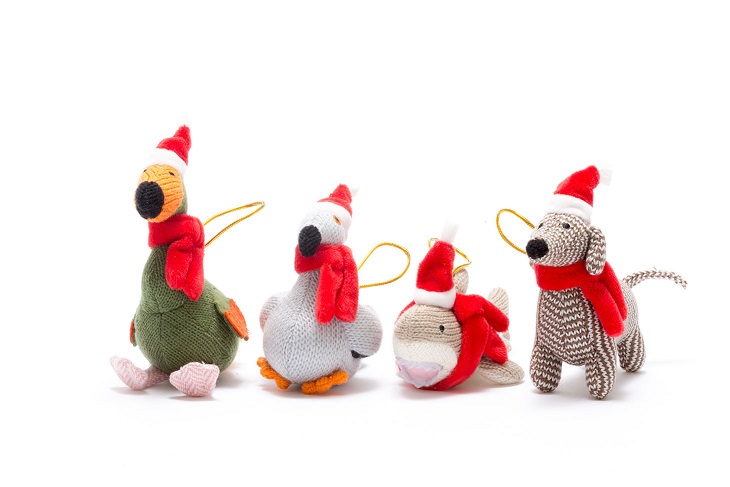 So many children are obsessed with dinosaurs that we thought it only right that we brought our most popular dinosaur toys in to life as dinosaur Christmas decorations.
Starting with the T Rex and Diplodocus we have expanded the range to include sharks, dodos and even pterodactyls. Every year we bring new designs to our dinosaur Christmas decoration range, and although strictly speaking they are not all dinosaurs, we have had huge fun in designing them.