Frequently Asked Questions - Trade Customers
Trade customers - We really want to work with you and we are here to help.
If you wish to place a trade order simply sign in to our trade pages. When you are in the trade pages you will be able to see our trade prices and also place an order
Or if you just want a price list you can email This email address is being protected from spambots. You need JavaScript enabled to view it. and we will email one straight back to you
We ask for a VAT number when you sign in but if you don't have a VAT number yet we still want to work with you! Not sure which toys to buy? We are very happy to recommend our best sellers. Please email salesThis email address is being protected from spambots. You need JavaScript enabled to view it. for details.
We are fanatical about toy safety and you can see all about the changes to toy safety legislation here
We are happy to supply hi res images of any product you buy from us, just let us know and we'll send them straight over.
We are always adding new wholesale knitted,crochet and fair trade toys to our ranges so please keep checking back to see our new products
Anything else? We're here to help so call us on 01327 263504.
FAQ
Who are Best Years?
Best Years are Europe's largest wholesaler of knitted and crochet toys. We are also the largest distributor of Pebble fair trade toys. Our toys are well designed, iconic, affordable and well made. They conform to EN71 and CE, are suitable from birth and are machine washable.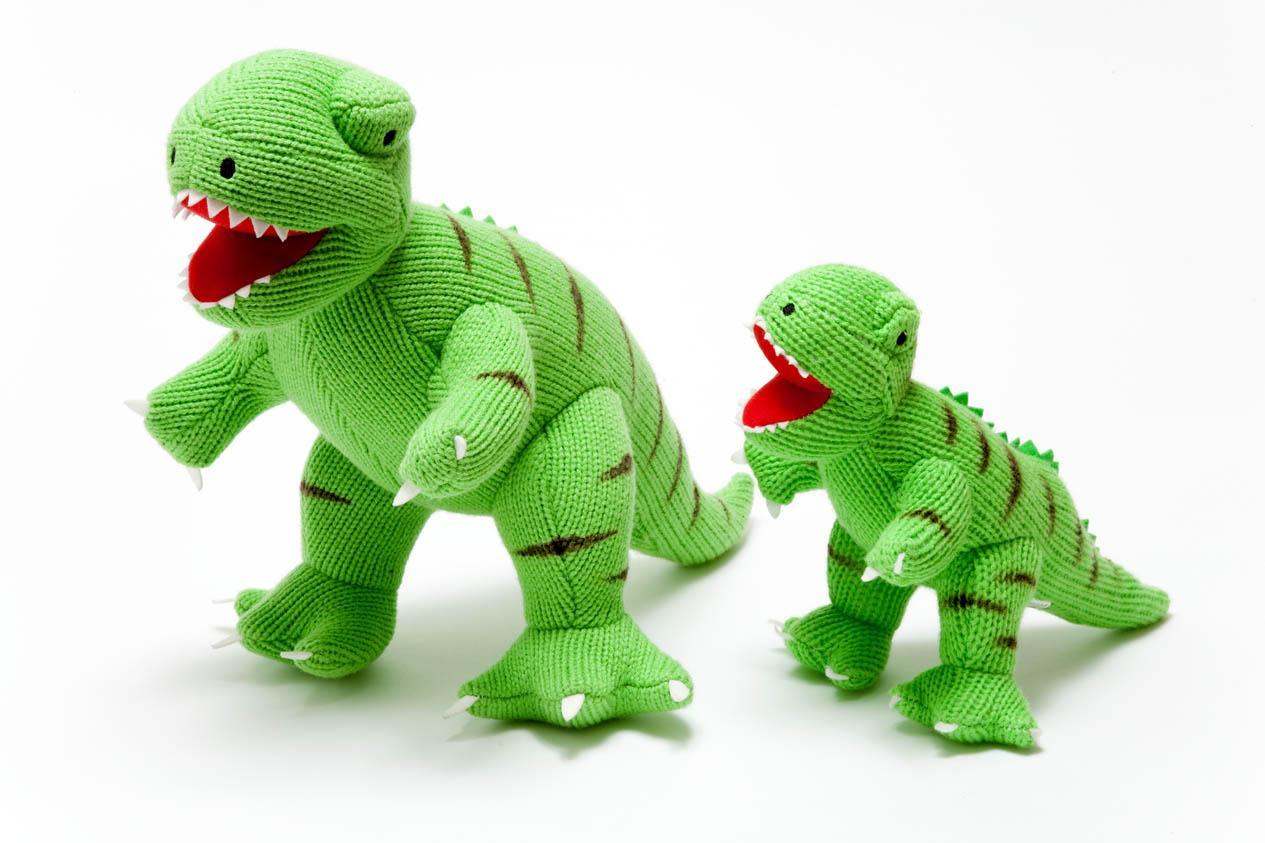 Best Years was originally set up in 1998 selling traditional soft toys. Our best selling product in those days was the Moptop range, but we also handled own brand development for a variety of retailers such as Next, New Look, Harrods and John Lewis.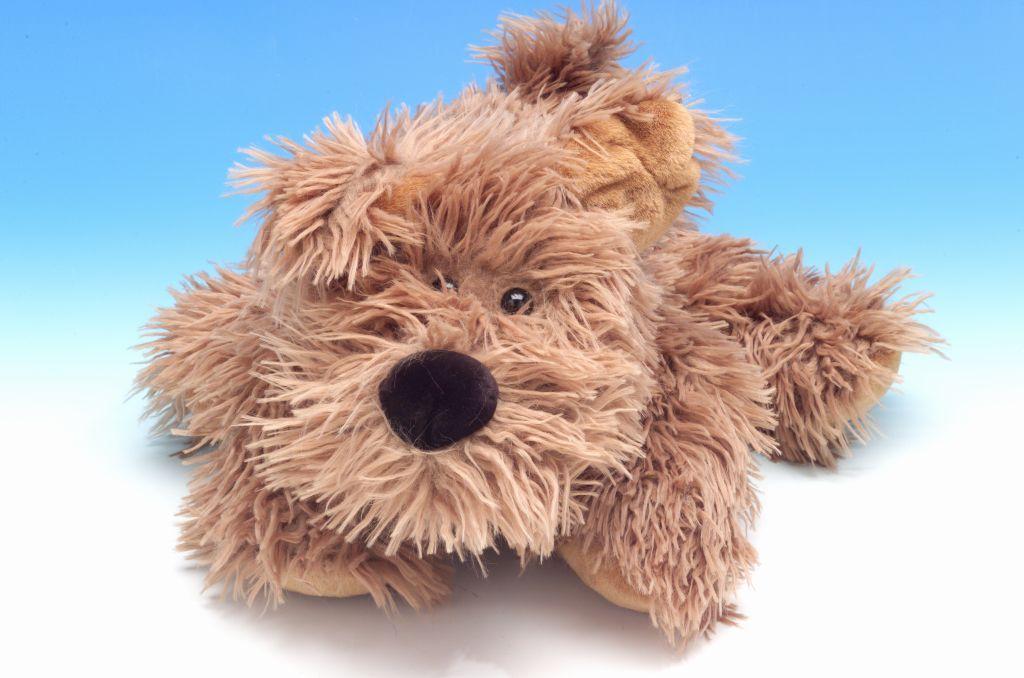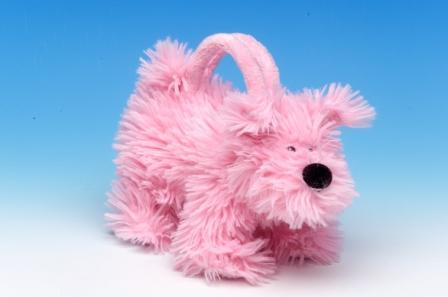 Our interest in unusual fabrics meant than we tried to work in different materials from normal wholesalers and we therefore started to develop knitted toys. The first knitted toys were introduced in 2006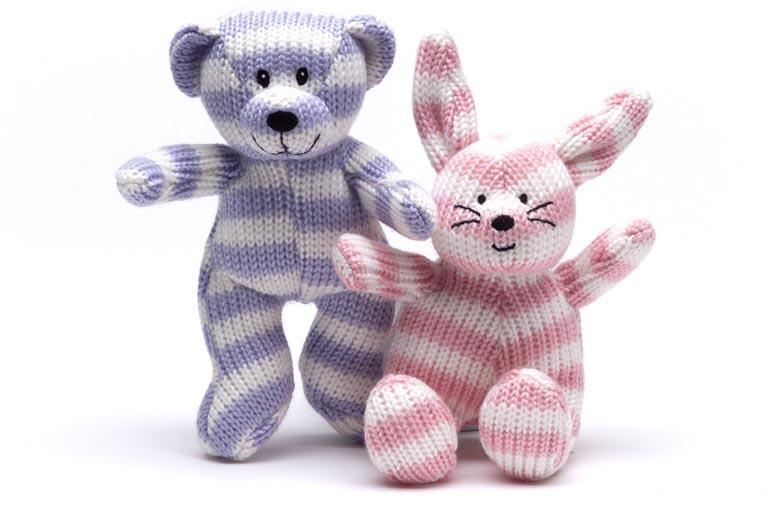 We have always been very keen to ensure that the manufacturers who made our toys were ethical and so we naturally progressed to sourcing fair trade toys.
Our first fair trade range was beautiful large rag dolls which were immediately listed by John Lewis.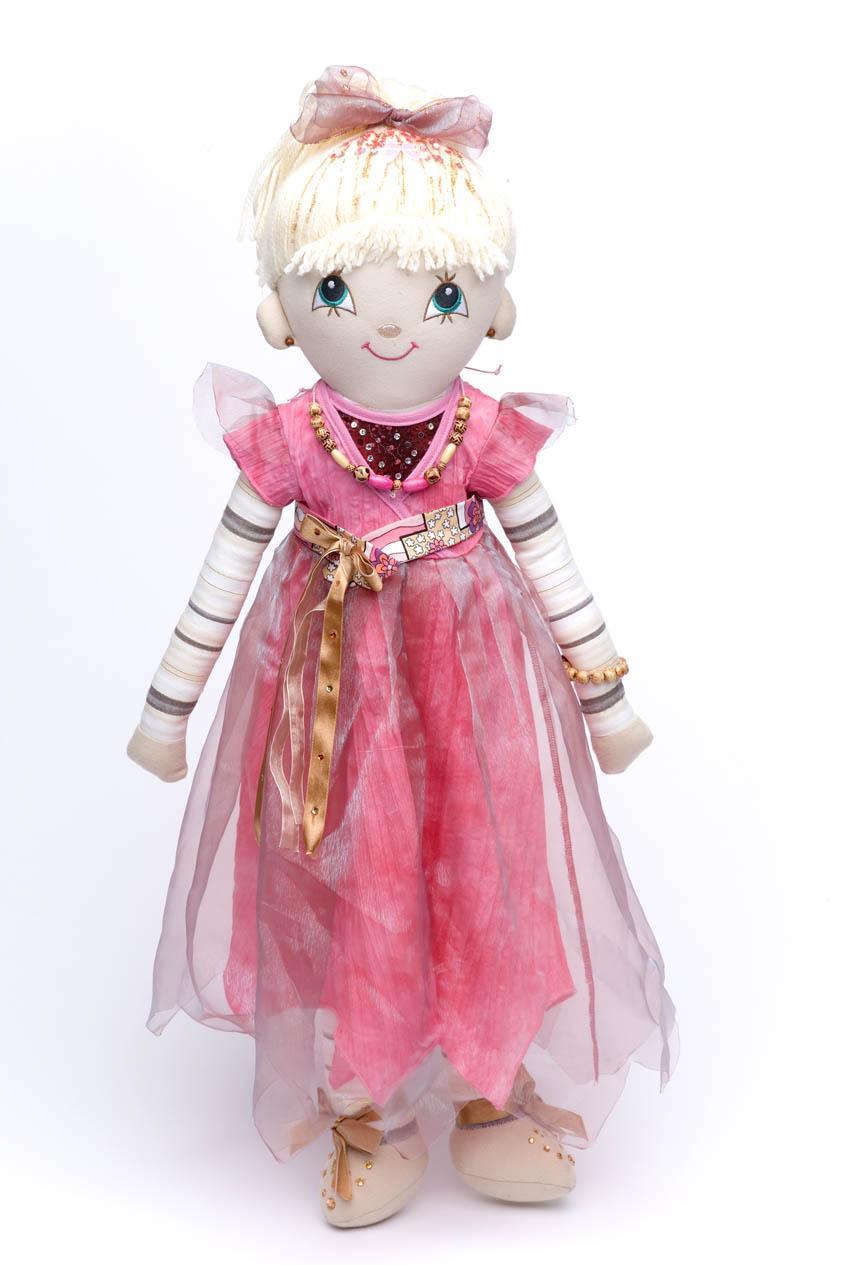 From then on we started to work with more and more fair trade producers and also we started to specialise in knitted and crochet toys. Inevitably this lead us to work with Pebble and the fabulous fair trade, crochet Pebble range was introduced in Jan 2010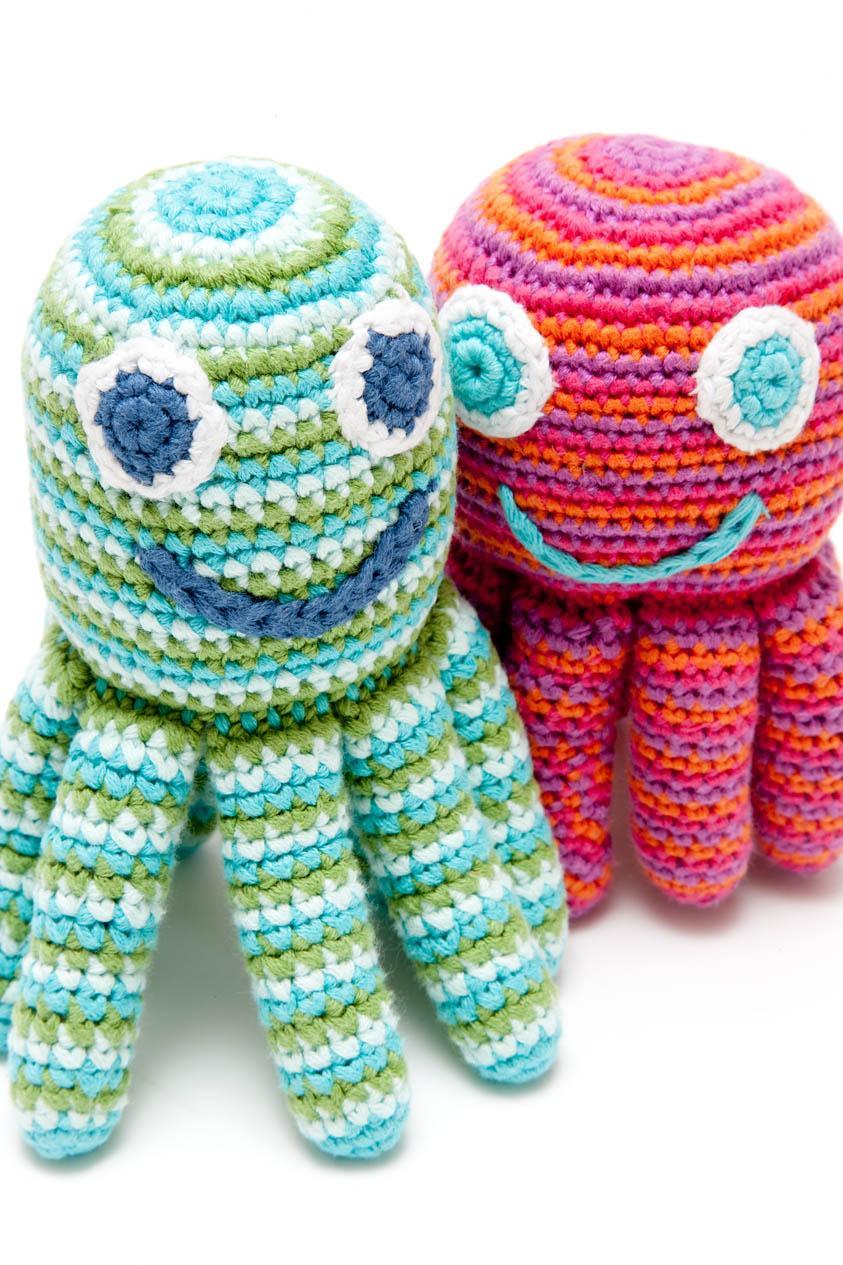 Please note that we do NOT just work with fair trade suppliers. We like to ensure that all the producers we work with are ethical but some are fair trade and some are normal manufacturers. If manufacturers are not fair trade we visit them to ensure that working conditions are acceptable and exceed all international requirements.
Can anyone buy from Best Years?
We welcome enquiries from all retailers, large or small. We are happy to work with internet retailers, high st retailers or those who sell via events and craft fairs. Unfortunately cannot allow our toys to be sold on either Ebay or Amazon
Why we have to ban sales on Ebay and Amazon
Do I need a VAT number to place a trade order with Best Years?
You do not need to have a VAT number to buy from us.
 Do I need a shop to buy from Best Years?
You do not need a high street shop as we are happy to work with internet shops,  market stalls, craft fairs and Not on the High Street. However we cannot allow the Pebble, Under the Nile or Best Years  toys to be sold on Amazon or Ebay
Do you have a minimum order quantity for trade?
Our minimum order is £75 online but there are no pack quantities so you can order as many or as few of an individual knitted and crochet toy as you wish.
What is your carriage charge for trade orders?
Our carriage charge is £11.00 but carriage is free for UK deliveries if you order over £300 worth of toys.
I do not want to order without seeing the toys, can I buy samples?
We are happy to sell you samples but we will have to charge you the standard £11.00 carriage charge. Unfortunately we cannot provide samples FoC as even if they are returned in pristine condition we still could not re-sell them.
Can I have images?
We are happy to provide hi res images of any products you buy from us. However you do have to buy products before we will provide you with images. We also reserve the right not to supply images if you order single units. Our fair trade producers are ethical and hard working but they are not always able to supply us product as and when we need it. We do not like to supply images unless we know that your shop has enough stock to satisfy customer demand.
Where can I see your ranges?
We exhibit at a varity of trade shows through out the year
Top Drawer both Jan and September
Pulse in June
Harrogate Home and Gift
AIS Toy Show - April
AIS Childrenswear - Feb and July
Also Maison Objet Paris
Can I return the toys if I want to?
All toys are sold on a firm non-returnable basis. If you perceive any of the toys to be damaged we would be happy to replace it, but we cannot accept returns unless they have been delivered in error
I am a shop and I like your toys, How can I see your trade prices?
The best thing to do is sign in to the trade pages of our website. You will then be able to see our trade prices and you will be able to place an order.
If you would prefer to be sent a copy of our price list, please email This email address is being protected from spambots. You need JavaScript enabled to view it.
Can I have exclusivity in my town?
We do not offer exclusivity unless in very extreme cases. We normally like retailers to sort the issue out themselves rather than moderating it ourselves.
Sometimes we will offer regular customers exclusivity but this is very rare and based on ordering carriage paid orders every quarter.
My shop is in a very small town why can't I have exclusivity?
We used to offer exclusivity but what happened was that a shop would take a part of our range, order once or twice a year, and effectively stop us selling the range to anyone else in their vicinity.
We have a duty not just to our customers, but also to our fair trade producers. In order to keep the workers co-operatives employing people we have to sell as many toys as possible. Offering exclusivity hampers this.
Are you on Facebook or Twitter?
We are on both Facebook and Twitter and Instagram would love to connect with you there