The wonderful thing about working in the toy industry is the opportunity to get off the beaten track occasionally.
Most of the development we do is incremental changes. The T Rex dinosaur toy worked well so we did it in a bigger size and then in stripes. The white bunny rattle did well so we added in pink and blue versions.
This all makes sense, especially since new products are very expensive. We have to order 2000 pieces of all our toys so getting it wrong can be very costly.
So far so sensible, so how come we are suddenly branching out in to a Bicycle and Moped?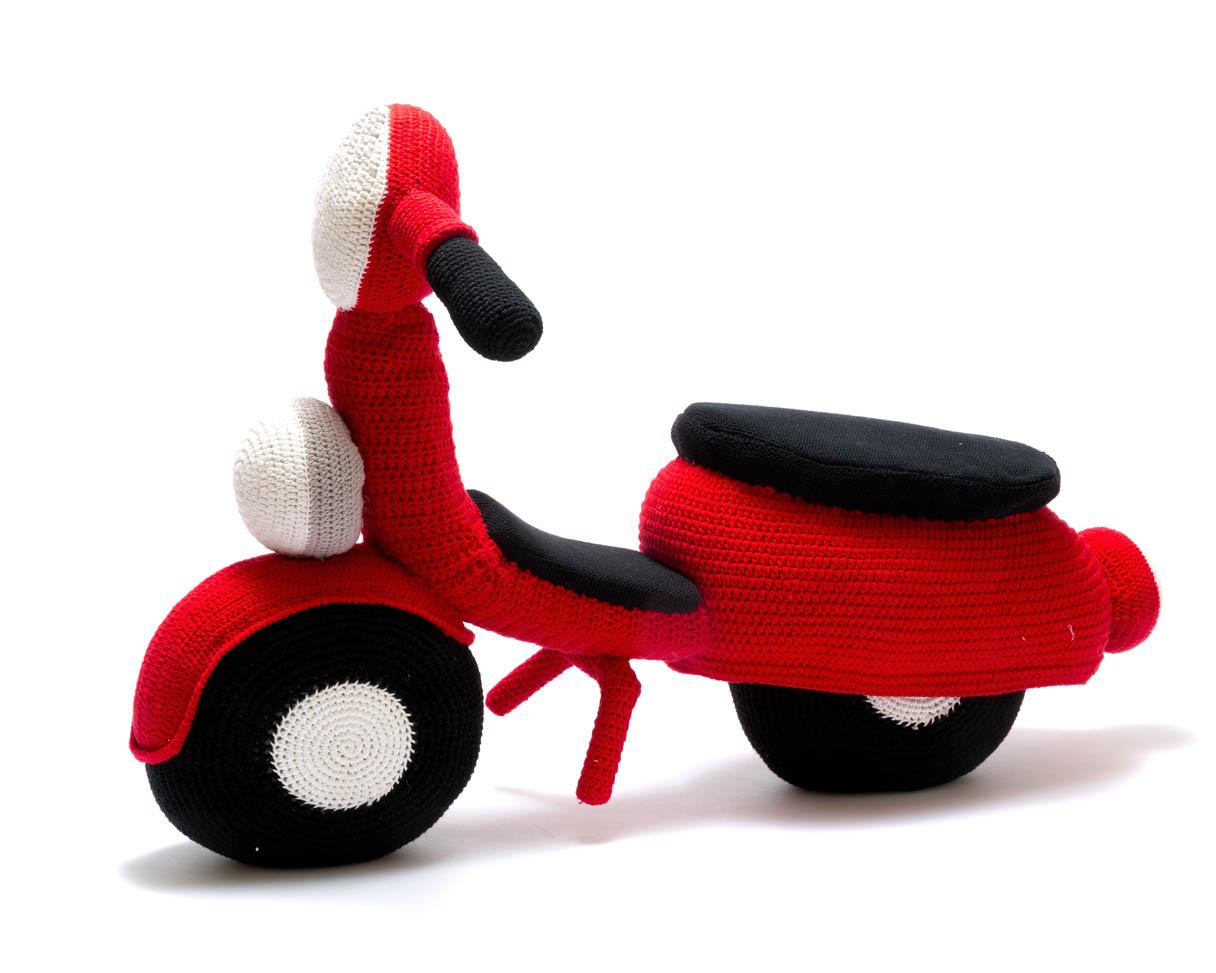 It started at Maison Objet in Paris in September. Its a huge show full of incredible stands with some amazing products. A lot of the crochet suppliers in Europe are more in to the Home market than toys and they had some really large pieces. Over the course of the 5 day show our train of thought went from "wow, thats so inventive" to "why don't we do something like that?"
So we talked to our crochet partner in China who seemed very skeptical and asked all the questions we normally ask ourselves. Is it practical? What about shipping costs? Who will buy it?
So, we were more than a little delighted when we visited them in December and they showed us these samples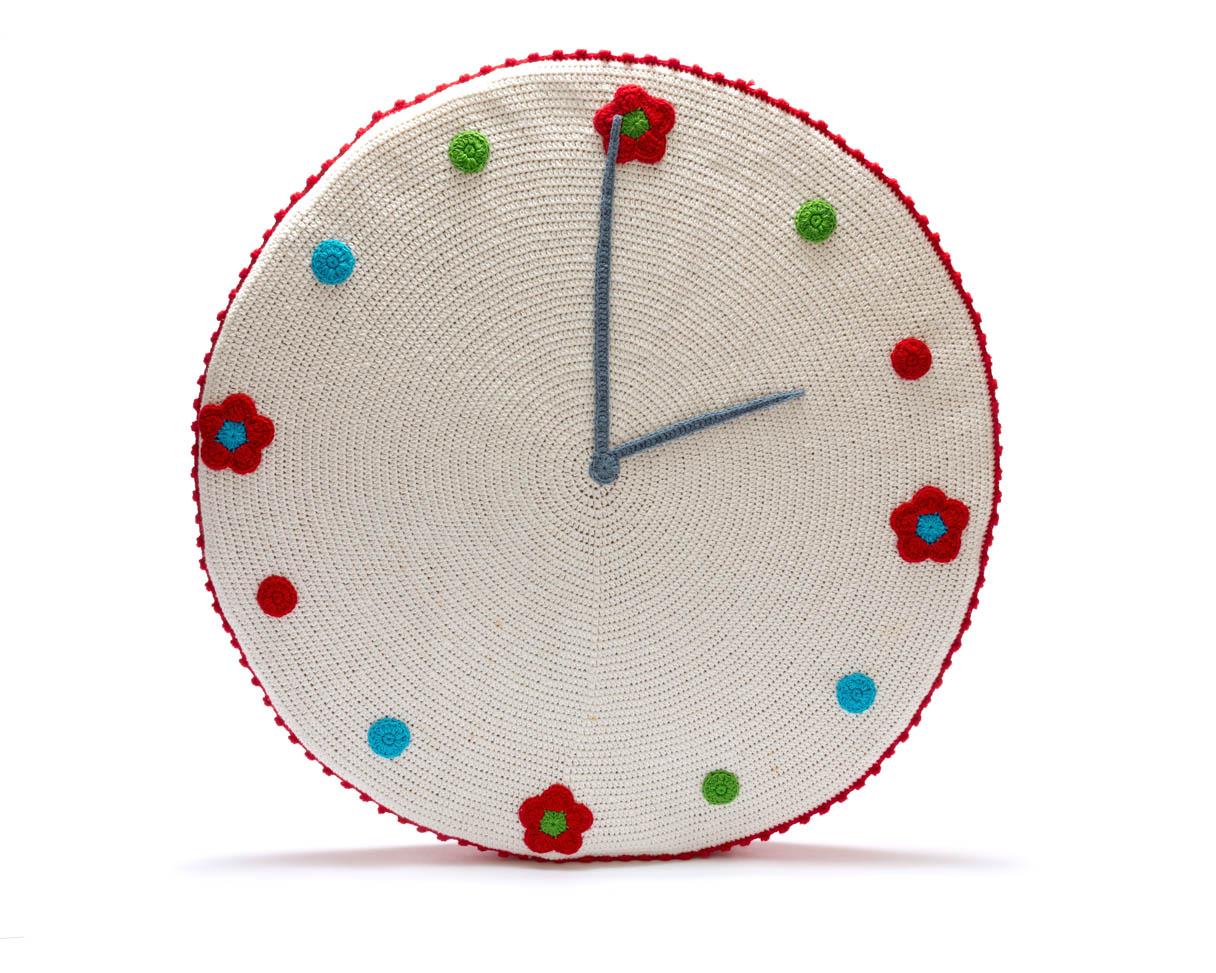 Now, we obviously have some work to do to get these samples up to scratch but aren't they fabulous!!
We are so pleased to be working in this area. We don't know if they will end up in our range as all the practicalities still have to be addressed but its great to stretch out a bit, and I would definitely have loved these pieces in my kids' bedrooms when they were young
What do you think? Too much or spot on?