Many of us have children who develop at a different rate, or who require additional attention to other kids and when buying them toys we are often told to choose Sensory Toys. So what is a Sensory Toy? And do we have any?
A sensory toy can be pretty much anything actually! A toy does not have to be designed and manufactured purely to be sold as a Sensory Toy to be attractive to kids with special needs.
As a general rule of thumb a sensory toy will include some of the following attributes.
Brightly coloured, using contrasting colours
Tactile
Make noises or be reflective
Have different shapes or patterns
SAFE and durable
This rules out Barbie dolls but not a lot else.
So a Sensory Toy should be safe, durable and fun. It helps if it can be used for a range of uses and abilities as anything too specific could be frustrating or out grown very quickly. Touch and texture are always good for young children and encourages exploration.
Unsurprisingly we think that crochet toys make great sensory toys! They are bright, colourful, tactile, safe and machine washable. They are also available in a wide range of friendly designs with something for everyone.
Dolls have been shown to develop nurturing and also role playing and are great when used in a story telling context. Any toy which encourages participation and interaction has got to be good for development.
Our dolls reflect popular themes for imaginative play. Pirates, cowboys, mermaids and ballerinas are all included as well as a medieval knight and lady.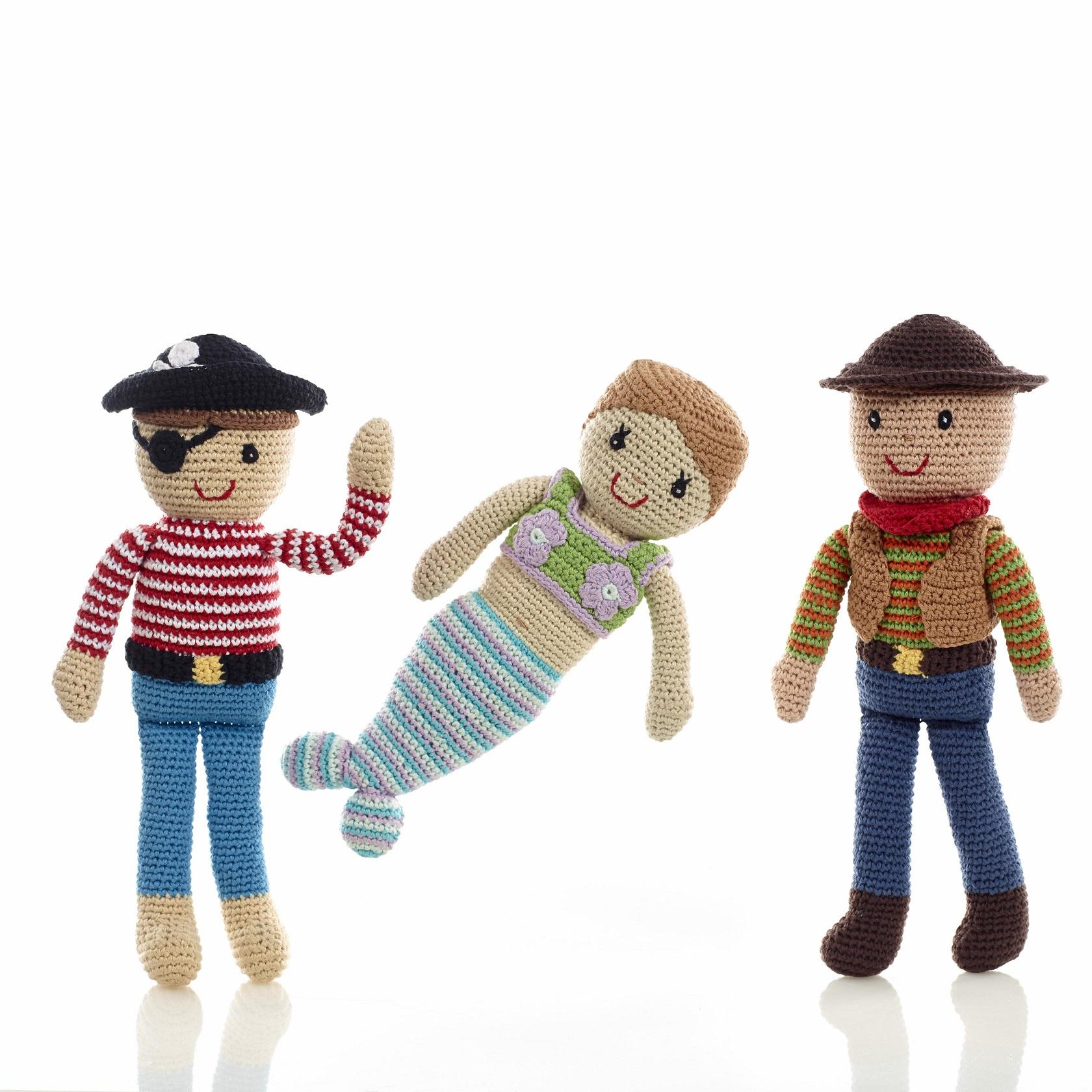 Dinosaur toys are always popular with children and our family of knitted dinosaur toys are fun, tactile ad safe. They include 6 different dinosaurs in a variety of colours, sizes and materials.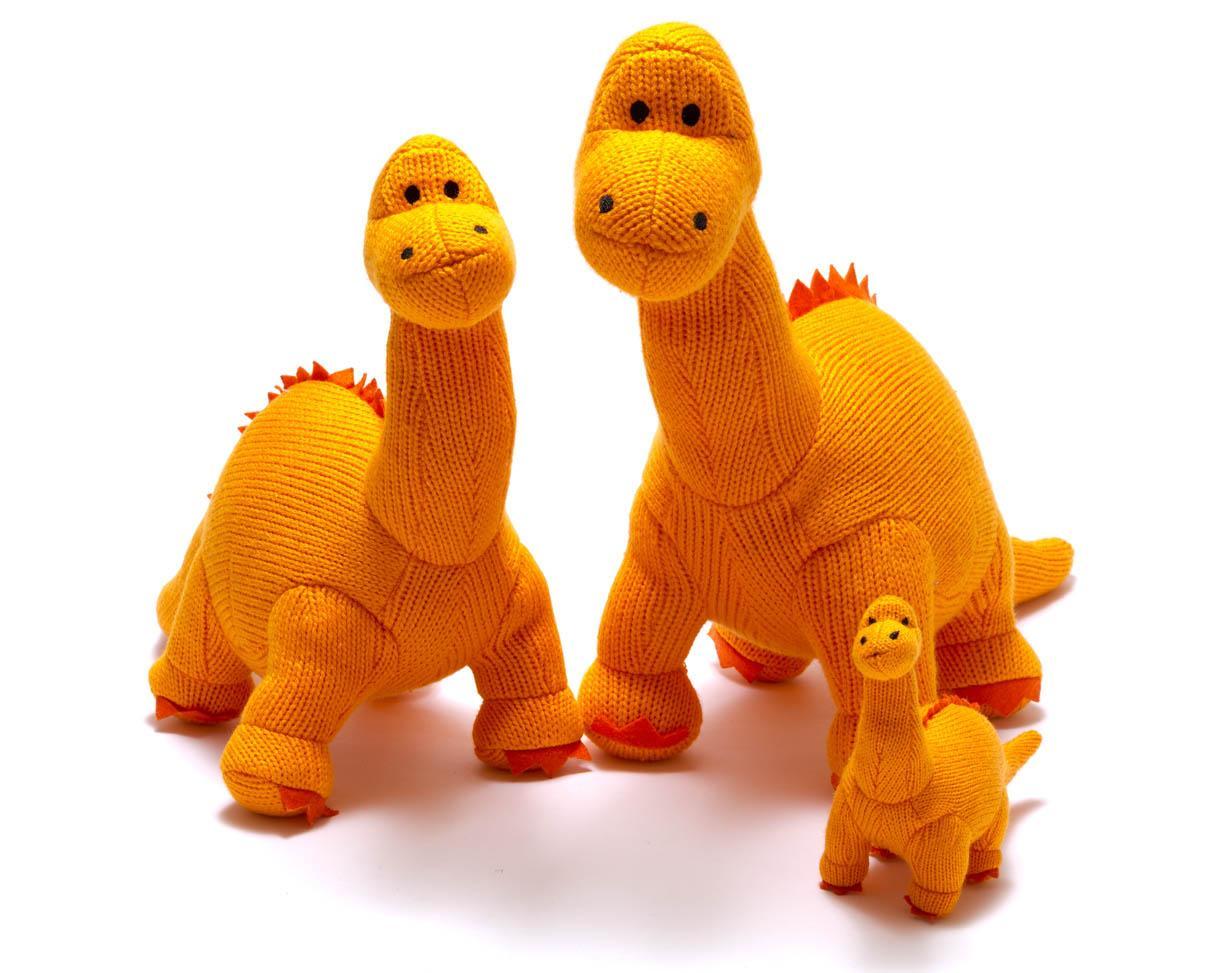 We accept that we are probably prejudiced but we think that knitted and crochet toys are ideally suited as sensory toys. They combine bright colours and tactile materials with vigorous testing and are tested to be suitable from birth. It also helps when you have such a wide selection to choose from!