Unusual Gifts - Flamingo and other Tropical Themes
Gaynor Humphrey
Have you noticed how many Flamingos and other tropically themed gifts there are around at the moment?
As Vogue says "Fashion's feeling tropical—and the trend's not going anywhere" which accounts for the multitude of Flamingos and Pineapples you see on gifts everywhere on the high street.
Like many trends Tropical started on the catwalks and then migrated in to home interiors before coming to rest on gift merchandise. Whereas you have to be very brave to decorate your house in the bright palet of tropical colours its a lot easier to perk up your house with kitsch pineapple ice holder! Even florists have embraced the trend with fashionable bouquets now including the bright Bird of Paradise flower being paired with lovely anthurium.

Now the fashion for tropically inspired gifts has hit kids fashion and we have some fabulous suggestions for you.
We are not really in to trends. By their very nature they are short term fashions with tastes rarely lasting more than 2 years. Our toys are mainly fairtrade and handmade which means we like to have toys which end up as heirlooms rather than short term appeals, but we actually have some fabulous tropical toys.
First up has got to be the wonderful crochet and handmade Flamingo Toy. Keeping on the bird theme we also have our knitted Toucan toy and rattle and cotton parrot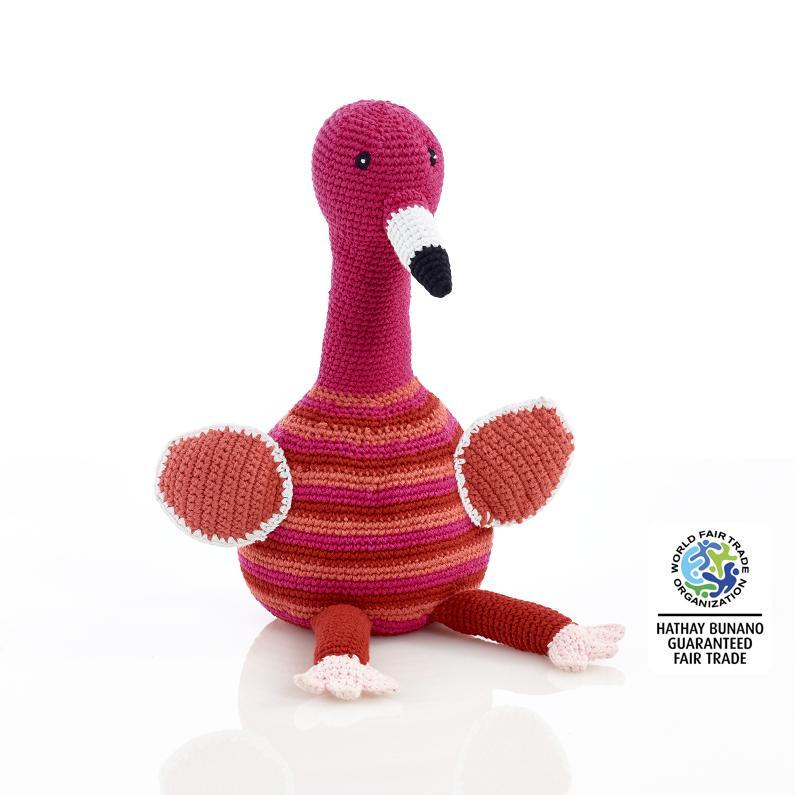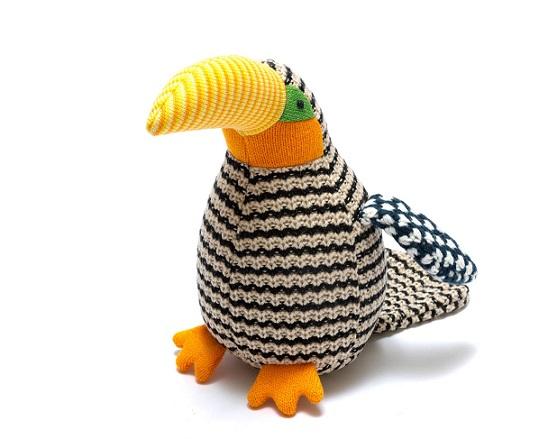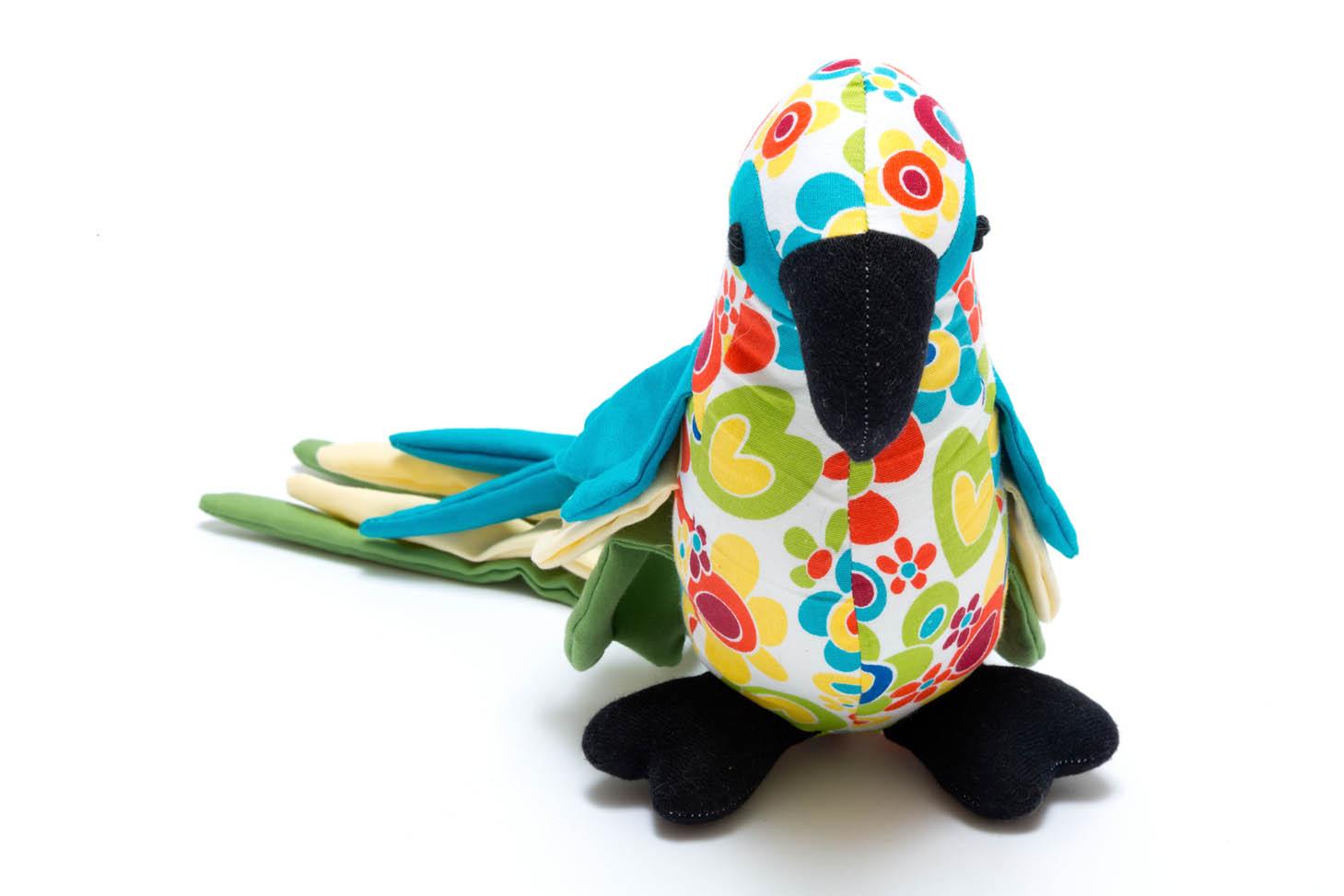 However we also have watermelon and pineapple rattles which are right on trend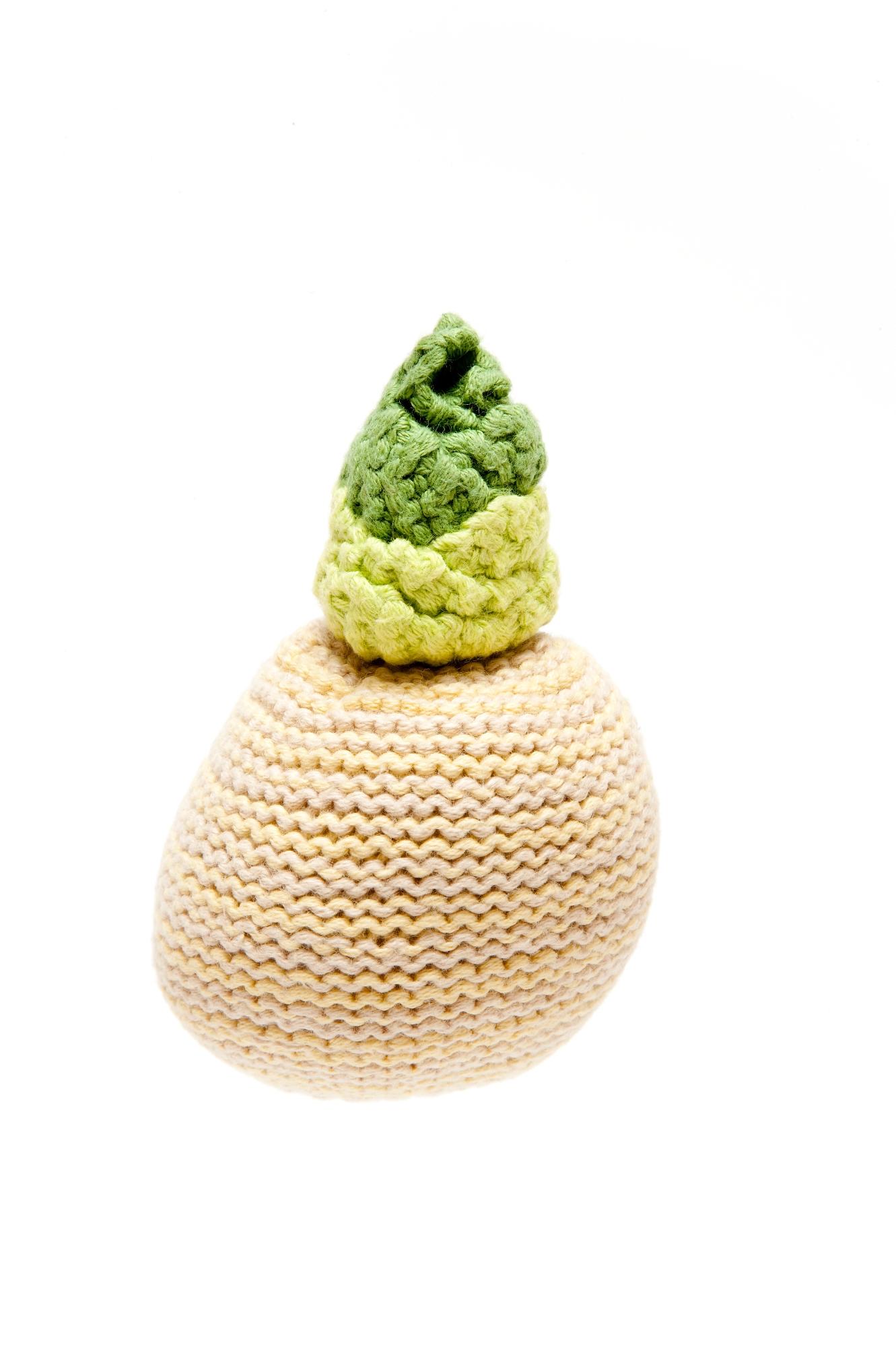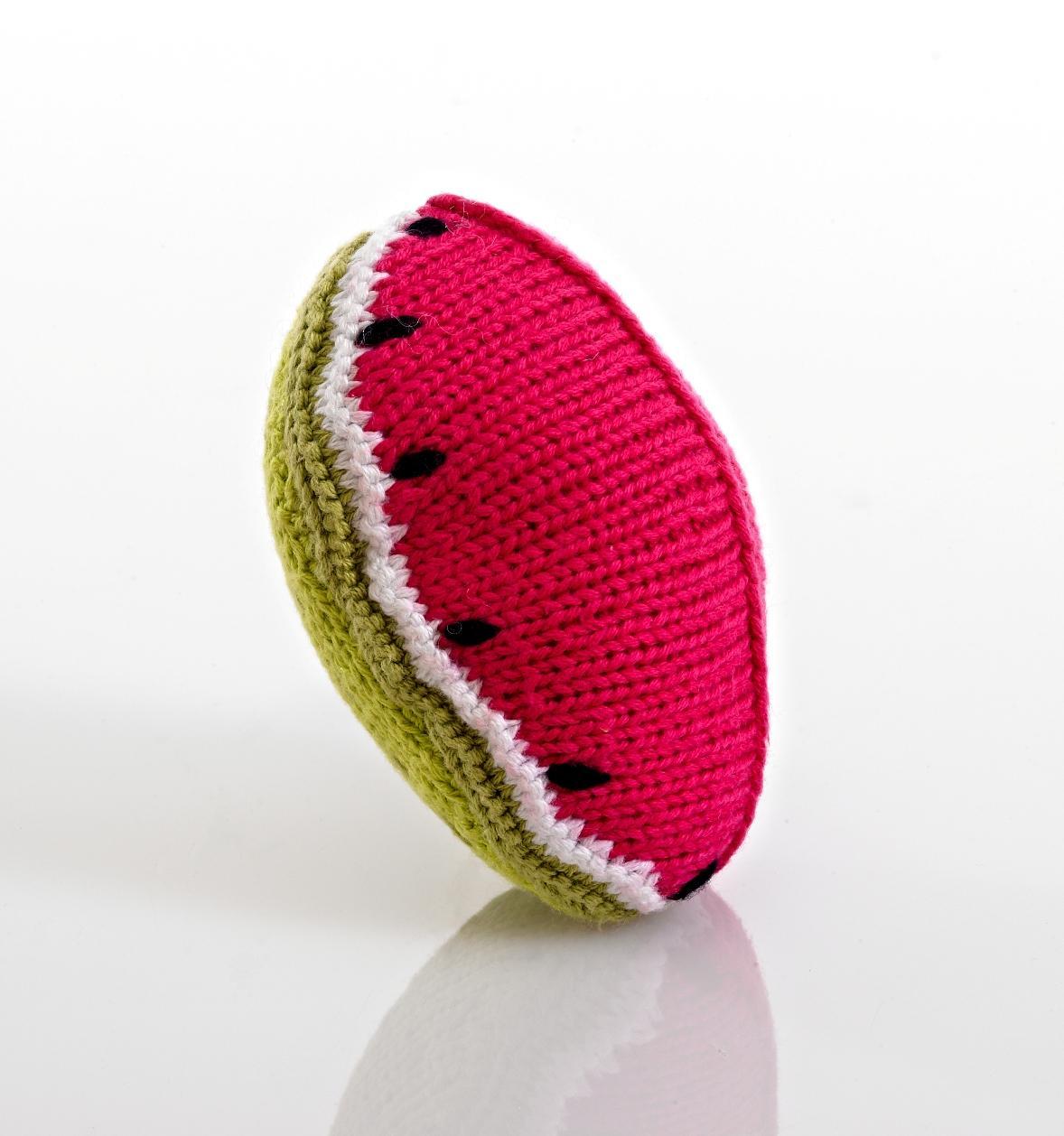 We hope that you enjoy this cheerful tropical trend, definitely something to add a bit of colour to our lives!