Finding new toys from the best small producers is what we do best, and we spend a lot of time searching the world for the small producers who make such unique toys.
The producers we partner with are hugely diverse as what we are really looking for is an enthusiasm and imaginative approach to toys, the sort of thing which simply can't be found in large companies. We obviously need to ensure that anyone we work with has fairness and safety at the very heart of their production but we find this goes hand in hand with a love of toys.
This year our search took us to Sri Lanka to meet a new partner who makes toys in Natural Rubber.
We have been looking to see if we could produce natural rubber dinosaur toys for a year now. We see it as a perfect material for toys - natural, safe and sustainable so we were very excited to meet the producer and see how the toys were made.
Our rubber dinosaur toys are totally handmade in a rural production facility just outside Columbo.
Possibly the most impressive part of the process is the initial handmade mold which is the start of the toy. Two incredibly talented gentlemen make clay models of each and every dinosaur toy entirely by hand.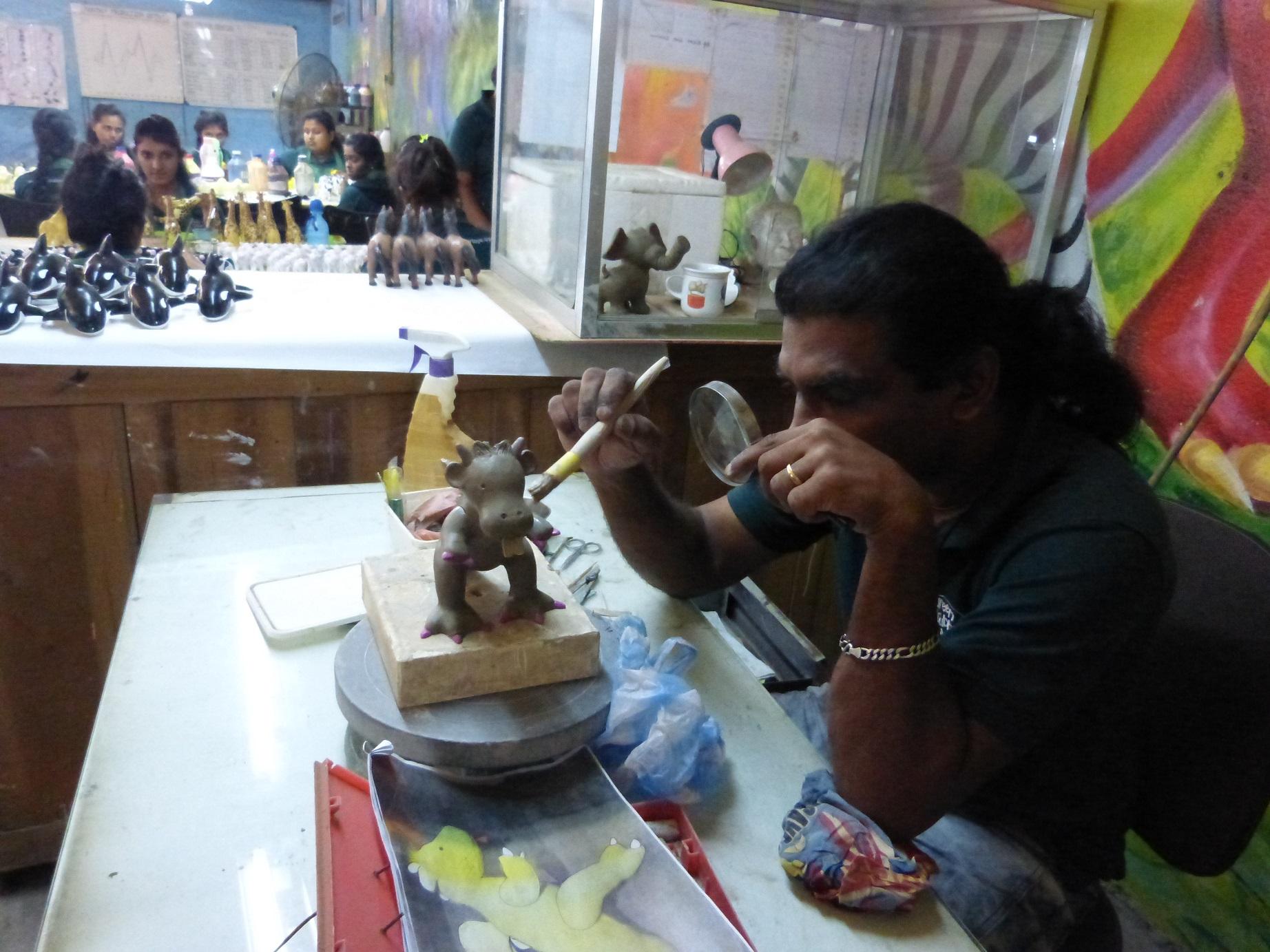 The molds for the toys are all made from this first clay model so it has to be accurate.
Once the mold has been made liquid rubber is hand poured in to it and left to set.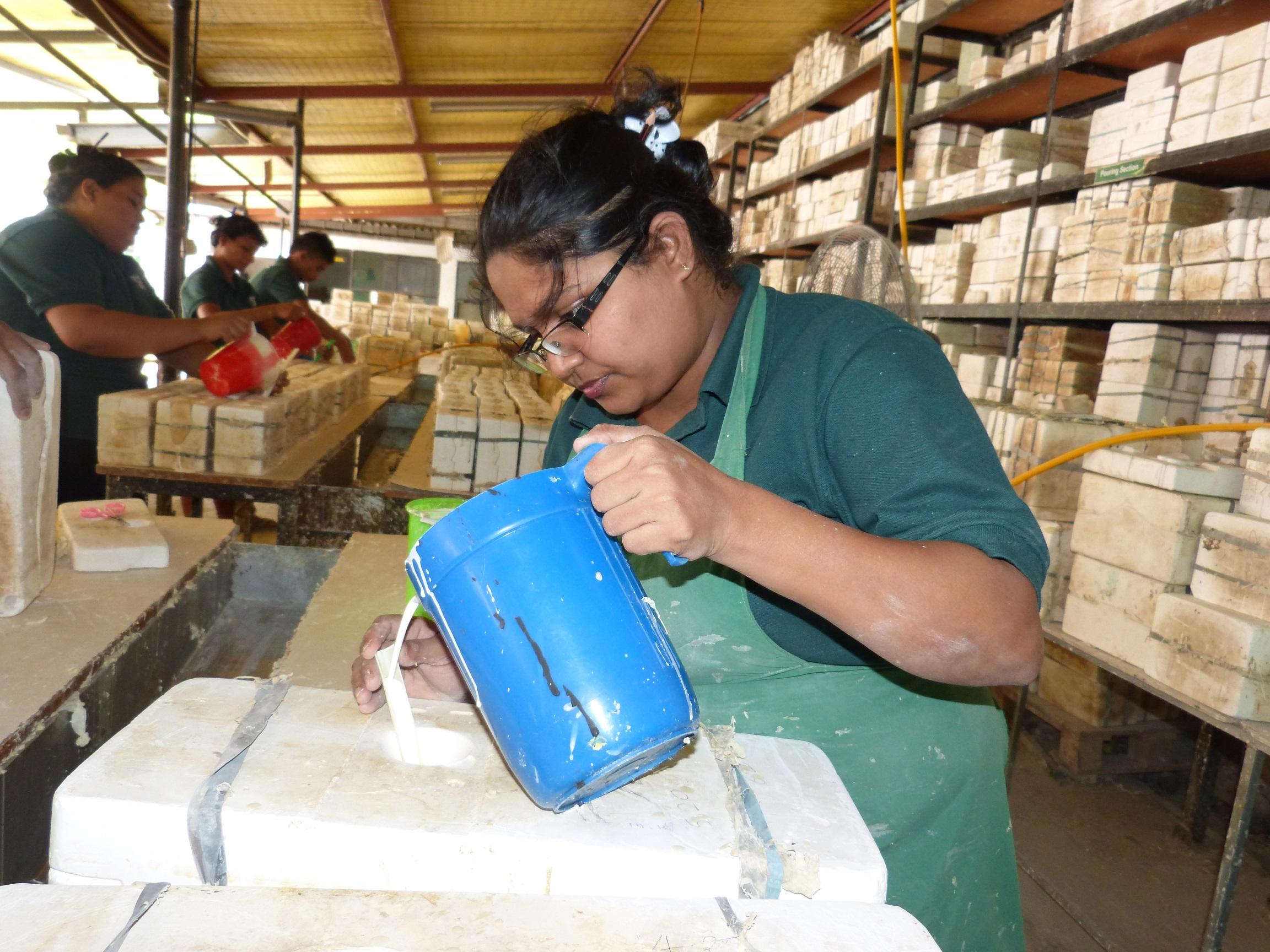 The colour of the latex can be changed especially if, like our dinosaur toys, there is one strong main colour in the toy.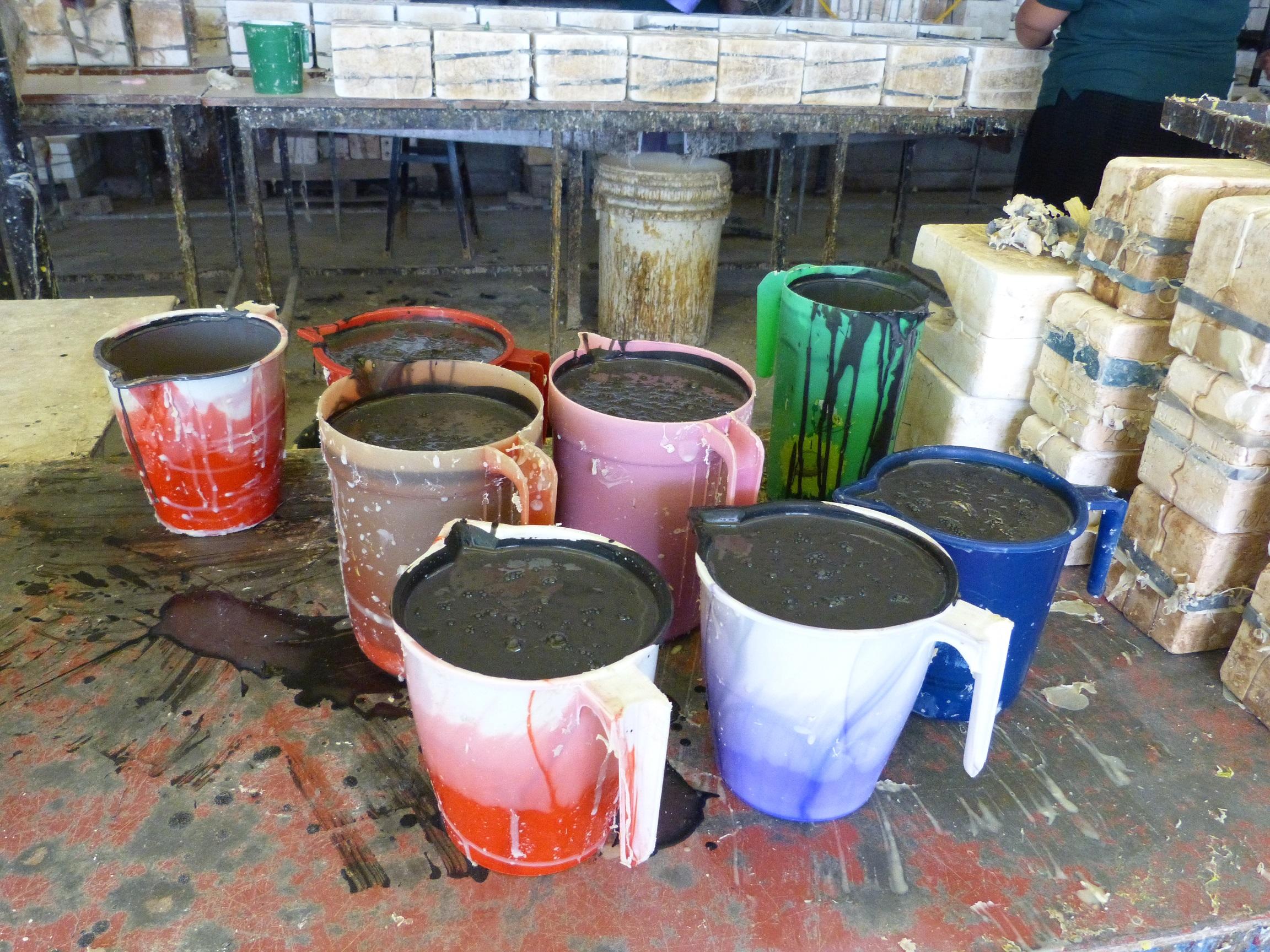 Once the latex has dried it is taken out of the mold and the excess is trimmed off, again by hand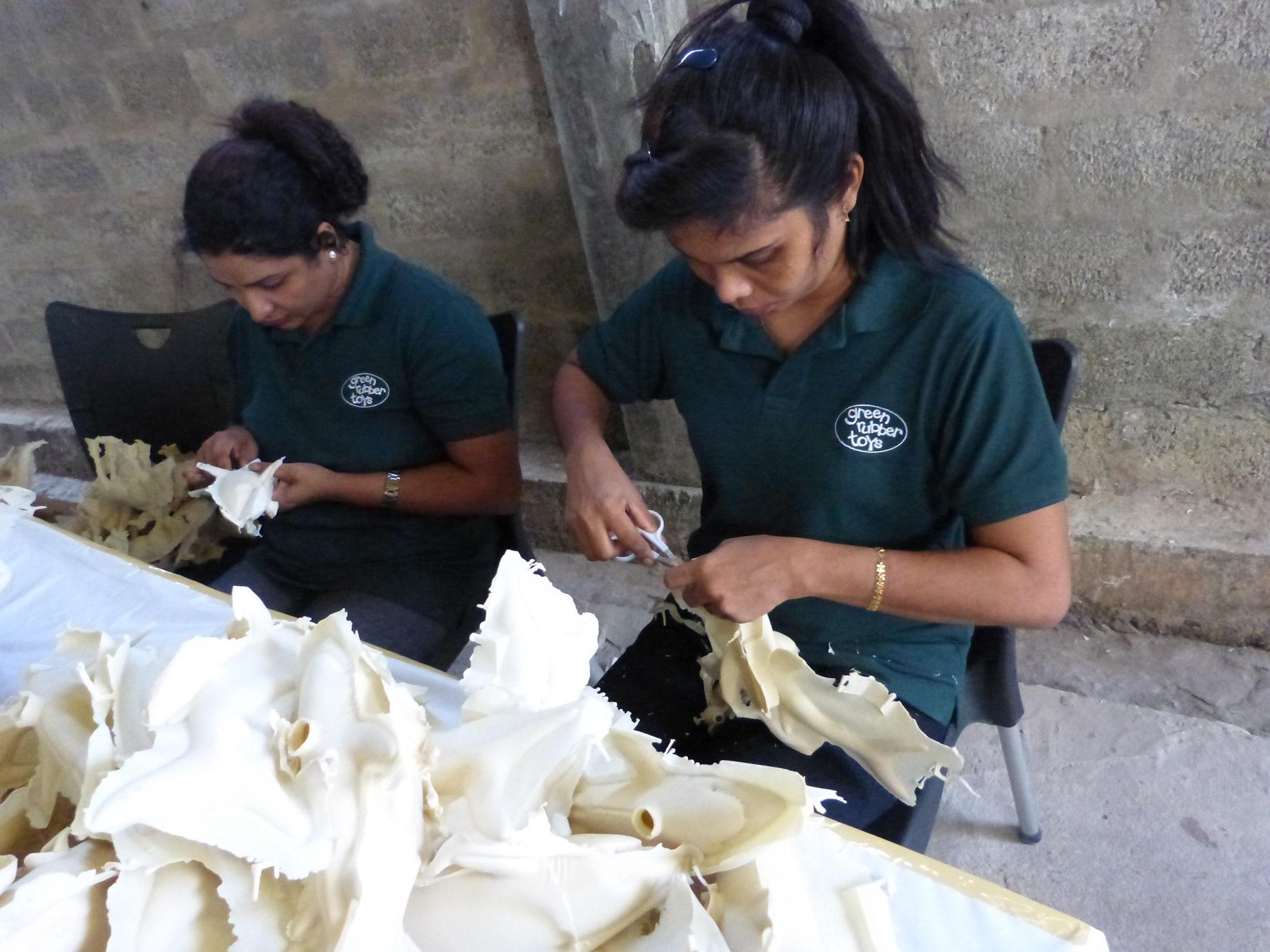 And then the toy is painted, first via spray painting the main colour and then the detailed design is hand painted on to the dinosaur toy.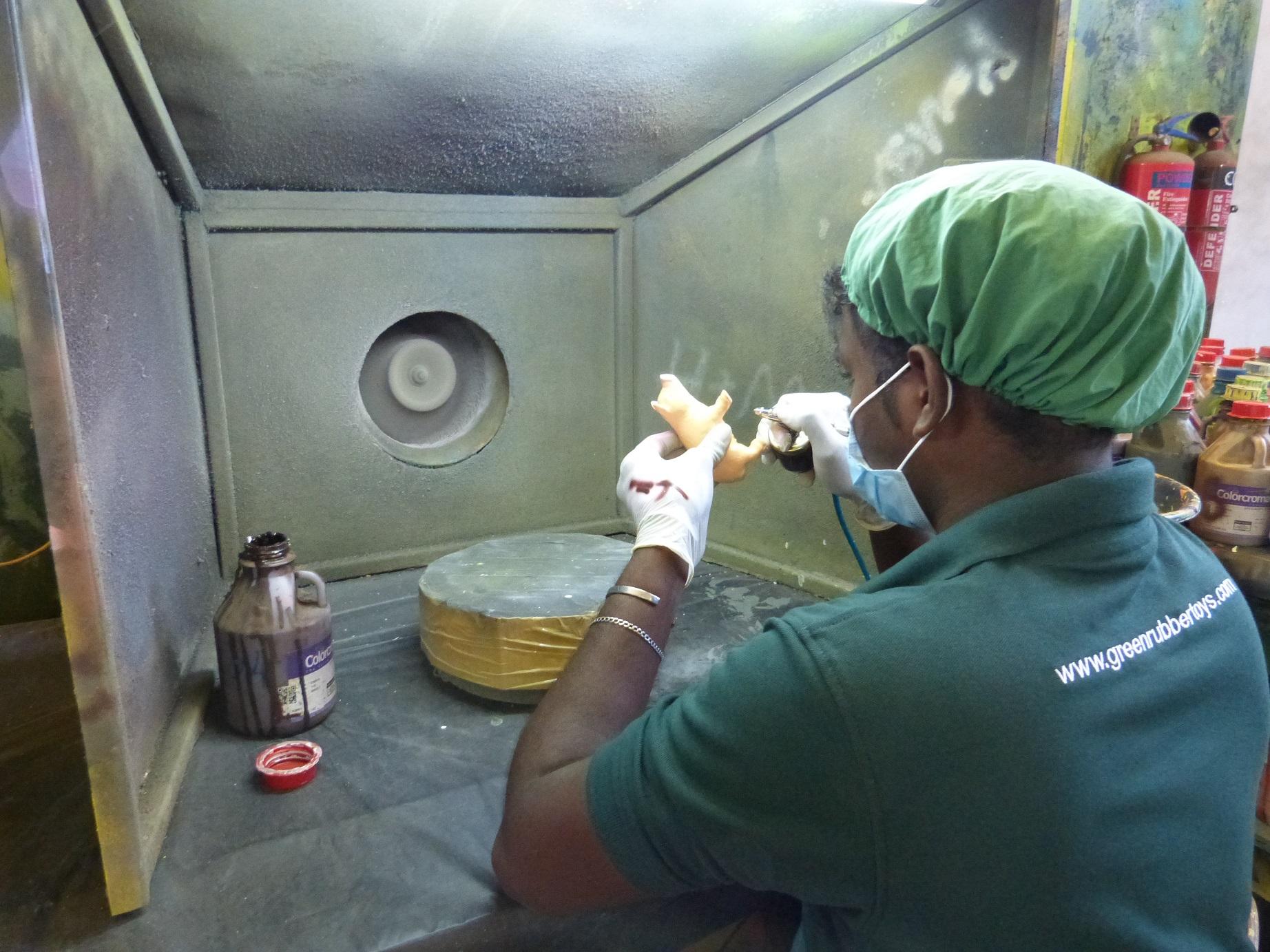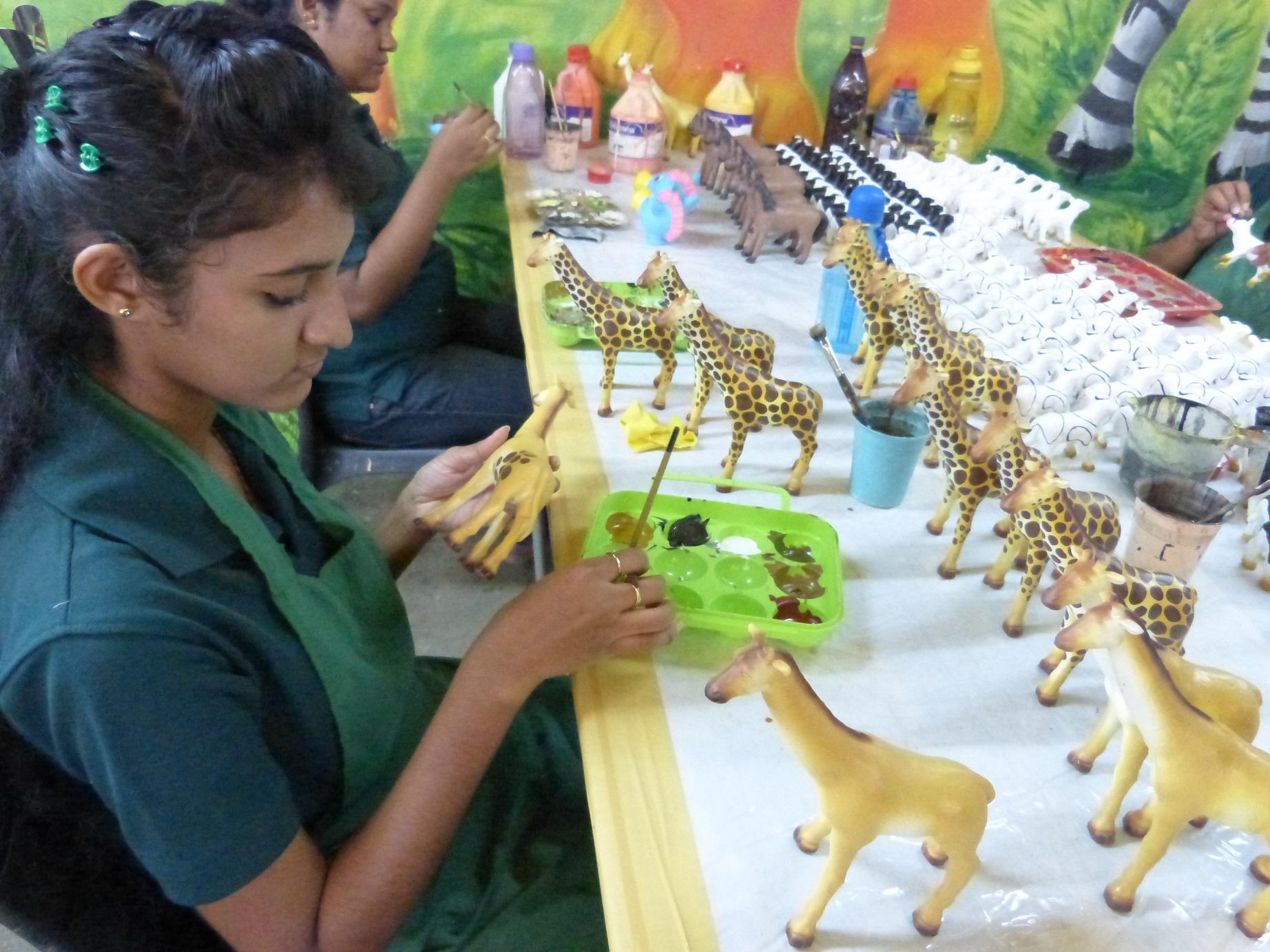 And thats about it. With drying time each toy takes a couple of days to be made, and production rarely exceeds 20 dinosaur toys a day which makes these toys as unique as the company who make them.
Our natural rubber dinosaur toys make great baby toys. The rubber is completely safe for babies to put in their mouths which is why teething toys such as Sophie the Giraffe are made from natural rubber. As our dinosaur toys do not have a squeeker in them there is nowhere that water can get in to the toys which means that they also make great bath toys. No worries about water getting in and causing mould in the toys. The rubber is gorgeously squidgy  which combined with the primary colours and tactile designs we use make these toys really appealing for babies.

Safe, fun, ethical and dinosaurs. A perfect first toy for any baby which is why we call them My First Dinosaurs.
You can see more about how they are made in this little video we made.
We hope that you will love our new My First Dinosaurs but if you would like any more information please This email address is being protected from spambots. You need JavaScript enabled to view it..