New Baby Toys for 2017
Gaynor Humphrey
Can you think of anything more exciting than a handmade, fair trade Unicorn toy as a baby gift?
I'm not sure that I can, especially when you see how cute the new Pebble Unicorn rattle is.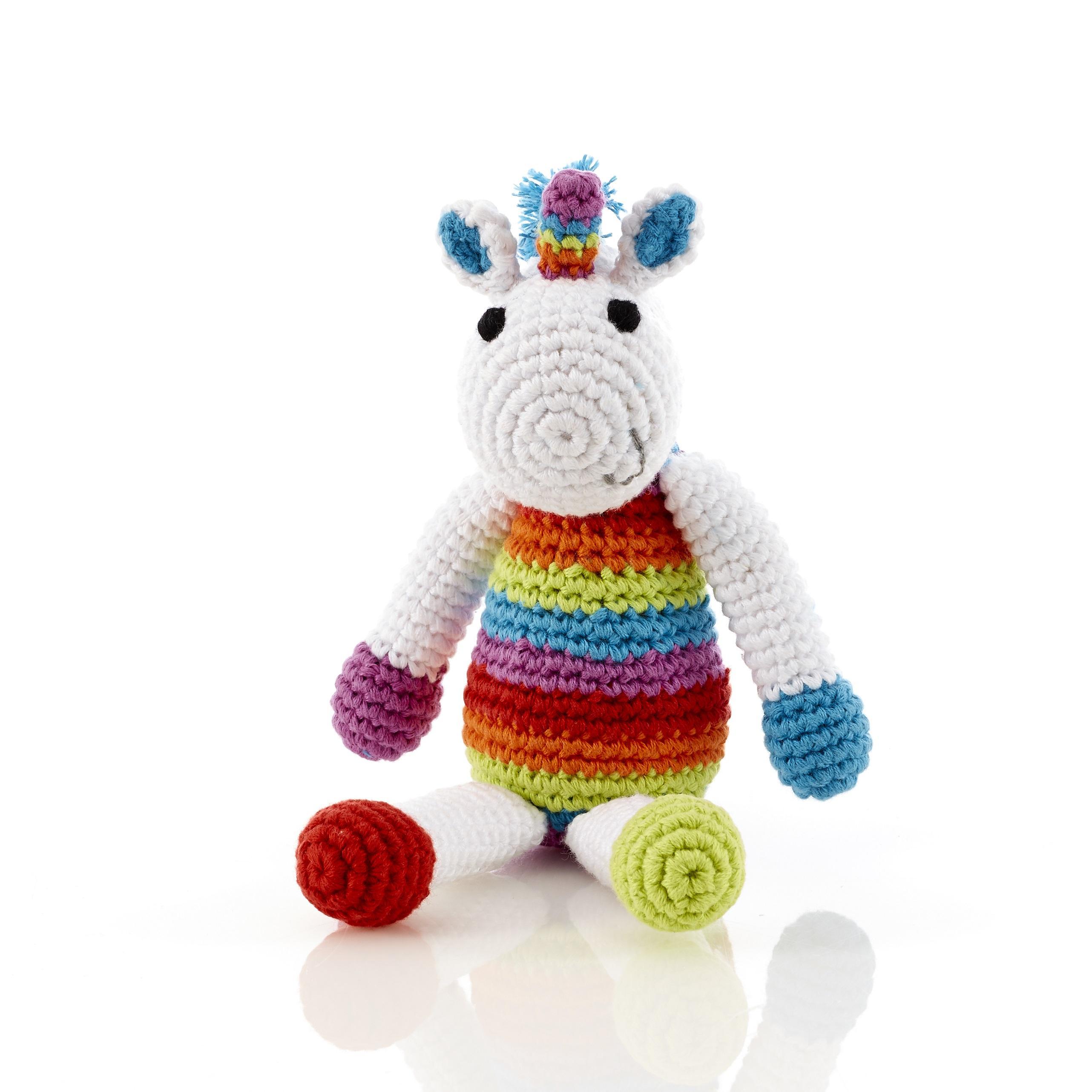 The new Pebble baby toys are due in stock end of May and it is the most exciting collection for a long time.
As well as the unicorn there are also the friendly fruit rattles, a gorgeous update to our popular vegetable rattles.
Monotone baby toys have always been popular so we are very pleased to welcome a monotone monkey rattle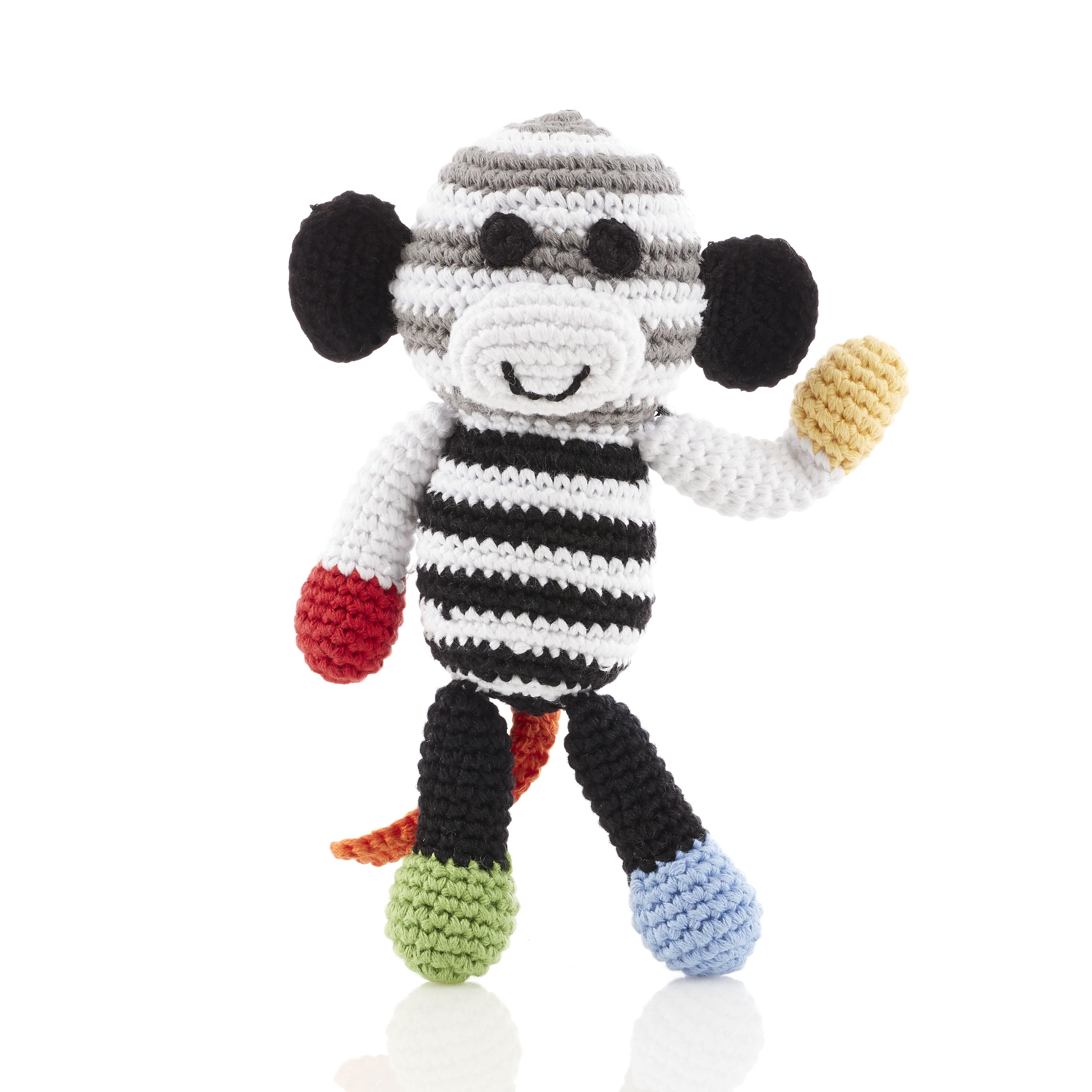 We also have a gorgeous and very pretty swan, a crochet camera, a new Astronaut doll and even a narwhal rattle!
Pebble toys are all handmade by a fair trade cooperative in Bangladesh. Many poor people in Bangladesh have to move to Dhaka to get jobs so Pebble create jobs in rural communities. The work is flexible and fairly paid and allows the women to stay at home with their children rather than leaving their homes to work in Dhaka.
Since 2010 Pebble have created over 6000 jobs which is a lot of families who now live more securely, and a lot of children who have brighter futures.
For more information on Pebble, or on the new SS2017 collection please This email address is being protected from spambots. You need JavaScript enabled to view it..