According to a survey you are more likely to be lucky and an optimist if you are born in the summer, and this is especially true for babies born in May
Scientists who ran the survey think that this may be due to the effect that daylight hours have on dopamine, a brain signalling chemical, and early brain development. The increased sunshine and daylight hours quite simply makes you a sunnier personality!
However true this is there is no doubt that having a baby in the summer months is a different experience to having a winter baby when the primary issue is keeping your baby warm and cuddled up.
Even in our moderate climate the emphasis shifts to keeping your baby cool on summer days rather than all cuddled up and warm, and that is where organic cotton clothes and blankets become especially valuable. Synthetic clothes trap heat and can be very uncomfortable for your baby. Organic cotton, as a natural fibre, helps regulate your baby's temperature. They also wash beautifully which always helps!
We have a range of organic and fairtrade clothes and toys from our partner in Egypt. They are all 100% organic including the stuffing in the toys which is also 100% organic cotton.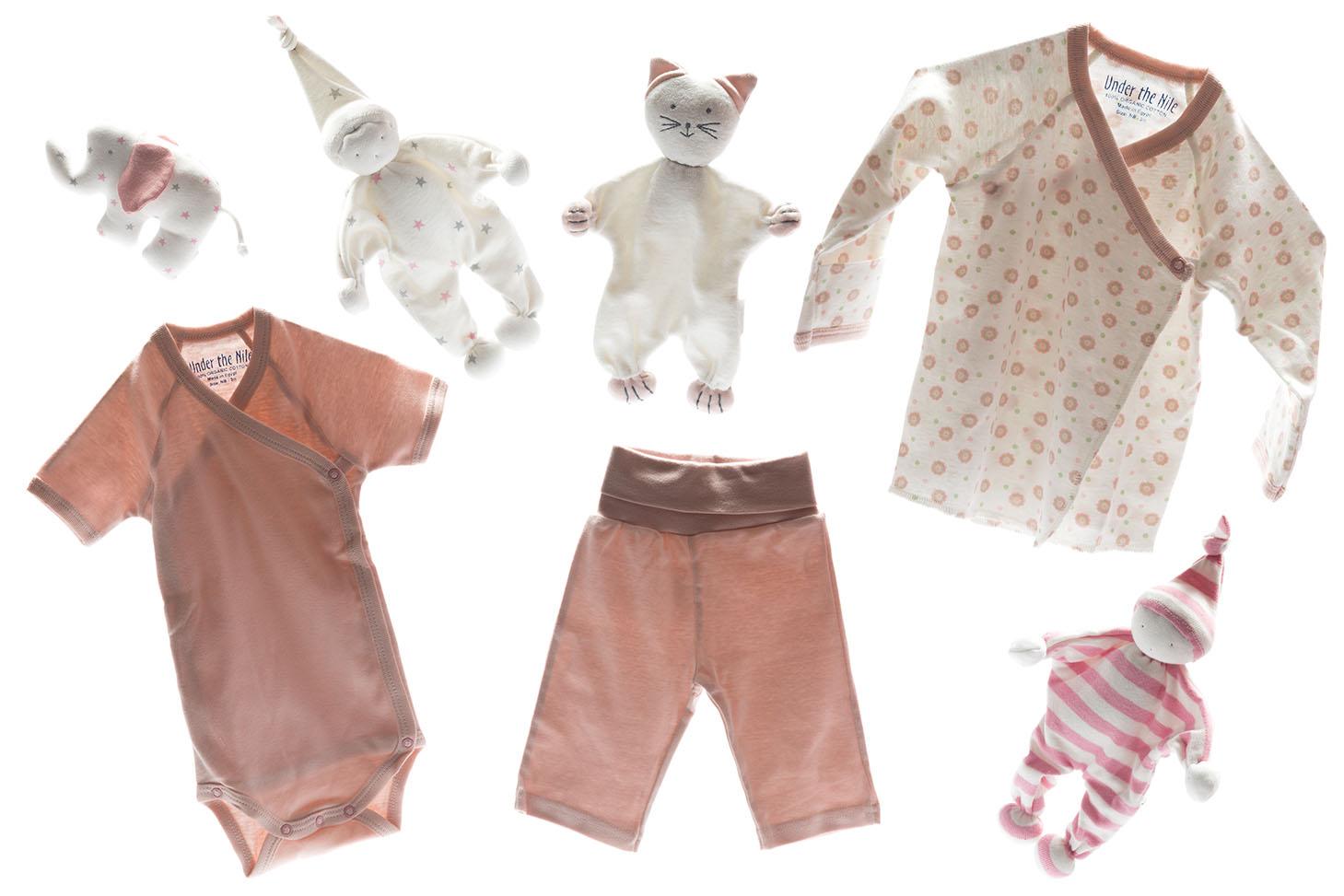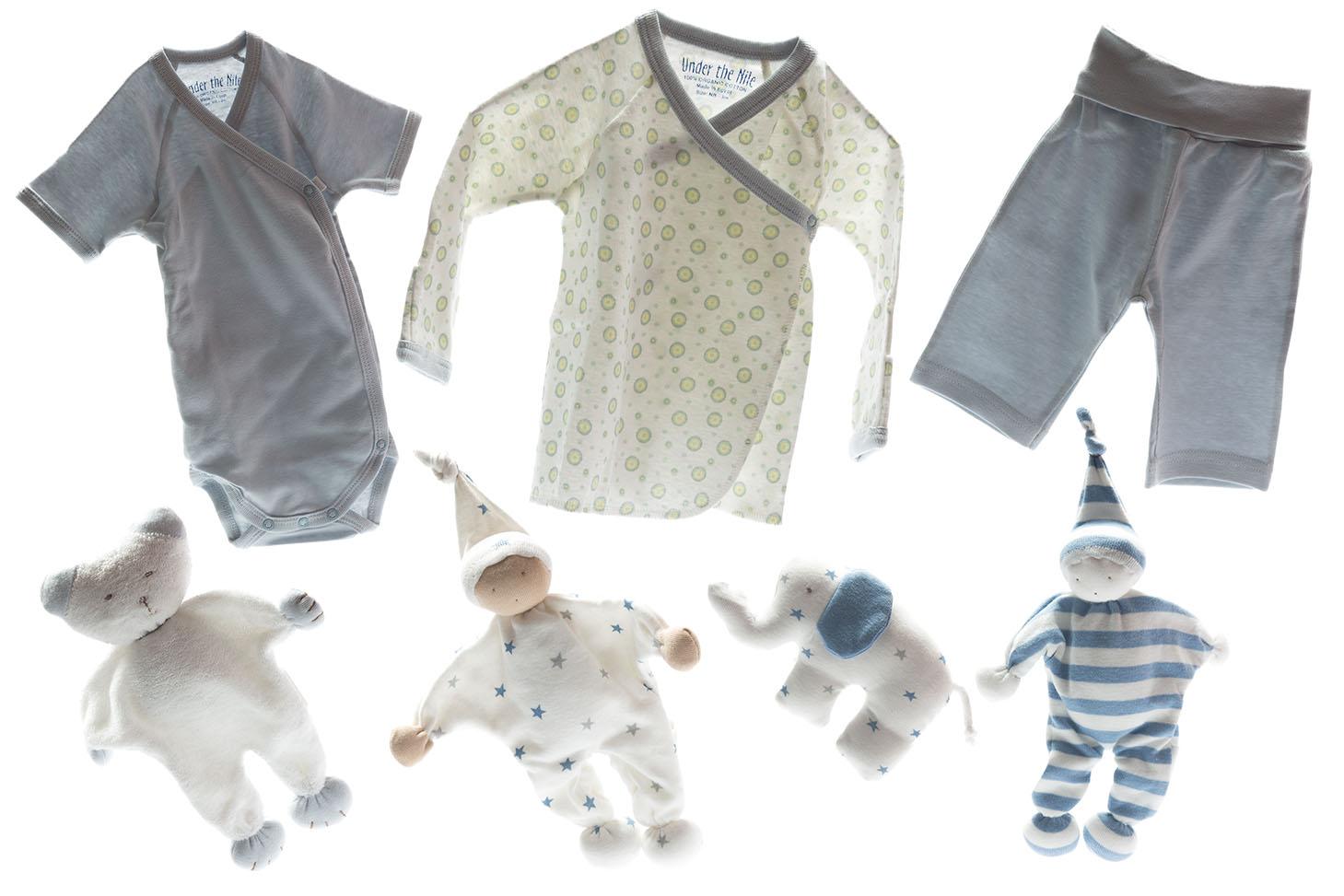 We also have a range of organic cotton swaddle blankets with coordinating hats or toys and these make beautiful baby gifts - As beautiful as a bouquet of flowers but much longer lasting! The swaddle blankets are large enough to swaddle a new baby but are also a good light blanket for summer days.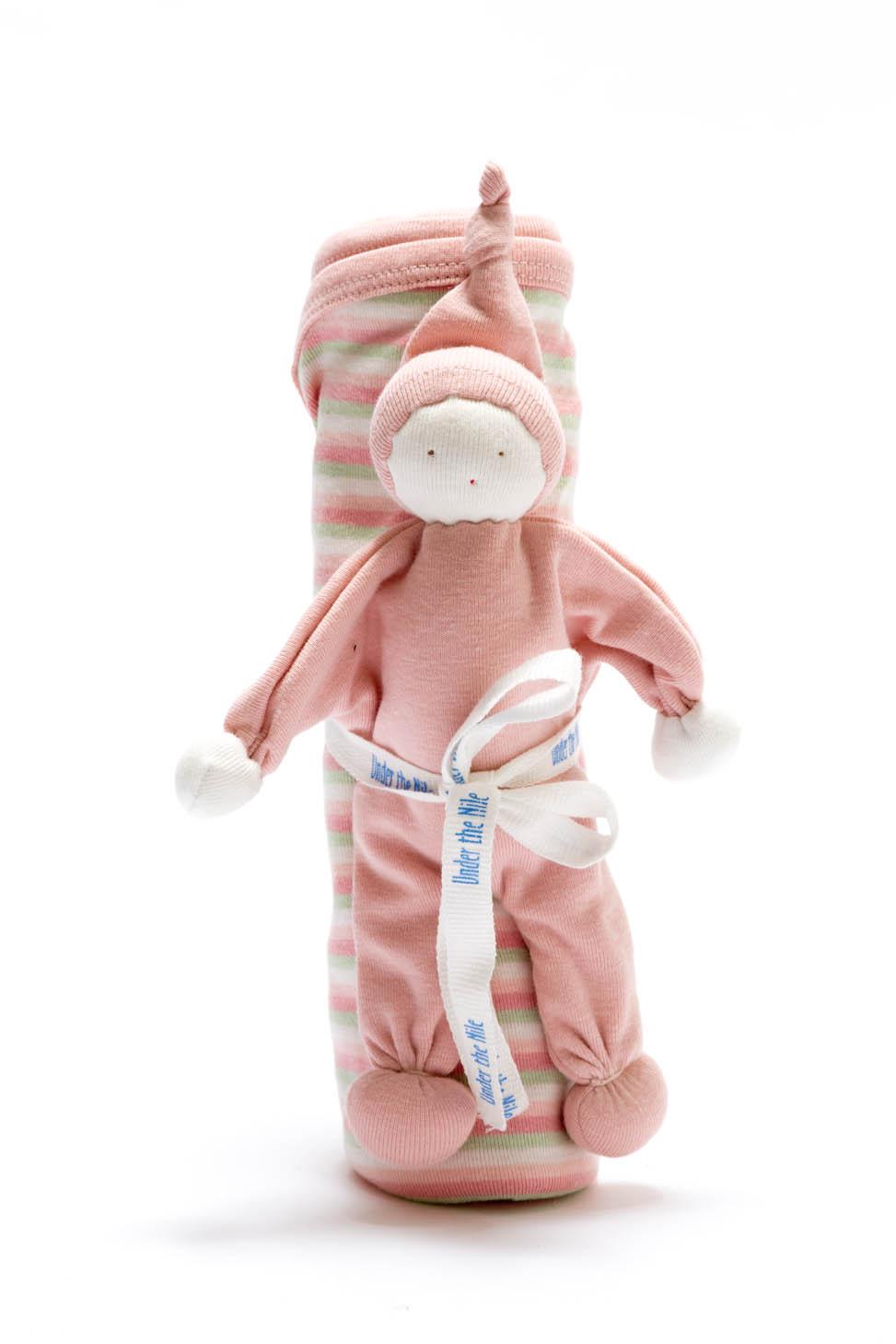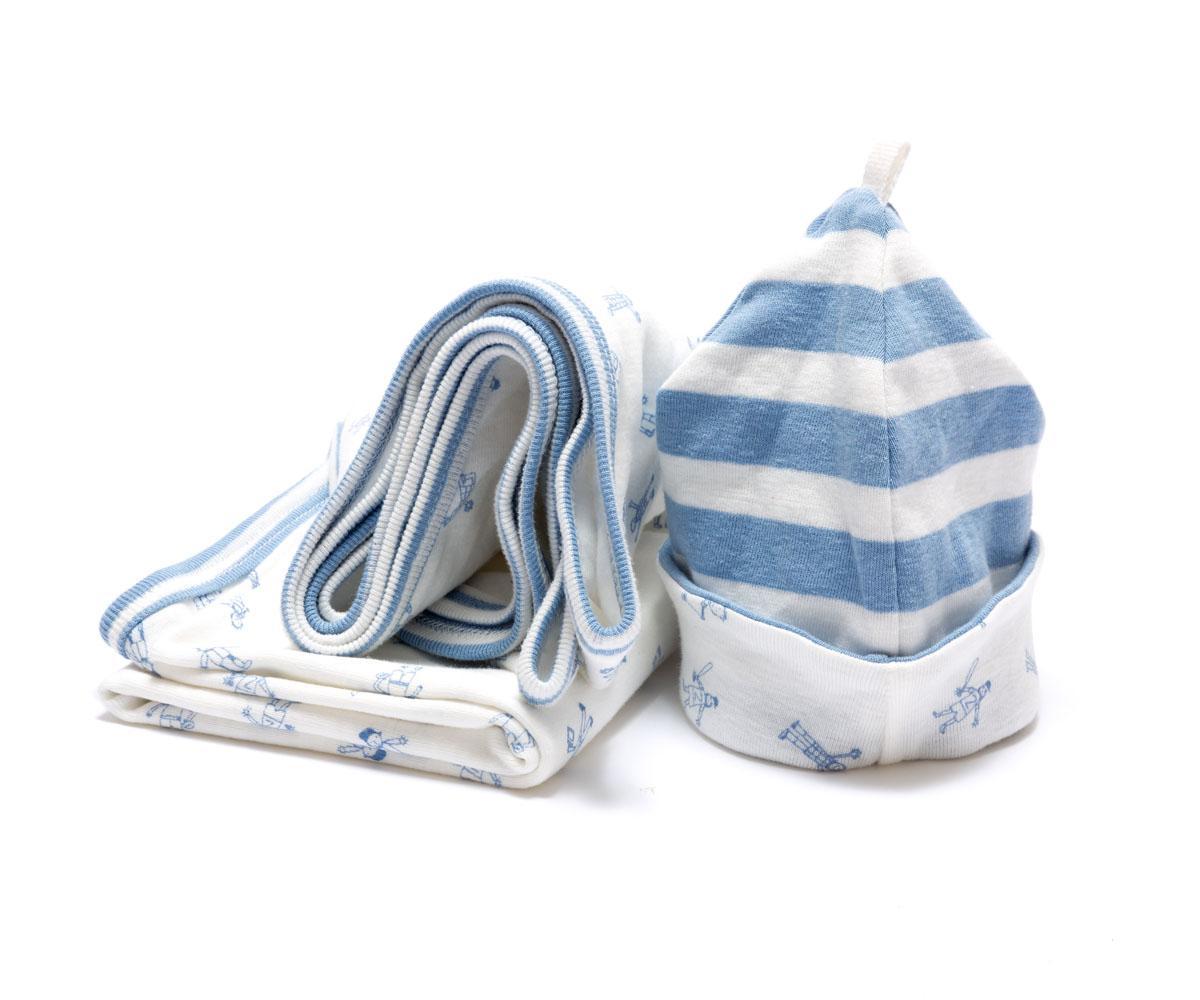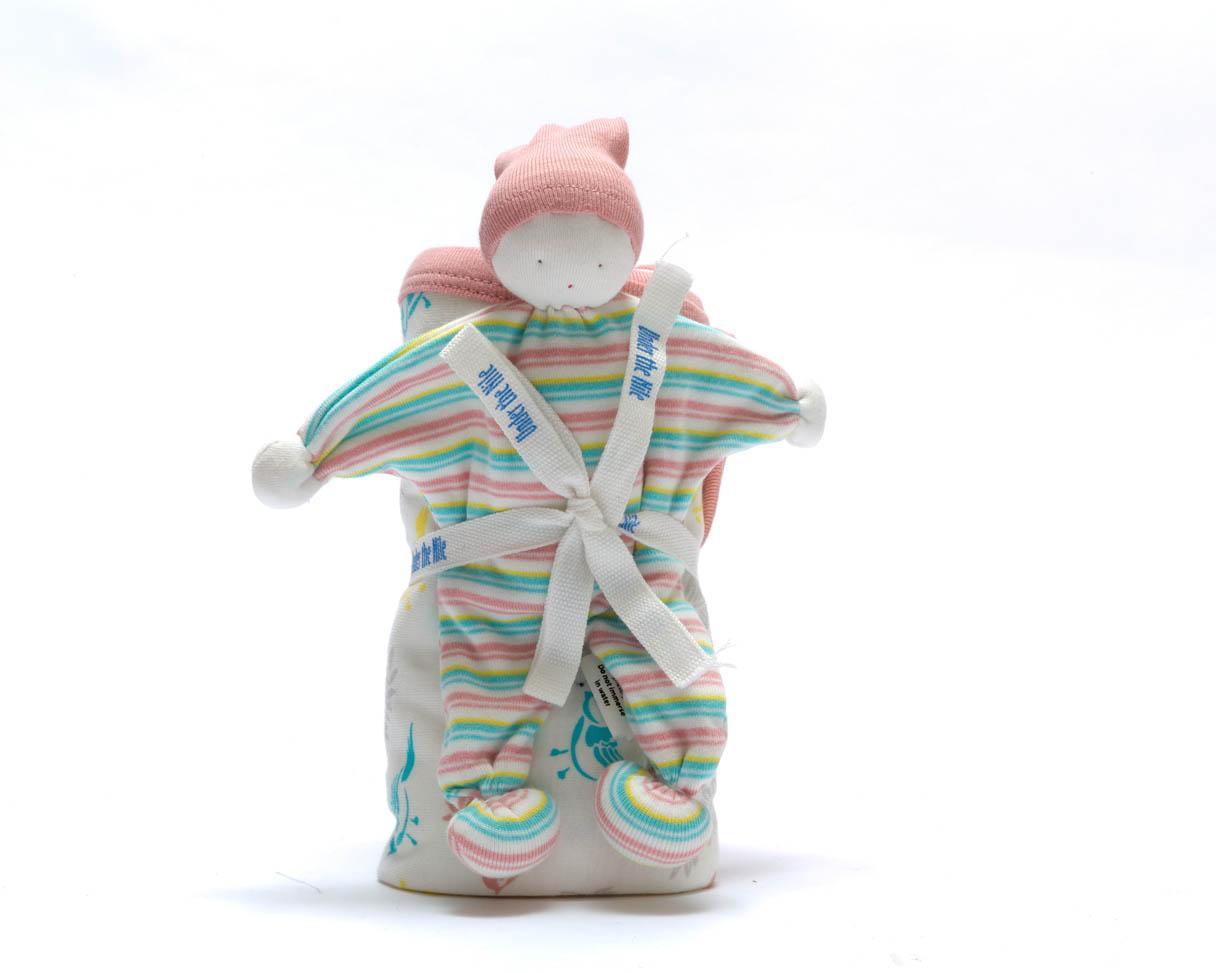 And if you are looking for a really sweet baby gift how about these coordinating baby bodys and comforters? I don't know why a baby coordinating with his/her own toy is such a gorgeous baby gift but it is definitely very sweet!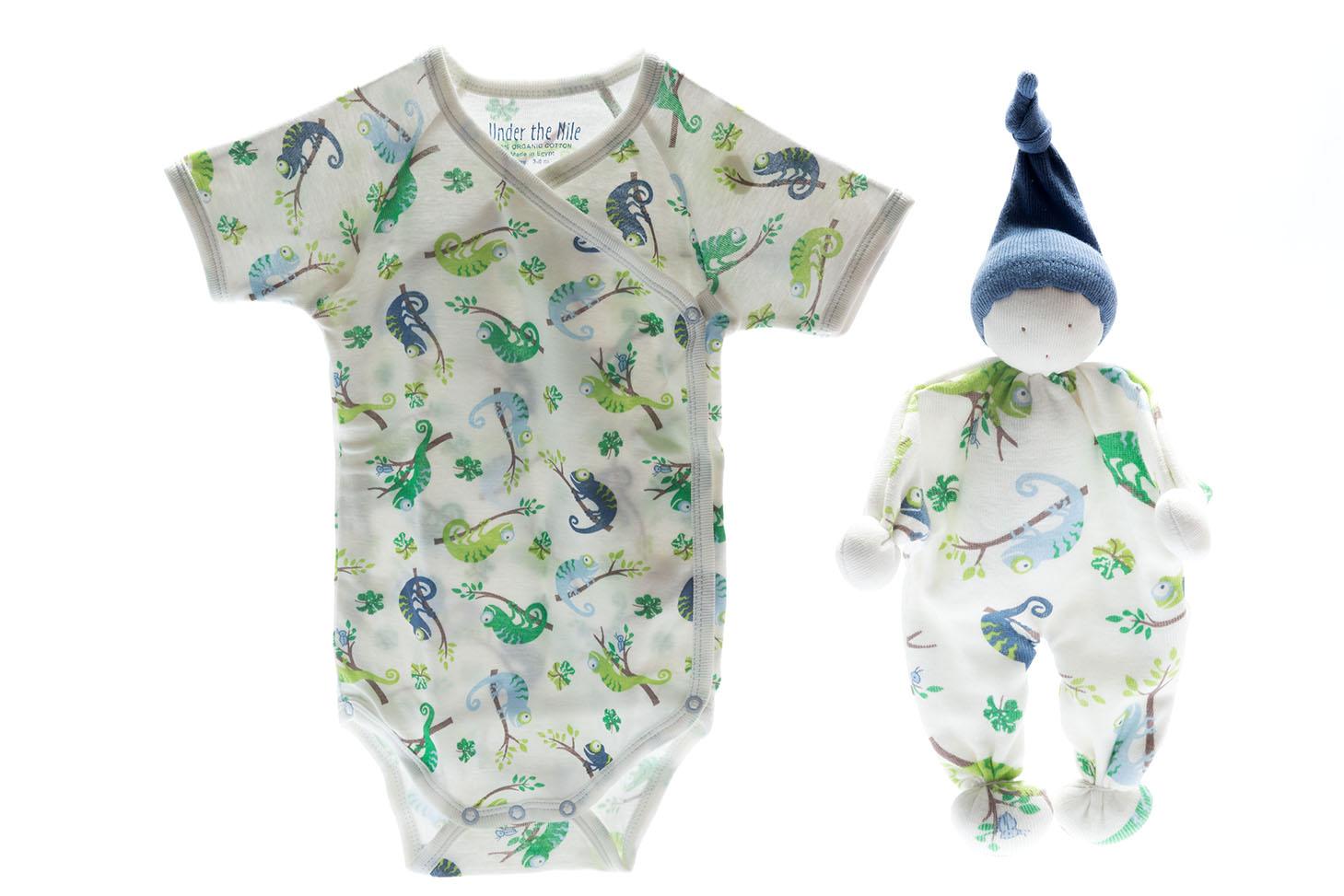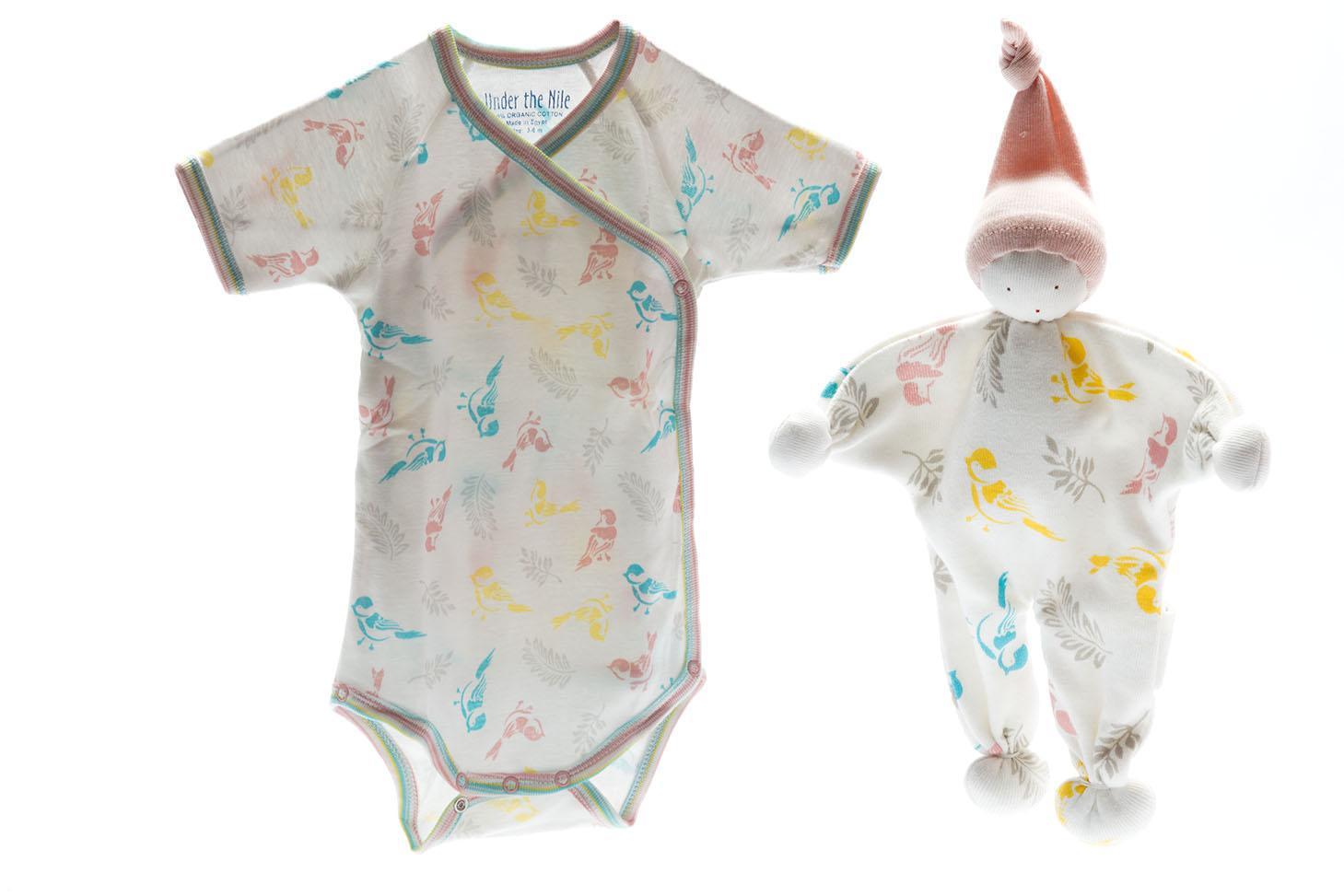 You can see all our organic clothes and toys by clicking here, but if you are looking for more baby gift suggestions This email address is being protected from spambots. You need JavaScript enabled to view it.