Unique Toys for Christmas 2017 (A Buyer's Guide)
Lisa Lambourn
It is never easy to come up with unique ideas for Christmas gifts for babies and toddlers which is why we are thrilled to unveil our Christmas collection.
In the run up to the festive season, it can often be difficult to know what to choose, especially when you have a new baby in the family. Our knitted selection offers gifts which are unique, safe, eye-catching and best of all, they will last a lifetime.  
Baby's first Christmas is a special time for every family and specialising in knitted & crochet toys, Best Years can offer a unique toy like no other. Our gorgeous knitted and crochet presents are robust, tactile, machine washable and can be played with from birth. The materials used are soft against a baby's skin and, like all products from Best Years, the toys have been thoroughly safety tested, making them the perfect friend from day one.
So this season have a look at our guide to Unique Toys for Christmas 2017
Large Roaring Knitted Dinosaur Toys
Our knitted dinosaur toys have always been best sellers and come in a variety of sizes from baby rattles to Supersize T Rexes (see below) but did you know that we also have roaring knitted dinosaurs?  For dinosaur mad kids who love to add some noise to their play, we have a roaring blue stegosaurus and green T Rex that are vocal as well as cuddly. Squeeze these dinosaurs and hear the Rrrroooaaaaarrrr!!  These knitted roaring dinosaurs are £35.00 and suitable from birth although more suitable for a toddler or young dinosaur mad child.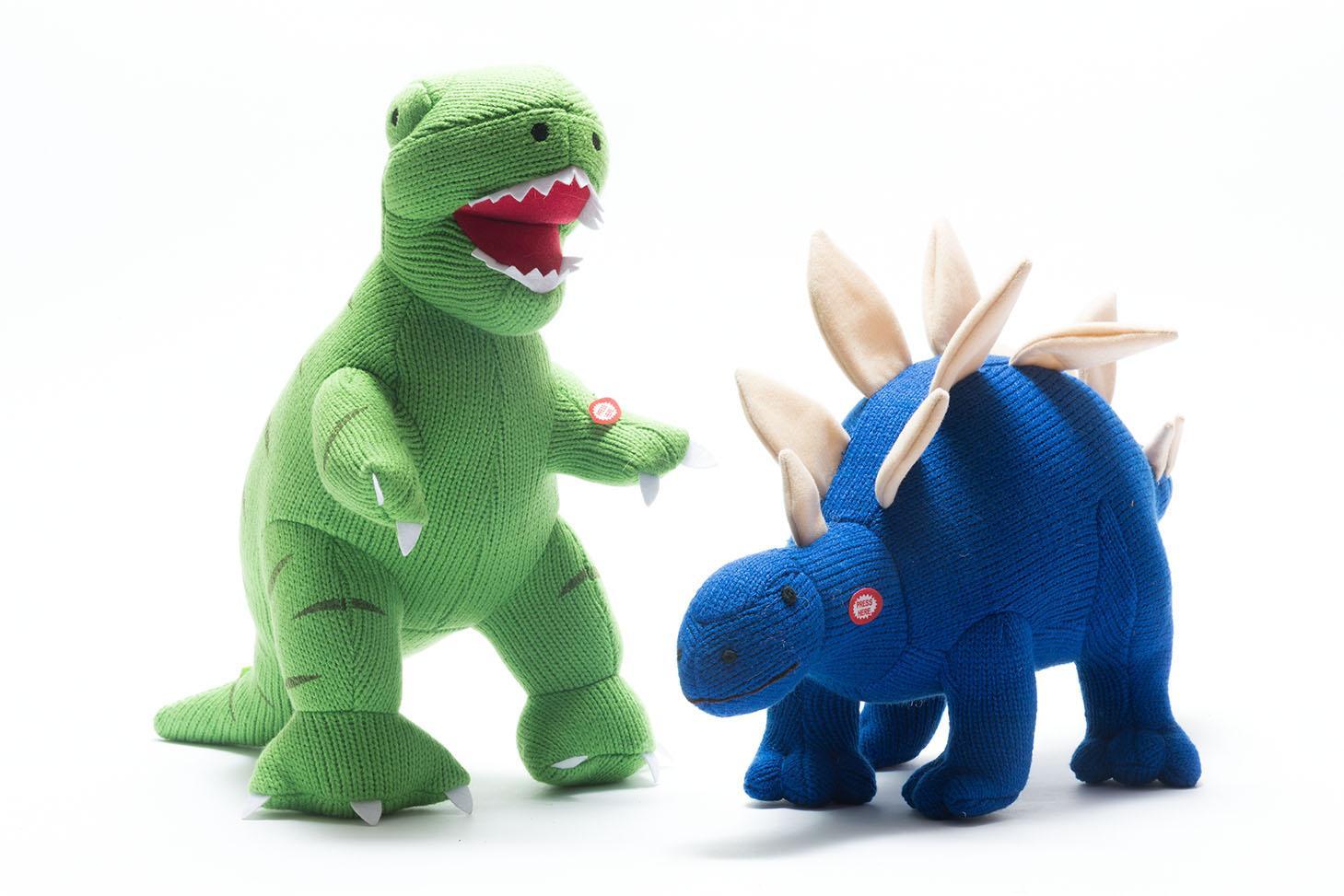 To find our roaring dinosaurs on the website CLICK HERE.
Bird Collection
Birds are on trend this festive season and our flamingo and swan toys are set to be very popular Christmas presents.   Our pink flamingo soft toy is looking for a new home. With its fluffy body, long tweedy legs and black beak this flamingo would make a great Christmas present for all soft toy collectors and fans of pink toys.  Our flamingo is great for cuddles, for playing imaginative games or could be your child's new BFF.  This design is also available as a baby rattle - after all babies should not miss out on all the fun!  If tropical birds are not for you, how about our new Swan toys or baby rattle.  These elegant toys are ideal for babies and young children.  We have a knitted swan toy with pink tweed feet and beak and also a stripe pink and white crochet swan with a fabulous crown.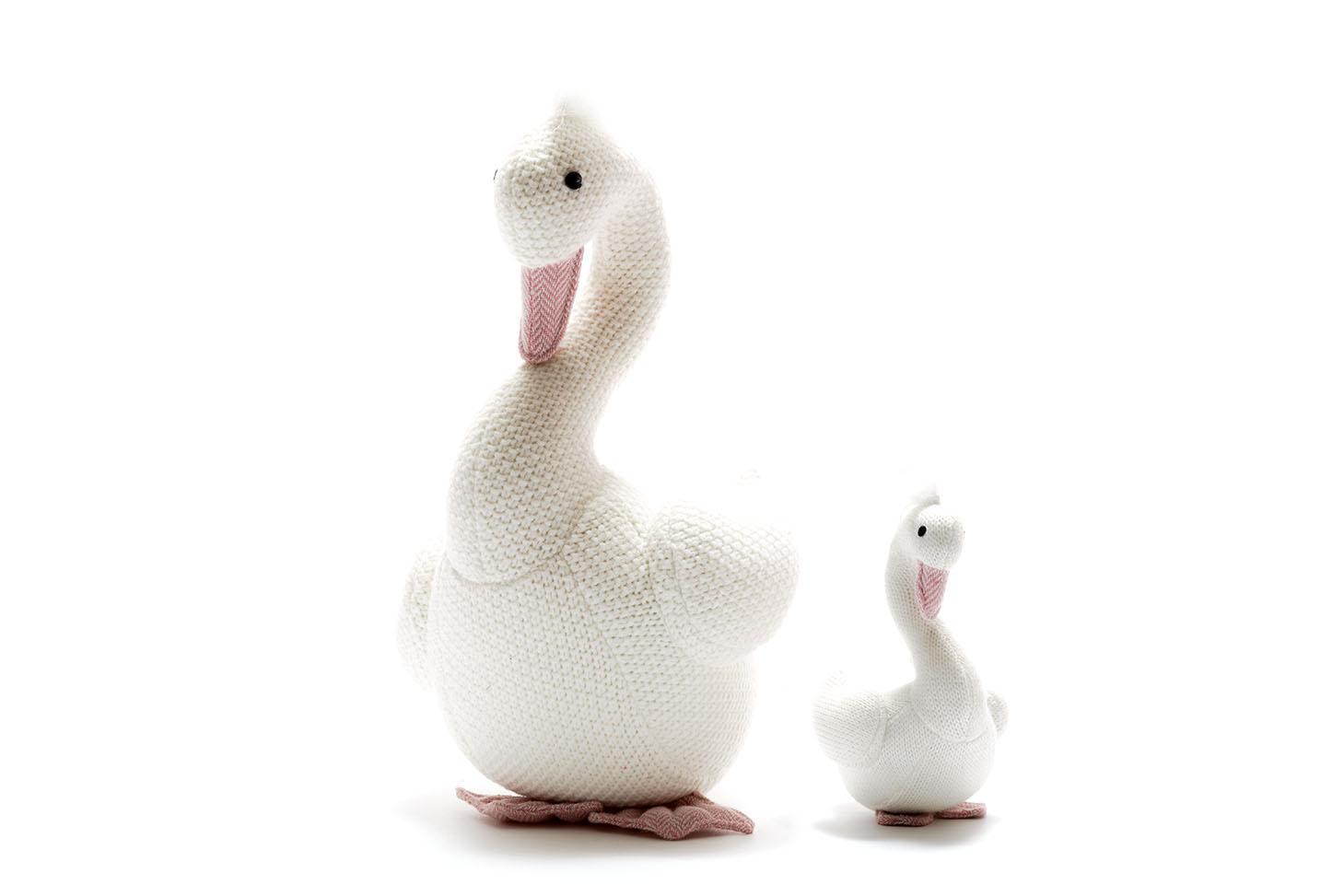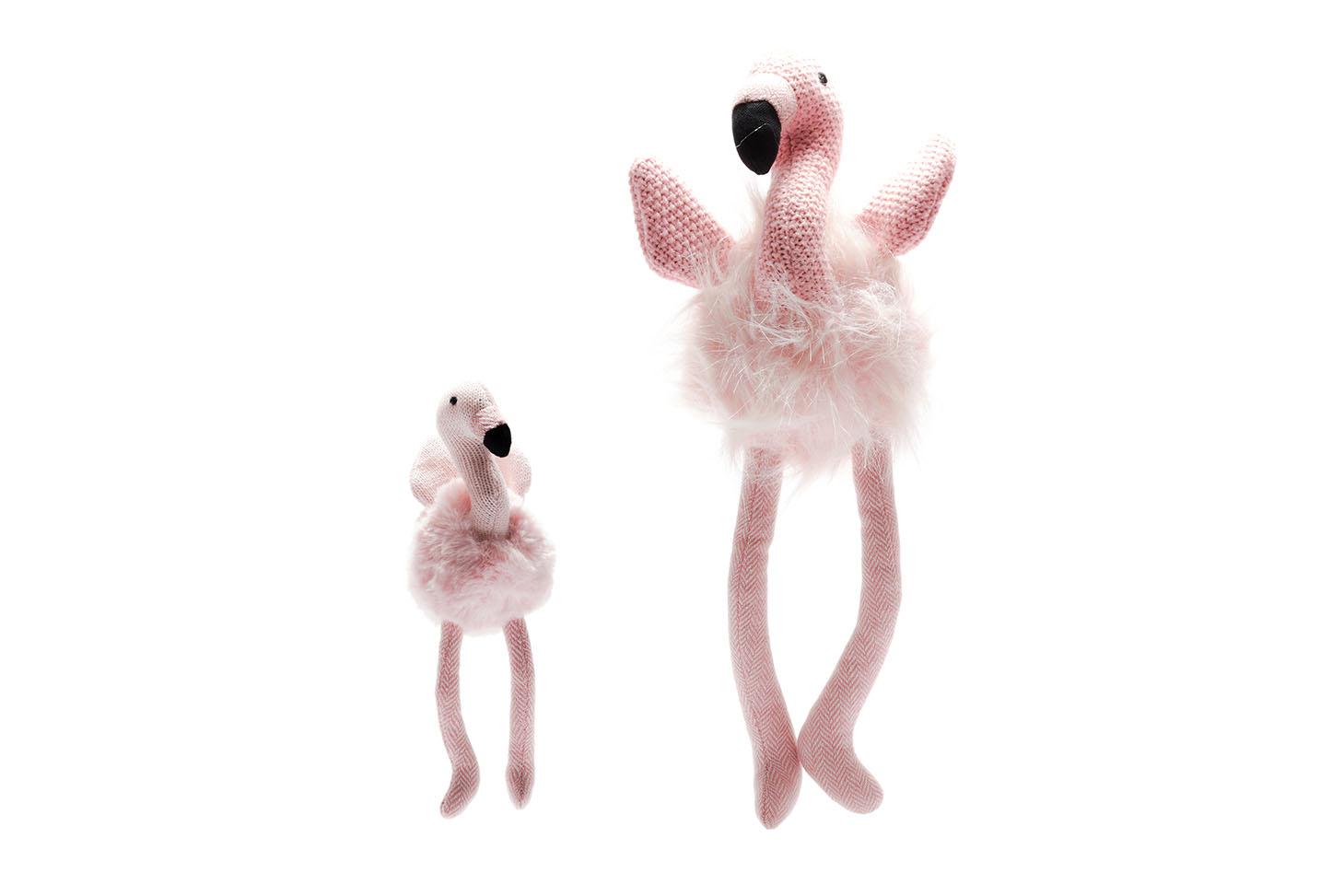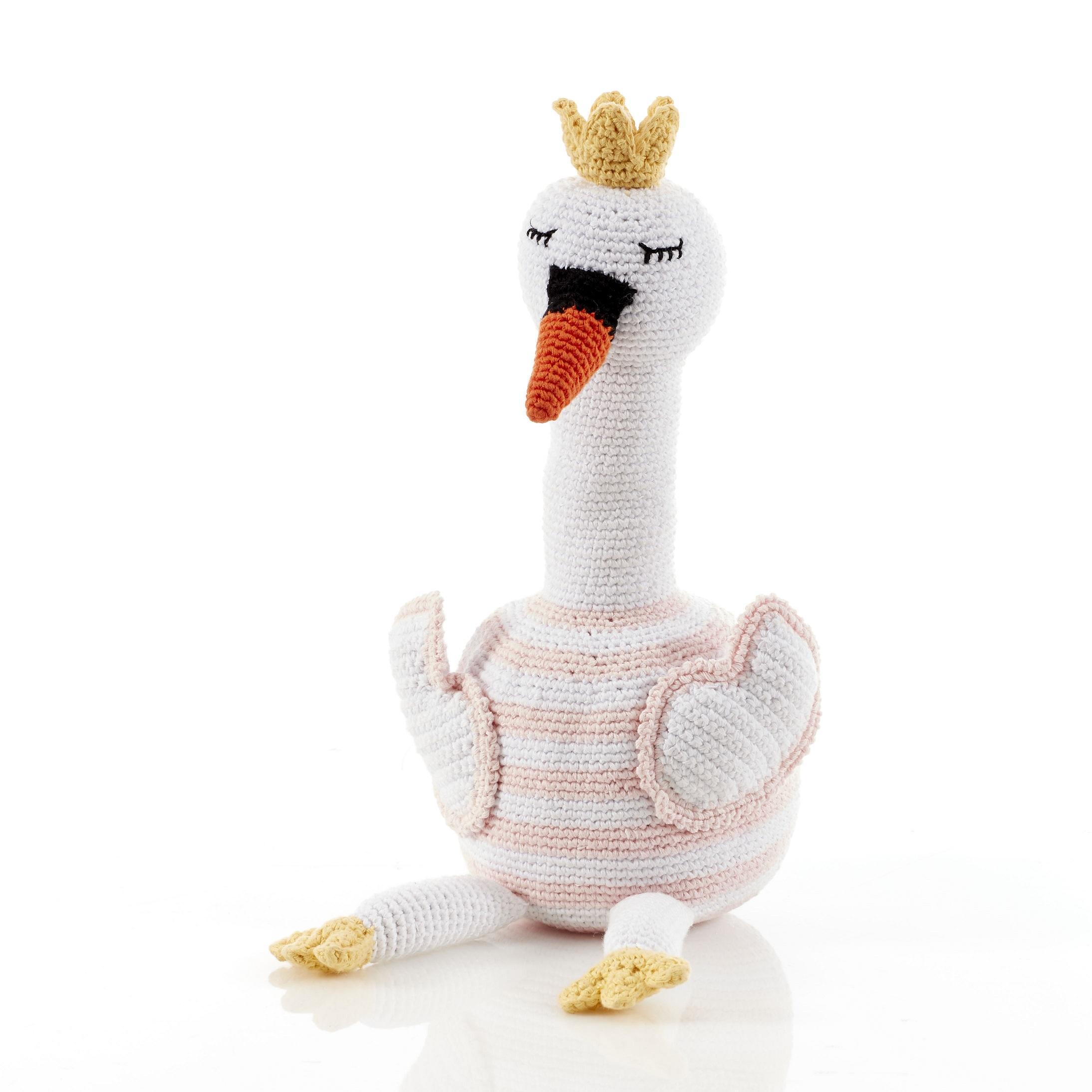 To see our Flamingos CLICK HERE
To see our range of swans CLICK HERE
Unicorn Toys
Unicorns have become more and more popular in recent years and adults have joined the trend with Unicorn Frappucinos in Starbucks, Unicorn make up and clothing ranges, Unicorn hair styles being offered for women on 5th Avenue in New York and every holiday snap seemed to include a unicorn pool float.  To stop the adults having all of the fun, Best Years have both a Unicorn toy for young children and Unicorn Baby Rattle.  Our rainbow unicorns have colourful stripe bodies and horns with white arms and faces. These would make the perfect Christmas Gift for 2017 and are bang on trend.  If you love mythical creatures, why not consider or Narwhal rattle or our range of mermaids?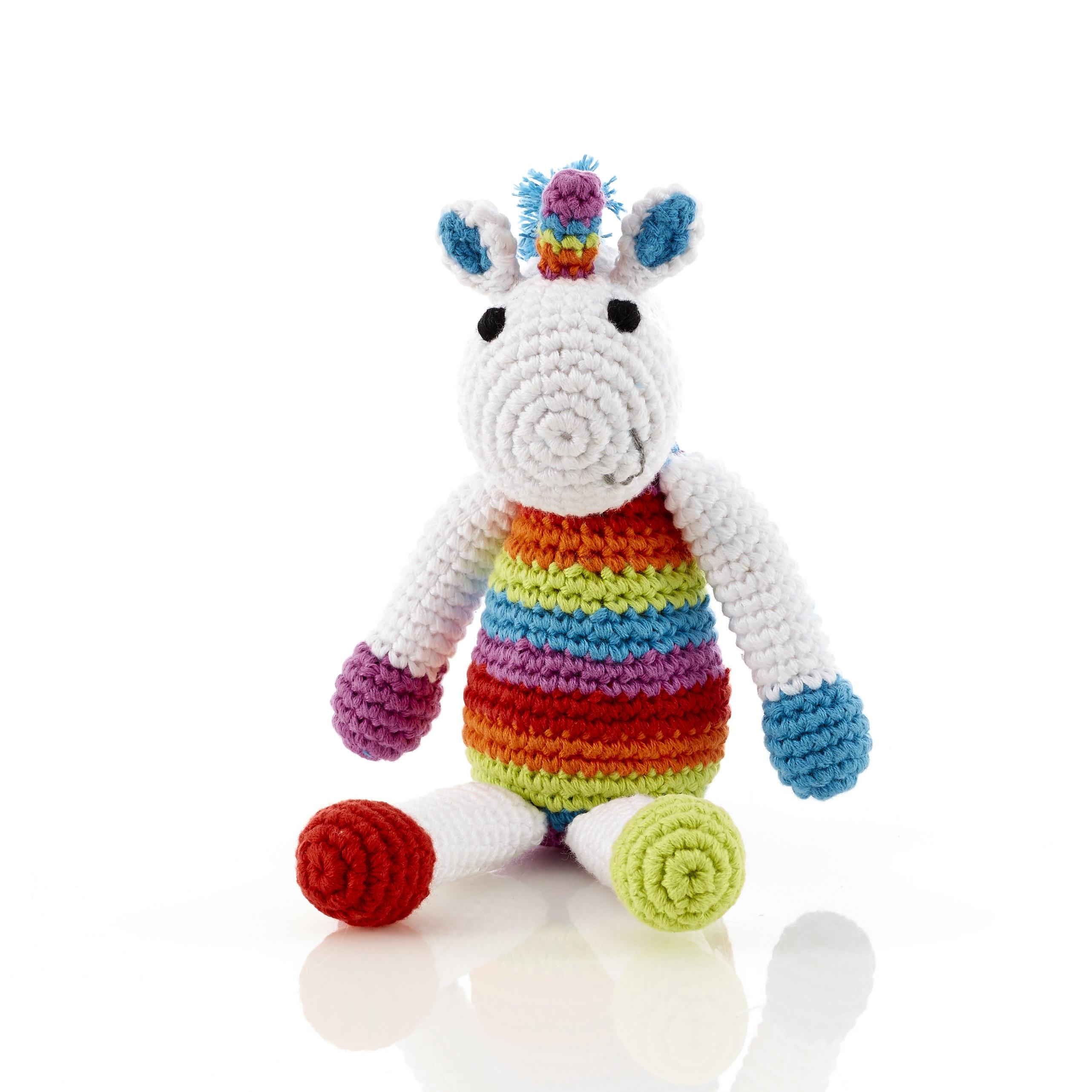 To see our Unicorns CLICK HERE
Dinosaur Toys for Babies
For a Unique present for Christmas 2017 why not consider one of our Dinosaur baby rattles?  We have a range of dinosaurs rattles that are suitable from birth in different colours - a red triceratops, a green T Rex, an orange diplodocus and a blue stegosaurus. However, if you prefer something more gender specific we have a range of Organic Sweet Baby dinosaurs in pastel pink and soft blue.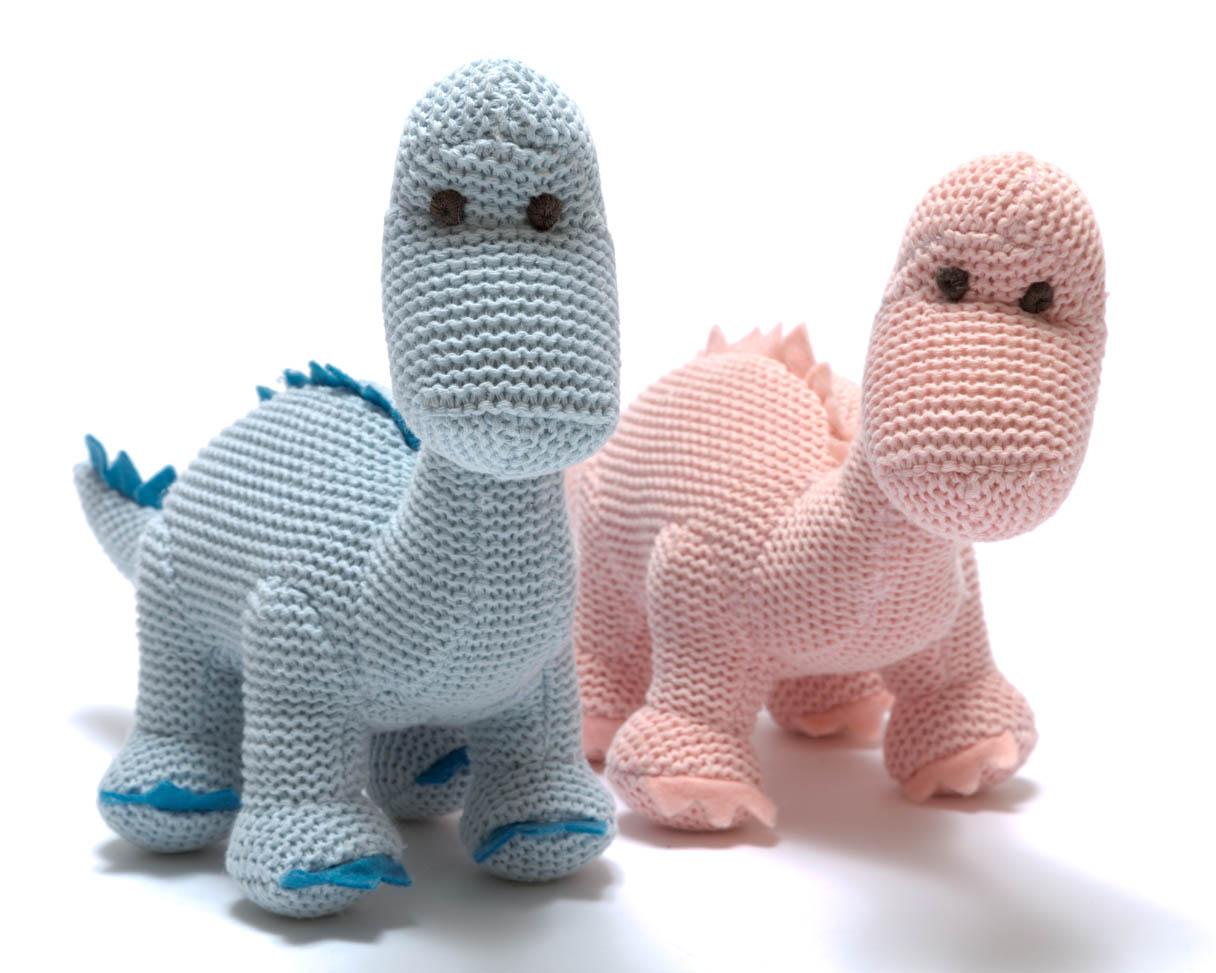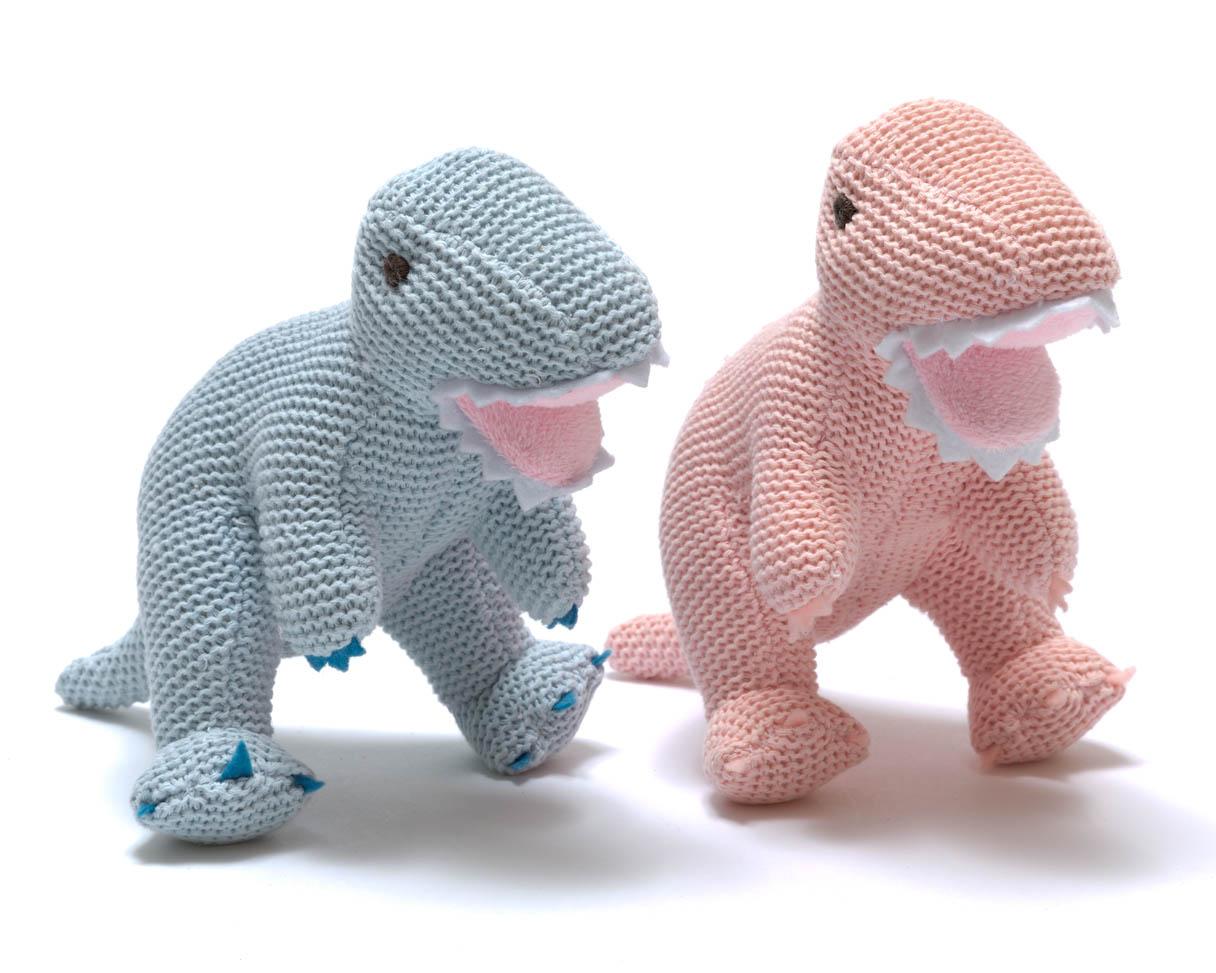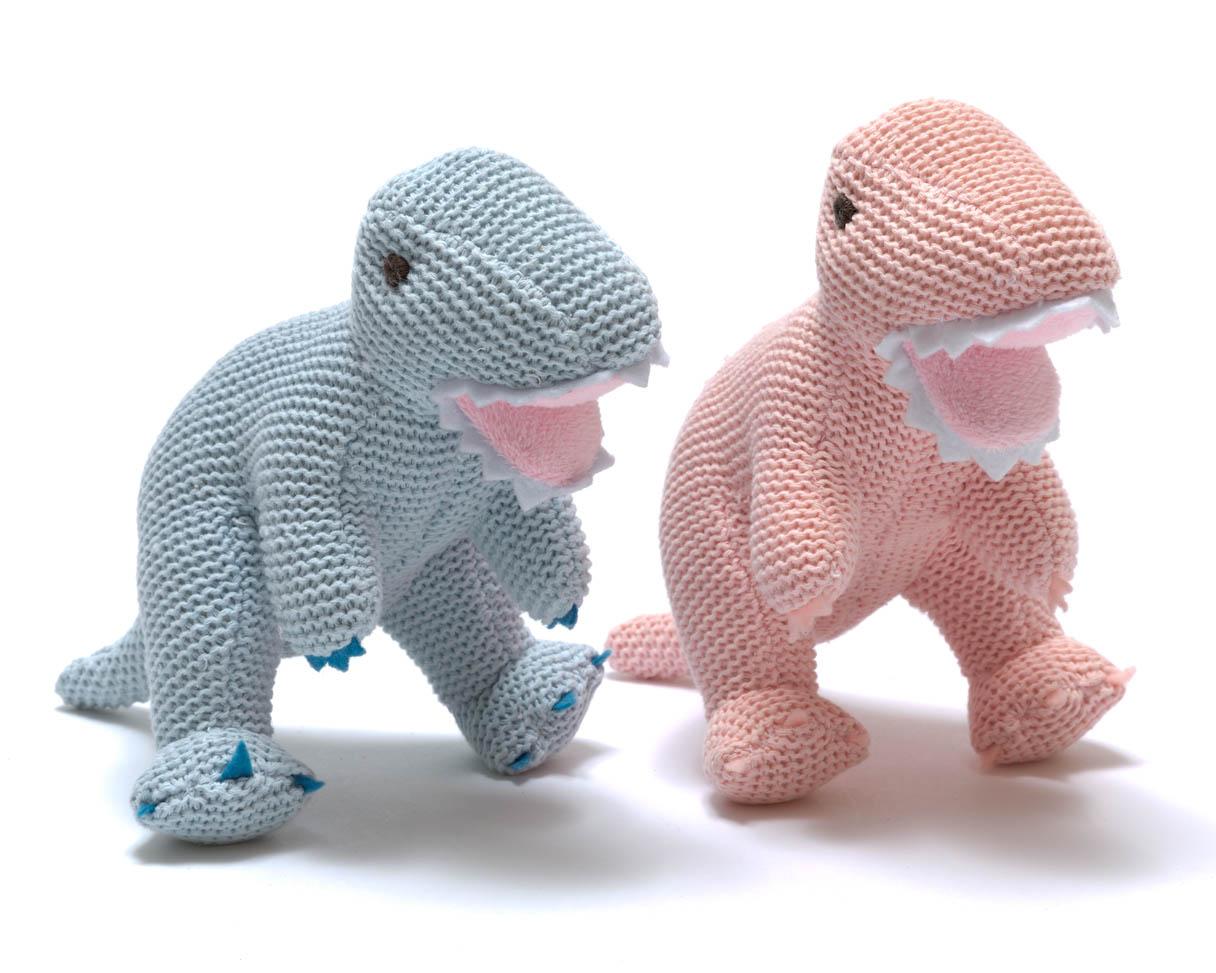 To see our organic pastel Diplodocus CLICK HERE
Our organic pastel T Rex baby rattles will be available from the end of September.
Christmas Baby Rattles
Baby's first Christmas is a very special one and to mark it, why not buy a Christmas themed baby rattle.  These rattles are all suitable from birth and machine washable, so they are practical as well as unique.  These fair trade baby rattles range from traditional Santa and Gingerbread Man through to an Angel, Nutcracker and Ballerina.  This year we will also be introducing a Snowman and a Rudolph rattle.  These handmade rattles capture the vintage trend perfectly and are sure to be in the Christmas box for many years to come.  The perfect keepsake gift for baby's First Christmas.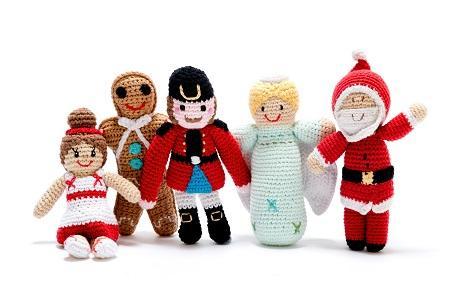 Our Christmas Rattles will be available online from the end of September 2017.
Best Years Ltd www.bestyears.co.uk