Llama toys or Alpaca toys? What's your choice?
Gaynor Humphrey
They are new and they are cute but are they llama toys or alpaca toys? Meet the toys which are taking over the crown from unicorns.
It doesn't take much to see why Llamas are becoming the next big thing. All you have to do is look at those faces and all thoughts of unicorns are banished.
Chrissy Tiegan had it right when she said "Before I was a mum I would have never known the fascination with llamas and giraffes and anything with floppy ears or anything with a squishy nose". Now her and her daughter Luna are vocal fans of the new on trend toys.
They are as cute as unicorns but with an added bit of edge. You can cuddle a llama but you wouldn't want to mess with one!
But is it Llamas who are the must have toy or Alpacas?
For once, the internet is not a big help. For those of you who are interested llamas have longer ears than alpaca and are much bigger (up to 10 inches taller and 250 pounds heavier!).
More to the point for our toys Alpacas are definitely herd animals, while Llamas are more independent minded. Looking at our Llama toys we feel there is a spirit of mischief that might cause problems in a herd, which is why we think our new additions are Llama toys rather than Alpaca.
You only have to look at them to know these are feisty toys. Bright eyes, and a perky smile makes them look like toys to be reckoned with!
Our llamas have all the usual appeal of our toys with tactile knitted fabric and bright colours.  They are also suitable from birth and machine washable. However I feel they may be a bit more mischievous than normal.
What do you think?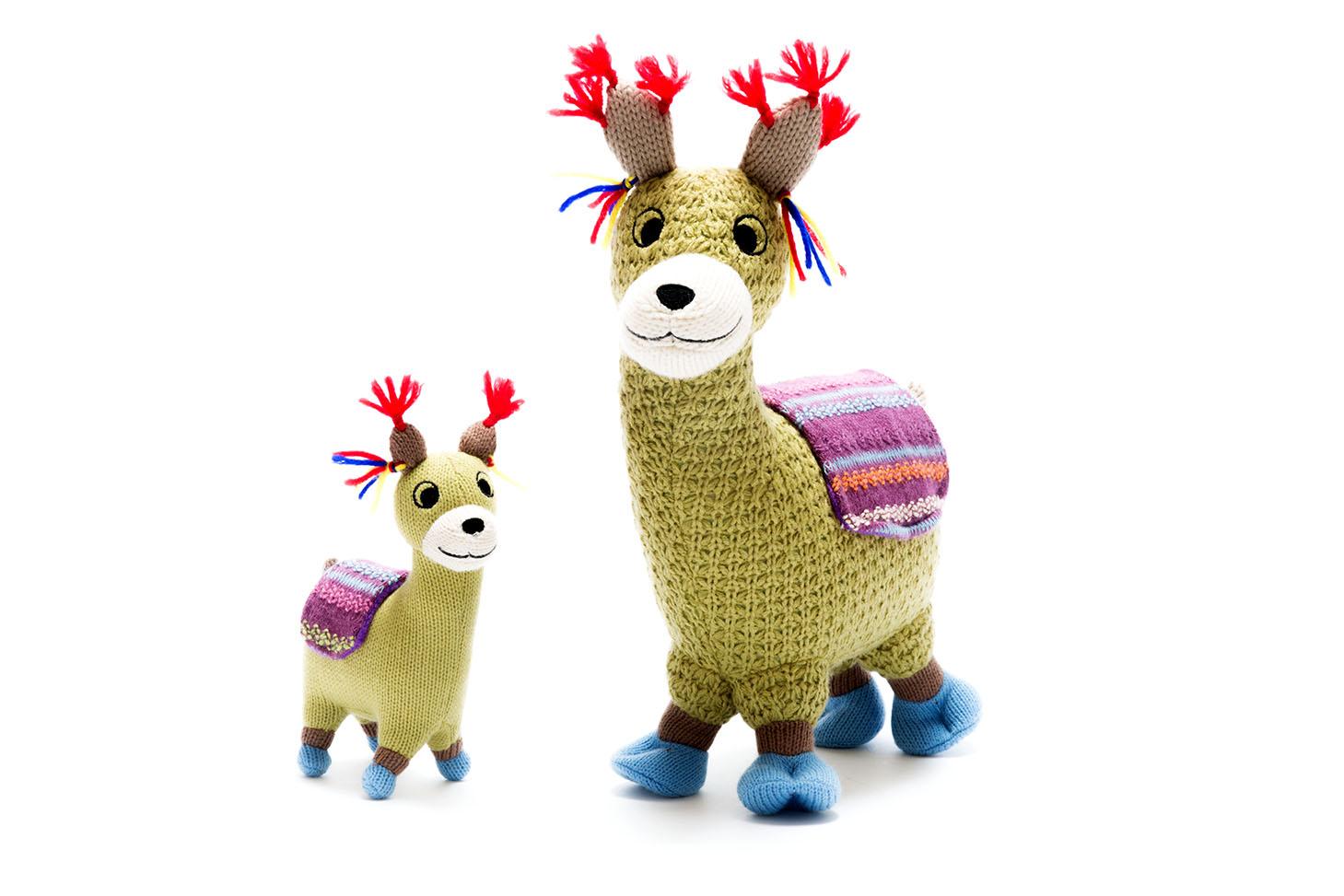 Best Years Ltd  www.bestyears.co.uk