If you are looking for an octopus baby toy then you have come to the right place!  We have a fantastic range of octopus baby rattles and they are all fair trade, suitable from birth and machine washable.  
The octopus has become an unexpected candidate as a favourite baby toy over the last few years, and there are some lovely reasons for this.  It first started when hospitals discovered that premature babies in neo-natal units seemed to be comforted by octopus soft toys and were less likely to pull out tubes and monitors if they had a an octopus to snuggle up to. 
The toys were used as a form of therapy as it was found that some preemie babies experience better breathing and increased levels of oxygen in their blood after snuggling up to these toys.  It is thought that the soft tentacles are comforting for premature babies and remind them of the placenta in their mother's womb.  Many hospitals now have volunteers that knit special octopus toys for preemie babies with soft tentacles and the babies then take these soft toys home when the eventually leave the hospital.
Pebble started in 2010 and part of their original 10 toys were the handmade crochet cotton octopus baby toy in greens and blue.  This tactile crochet cotton toy proved to be extremely popular with parents and babies and immediately become one of our bestselling baby toys.  The eight tentacles are easy for your baby to grasp onto and the texture of a crochet octopus toy is stimulating for your baby's senses.  The smiley face and large eyes make this little octopus the perfect companion for your baby and the fact that these baby toys are machine washable means that you do not need to worry about the toys dropping on the floor or your baby dribbling all over them - they can soon be as good as new.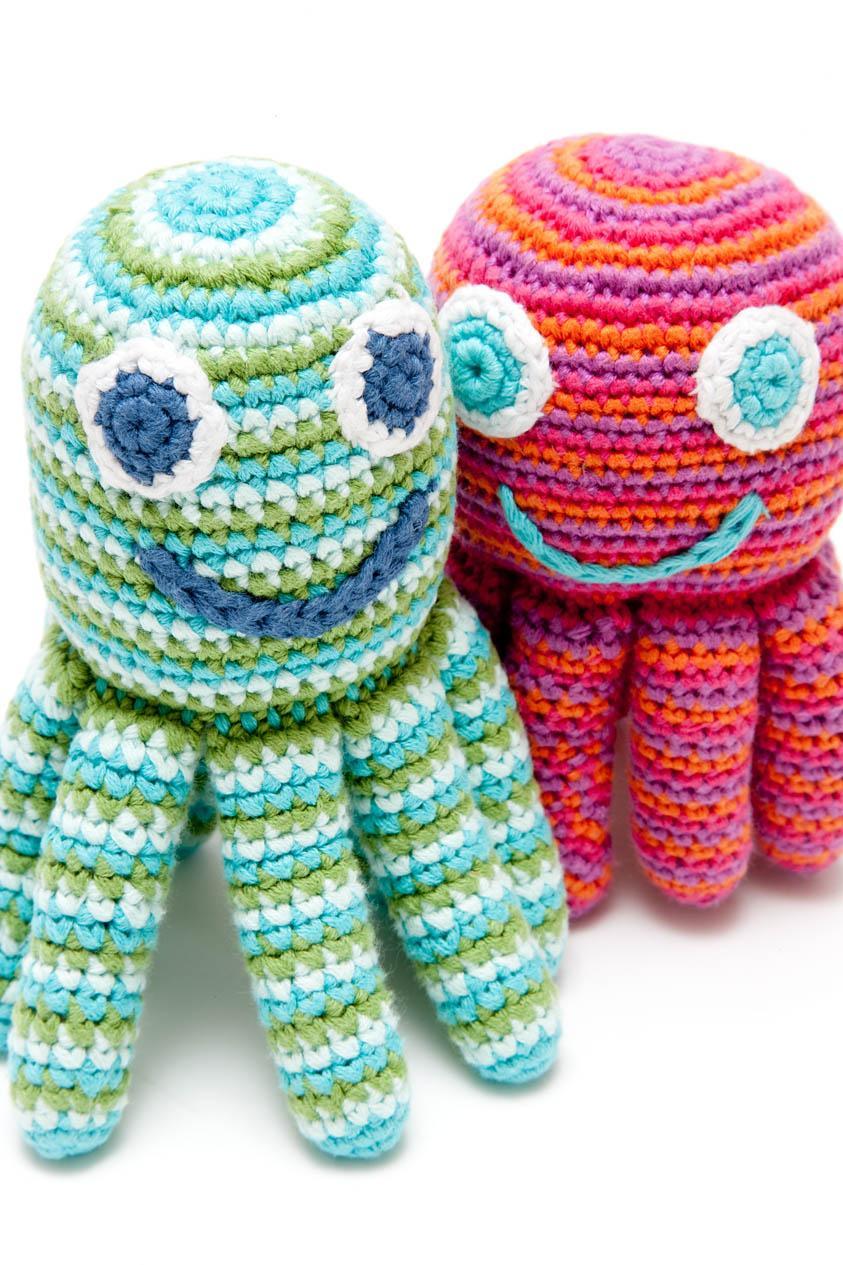 Following the success of our original blue and green octopus rattle, Pebble introduced one in yellow cheerful bright stripes.  This opened up a wider range of colours to this successful design.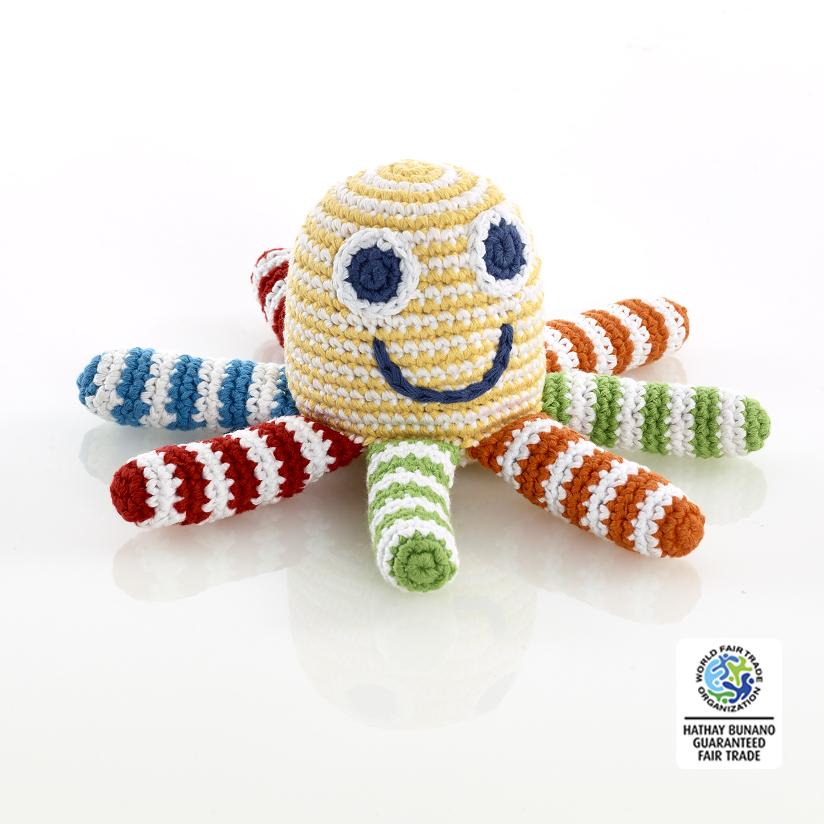 Newborn babies are unable to see colour when they are first born.  Black & white toys are therefore ideal for newborns as the high contrast provides stimulation for babies eye development.  Pebble have introduced a range of black and white sensory toys which are ideal for newborns and the octopus was an obvious candidate to be offered in black and white.  Black and white toys can help babies to develop an ability to focus their attention and help them to increase their levels of concentration.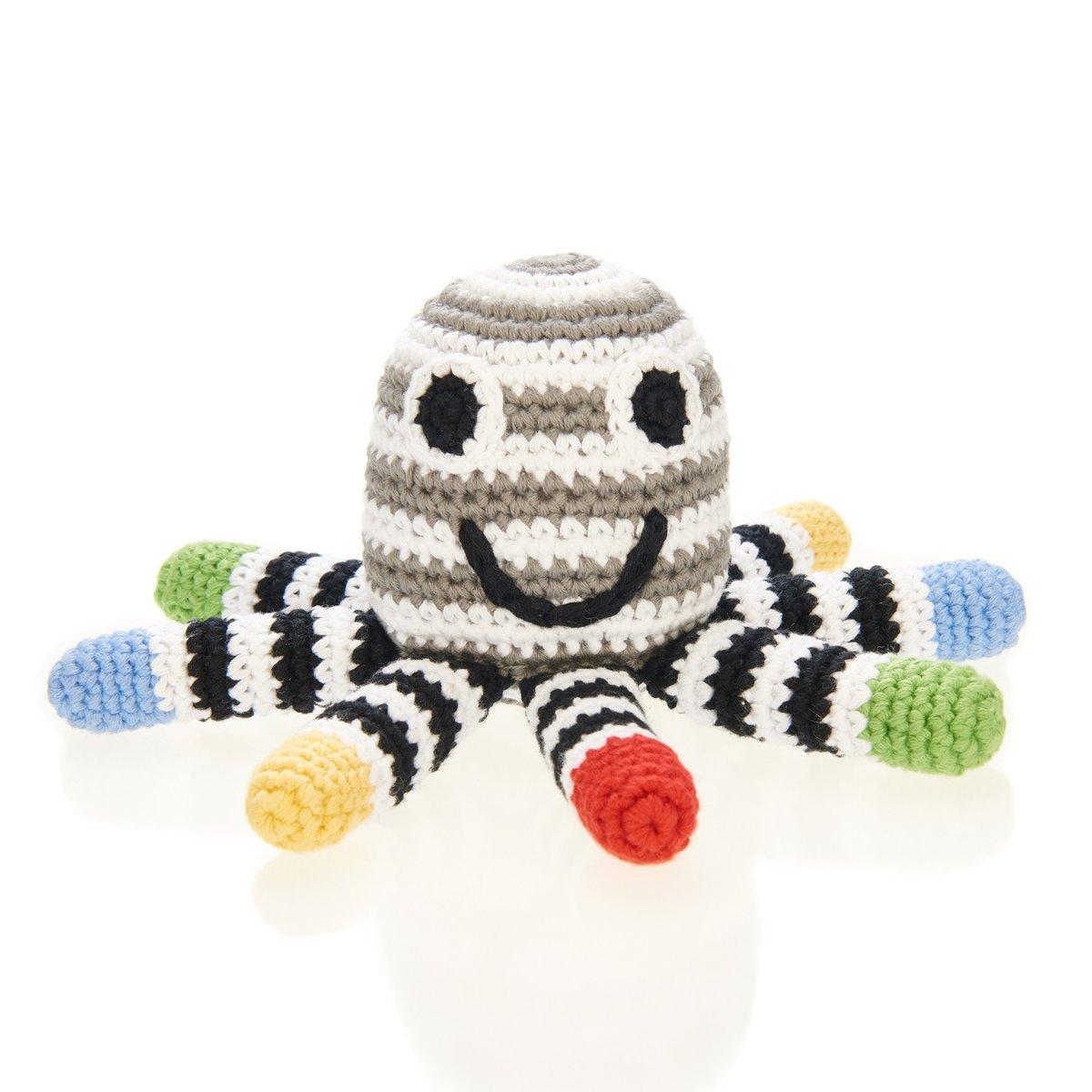 Finally our newest additions are the cool pastel octopus rattles in pink and blue
All of our octopus baby toys are handmade by Pebble,  a fair trade organisation in Bangladesh.  They provide fairly paid employment in the villages of Bangladesh to women who otherwise may need to leave home to find work in the cities.  They train women to crochet and knit and offer flexible, fairly paid employment that enables women to stay at home with their families.   The photograph below shows the pink Pebble octopuses being made in one of the villages we visited when we last went to Bangladesh. Pebble toys are not only good for your baby's development, they also help families in the villages of Bangladesh to stay together. How happy is that!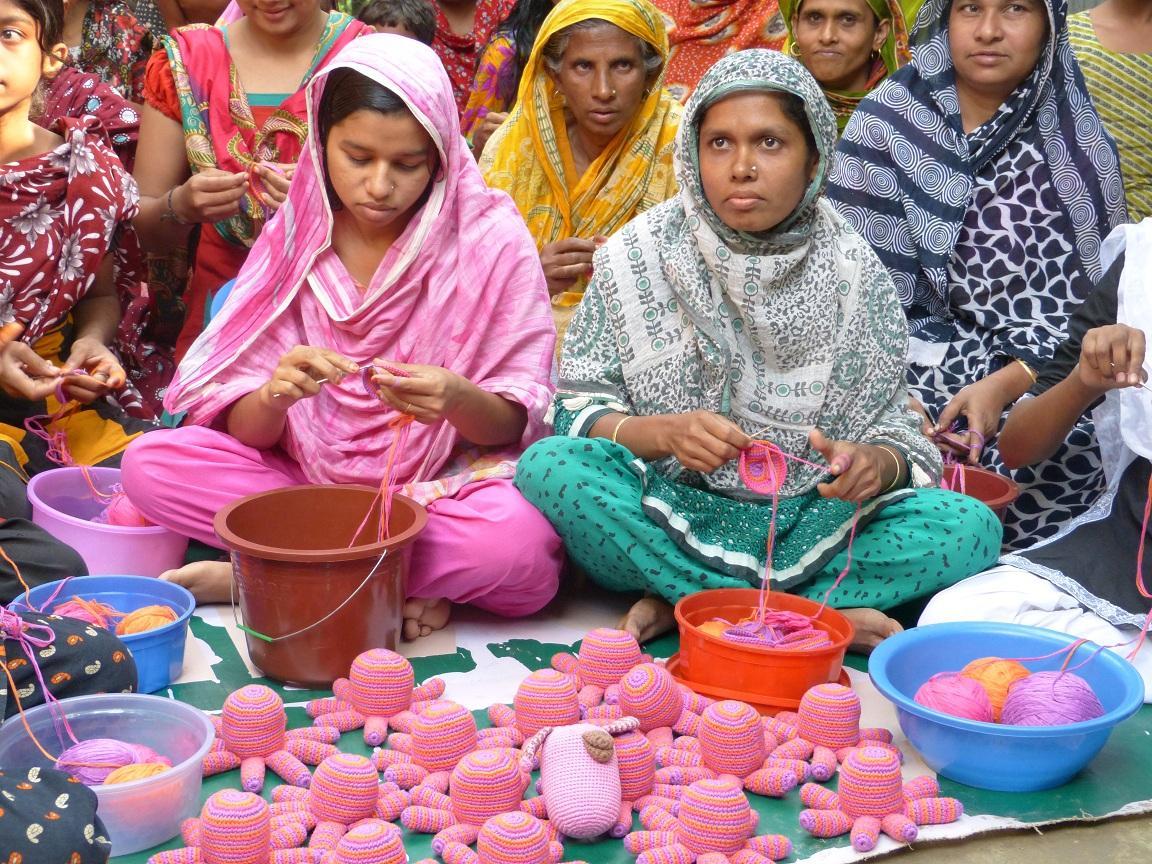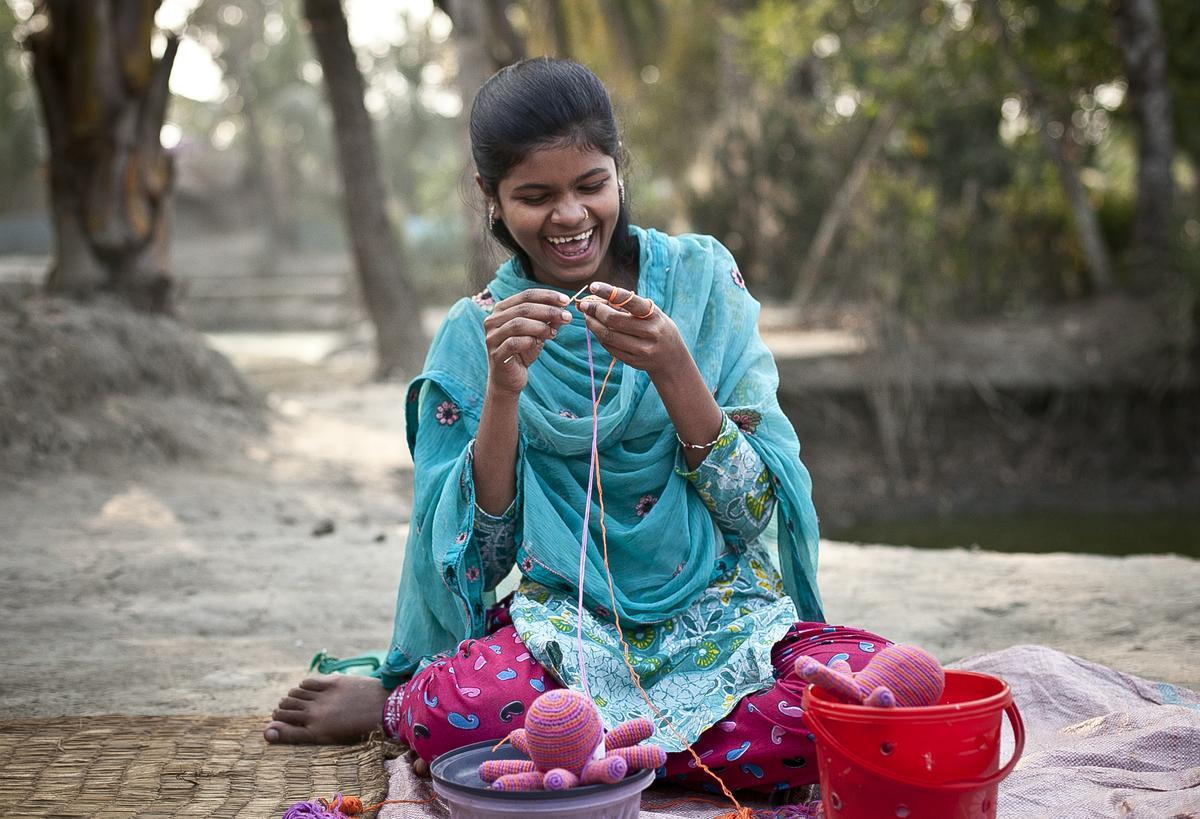 We now have the Pebble octopus rattles in six gorgeous colours, from the original green and blue through to sunshine yellow and cool pastels. Which is your favourite? Or perhaps you should have one of each colour to make sure that they always coordinate with the days outfits!

Best Years Ltd  www.bestyears.co.uk