Buying a unique baby gift for a newborn baby can be difficult. You want something a little different but you still want the gift to be genuinely welcomed by the new parents.
Many people buy flowers, which is fabulous when you first get home but they only last a couple of days. Baby clothes last a little longer but unless you buy something to be put away they also can last just a matter of weeks rather than months.
Coming up with original baby gift ideas is definitely not easy, as we all know that babies don't want or really need anything, but we also want to help celebrate the new arrival.
So here are our ideas for unique baby gifts for new born babies.
Expensive
Blankets, hats and booties.
If you have a budget of £40 or more and are looking for a gift which will keep on giving then you really cannot go wrong with a baby blanket. Even if the new parents have already bought blankets they are likely to be more practical than gorgeous which means your gift will be even more welcome.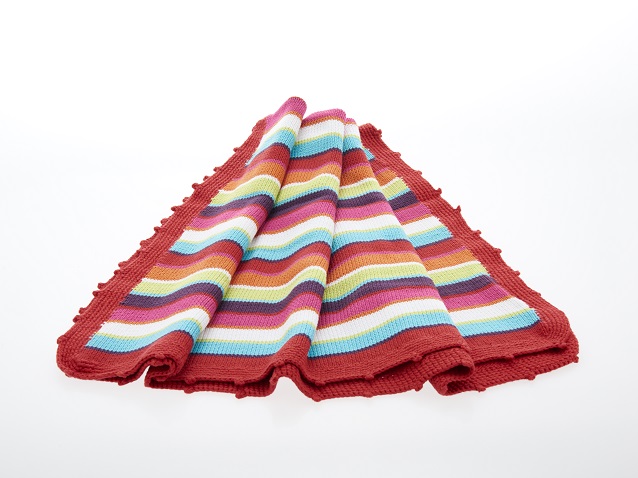 Baby blankets should be made from natural fibres such as cotton as synthetic materials can be sweaty, especially for a new born who cannot regulate their temperature. We would also advise cotton rather than more luxurious materials such as cashmere as it is machine washable!
Our baby blankets are fair trade and handmade so you have the added benefit of knowing who made your blanket. They measure 85cm by 95cm making them perfect for cot, pram and then pushchair
To make up a really gorgeous baby gift our blankets also come with coordinating booties, hats and toys so you can make up a beautiful gift set for the new baby.
Medium
Whilst educational toys seem a bit of a stretch for a fragile new born baby in fact newborn baby brains are sopping up information! Babies are curious and playful even from an early age so its ideal to buy a toy with developmental and sensory benefits which helps the baby to use and discover all their new senses.
Black and White Sensory Toys are a good idea as initially babies cannot see colour but they can see contrasts. These black and white crochet rattles are the ideal combination of tactile crochet, gentle rattle and bright contrasting colours.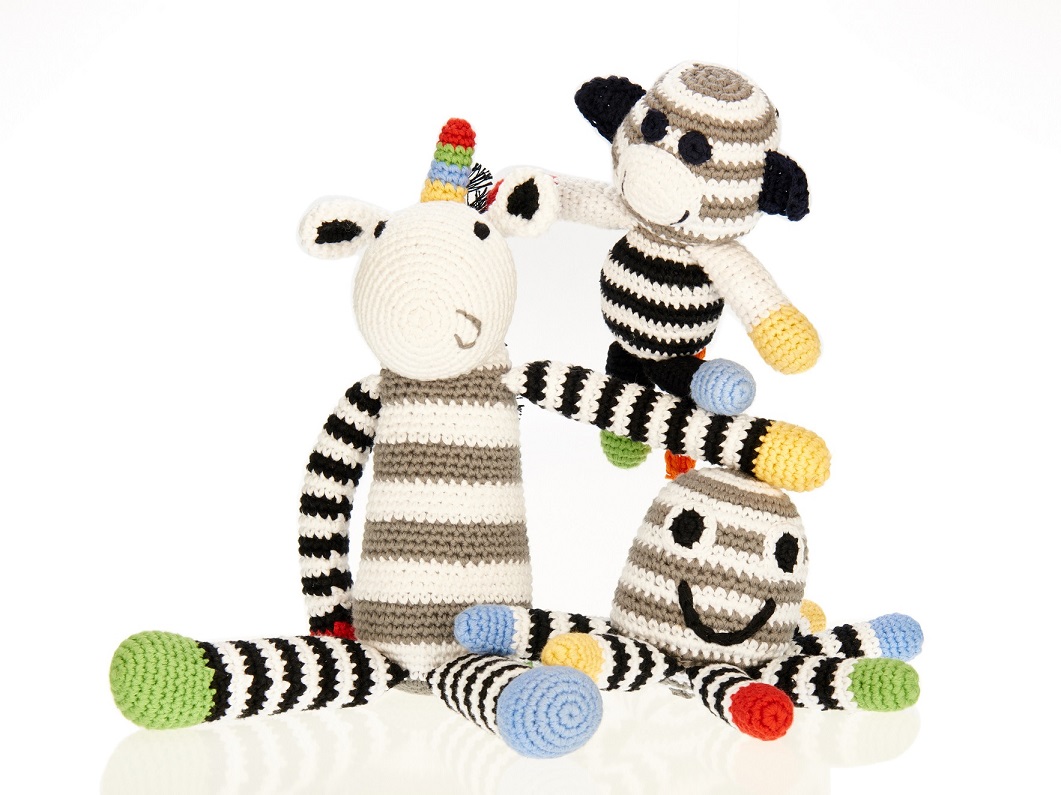 All of our knitted and crochet rattles are tactile and have gentle rattle sounds to entertain babies and they are also machine washable so you can take your pick from our many and varied designs.
Budget.
If you are on a budget, or if you just want to send a small gift to say "Hello and Welcome" then an organic baby comforter is a wonderful idea.
While ideas and thoughts about parenting are constantly changing, comforters are always popular with both parents and experts.
Our organic comforters are 100% organic and stuffed with 100% organic cotton. They are also fair trade, handmade and upcycled. All this and affordable too!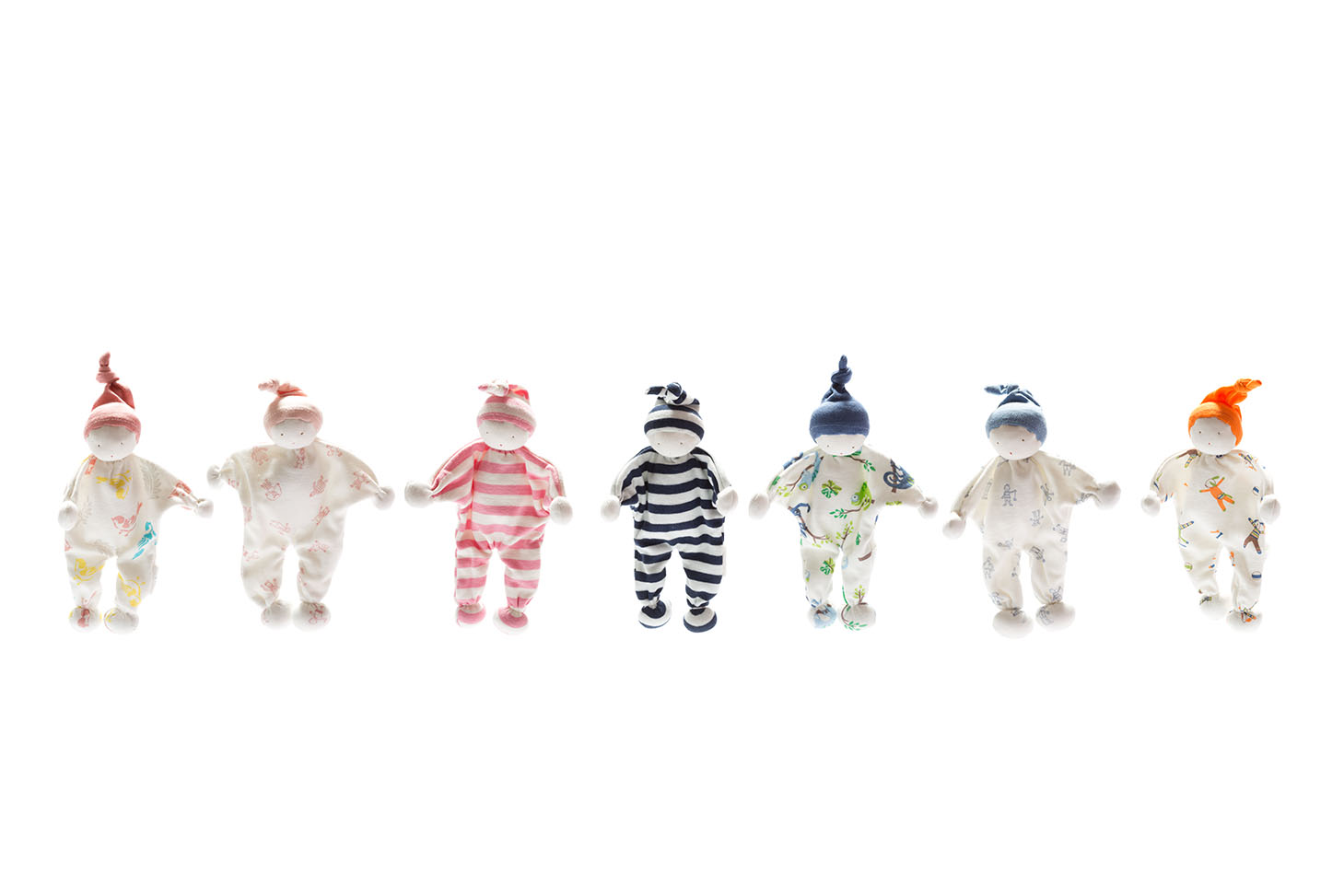 We hope that we have given you some good ideas for unique baby gifts. Did you get anything that you particularly loved (or didn't!). We'd love to hear about it on our Facebook and Instagram pages.