What's not to love about our large Dinosaur toys? Bright and tactile these large dinosaurs bring the solid chunky appeal you want to dinosaur toys. Measuring up to 46cm long (the Sabre Tooth Tiger) or 40cm high (the Diplodocus) these large toys would make a fabulous gift for a special occasion. 
 First to arrive was our large green T Rex toy. That's 36cm of not so ferocious T Rex!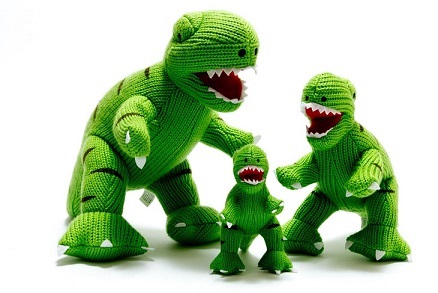 He has been made famous by his appearance in CBeebies Mr Tumble when unsurprisingly our large T Rex dinosaur toy took a starring role in a trip to the dentist. In real life T Rex dinosaurs had 50 or 60 teeth which were conical and up to 23cm long. Our large T Rex toy has felt teeth which gives him a lovely white grin.
Then we have the bright red, chunky Triceratops, a solid dinosaur toy who is perfect for even the most robust of play.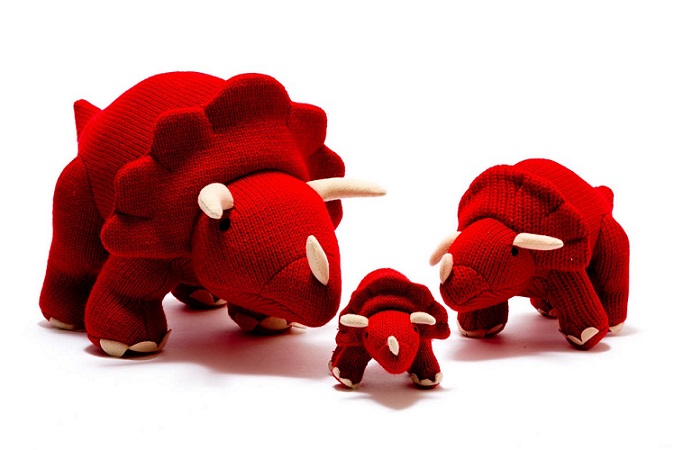 It is thought that the frill around the Triceratops head was used to signal members of its herd, and probably used to warn them if their biggest predator, the T Rex, was about. Luckily our Triceratops and T Rex toys seem to get on fine.
And of course we have our bright orange Diplodocus dinosaur toy. His friendly face and solid build make him the perfect dinosaur toy for younger children.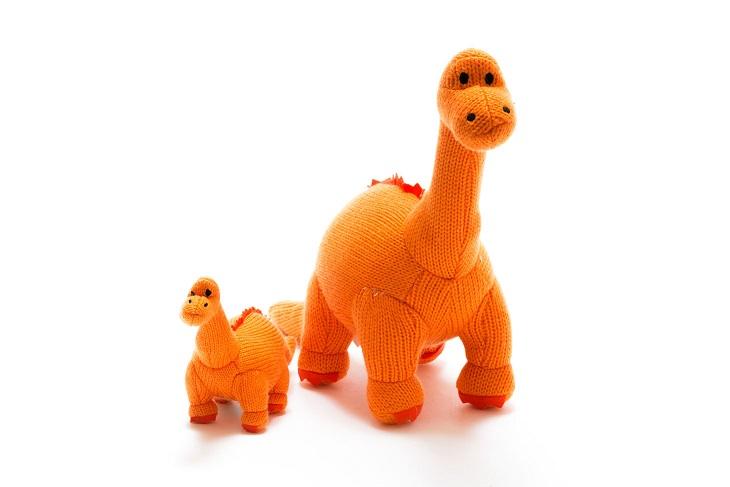 New to Best Years' collection of large dinosaur toys is a large dinosaur toy which isn't actually a large dinosaur toy at all!
He is definitely large, and hes definitely a toy, but the question mark is over whether he can be really called a dinosaur. He's a Sabre Tooth Tiger so officially he's an Ice Age Mammal rather than a Dinosaur but he lived a long time ago, he is  extinct and he has large teeth so our other dinosaur toys are very happy to accept him.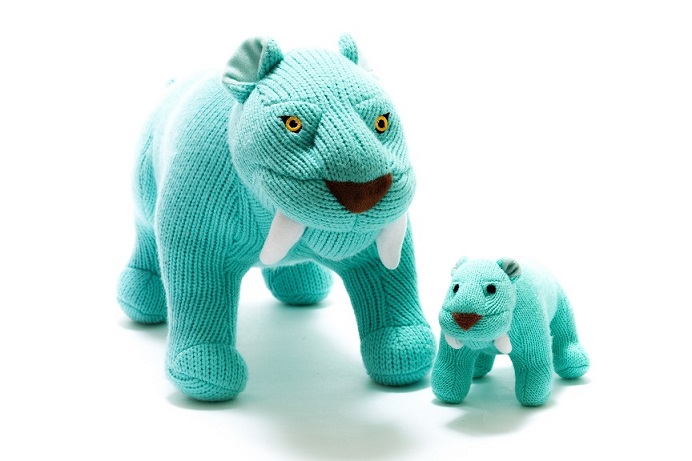 Like all our other large dinosaur toys he's a strikingly bright toy in Ice Age Blue.
Which of our dinosaurs would you next like to see introduced as a large toy? Please join the debate on our Instagram and Facebook pages.