Some parents are super organised, or super excited and some already have children and therefore already have most things a baby will need which can make buying a new baby gift quite hard. Don't worry! If you are looking for a present for a baby who already has everything we have some unique baby gift ideas for a special newborn baby.
Some families may already have everything for their new arrival but even if a mum already has everything its still lovely to receive a new baby gift and know someone is thinking of you and celebrating your new arrival.
We have 5 gift ideas for lovely new baby gifts to choose from
1. Organic Baby Comforters. Our baby comforters are 100% organic cotton, fair trade and super soft. They are also machine washable! Baby comforters are a lovely baby gift because pretty much all babies love a comforter. Also as a baby gets older they help them self-sooth and therefore sleep a lot better which makes them even more appreciated as a gift! Just a suggestion but you may want to buy two. Our baby comforters are upcycled from material which is left over from the production of baby clothes. We use the material left on the reel which is too small for baby clothes and would once have gone in to landfill. It means we can only produce a small quantity of any one design. Great for the environment but not so good if one gets lost!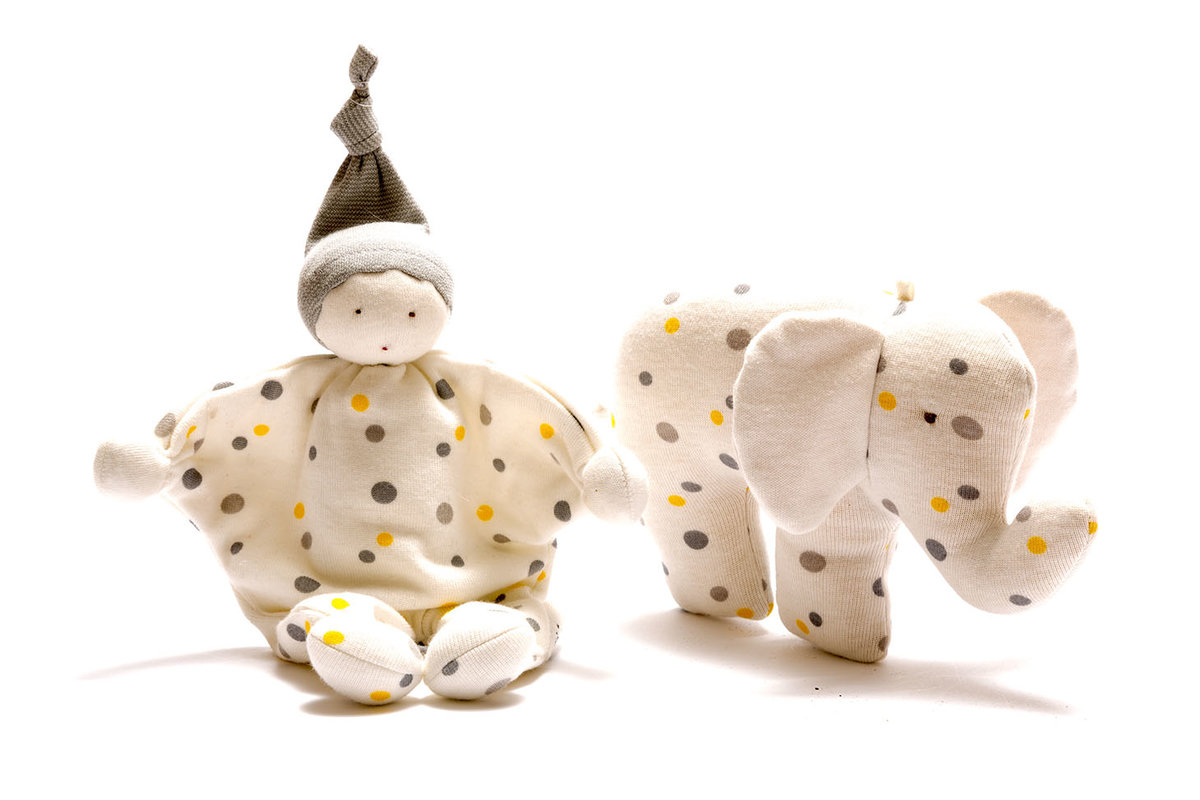 2. Dinosaur toy and Dinosaur baby rattle. If there is already a child in the home, why not buy them a co-ordinating dinosaur toy and dinosaur rattle? Its a great way to include the sibling in the excitement of a new baby. All of our dinosaur toys have identical dinosaur rattles or you could mix and match across the dinosaurs to create play value. The dinosaur toys are sturdy and bright making them perfect dinosaur toys for toddlers. The dinosaur baby rattles are smaller replicas of the dinosaur toys and are bright, tactile and machine washable.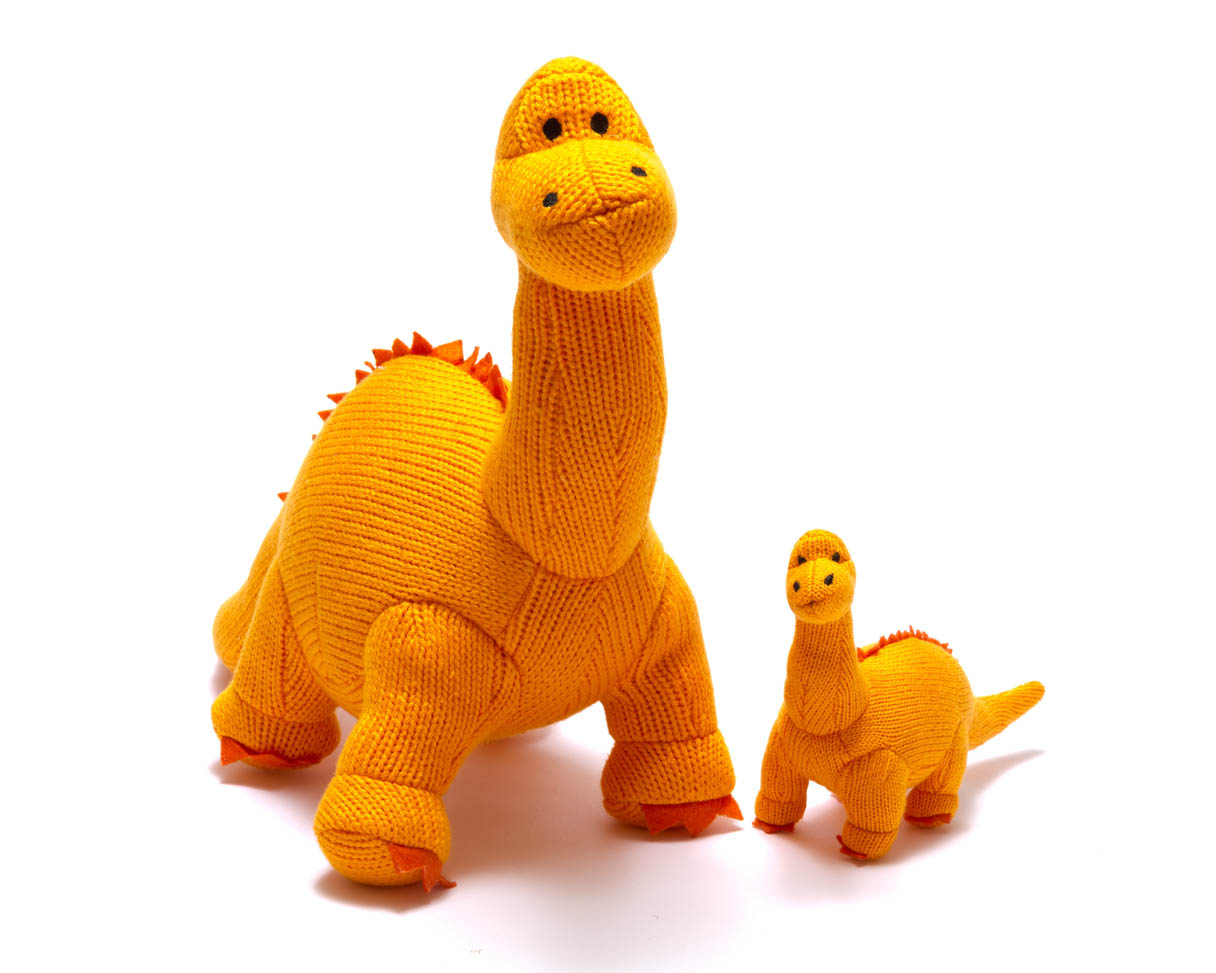 3. Sensory Baby Toys.  A newborn baby cannot see colours until they are around 3 months old, up until then they can mostly only see contrasts. Our black and white baby toys are perfect baby gifts because they combine the contrasting colours with tactile crochet and a soft rattle noise. Sensory toys are a great way to encourage a baby's development and ours are also extremely cute.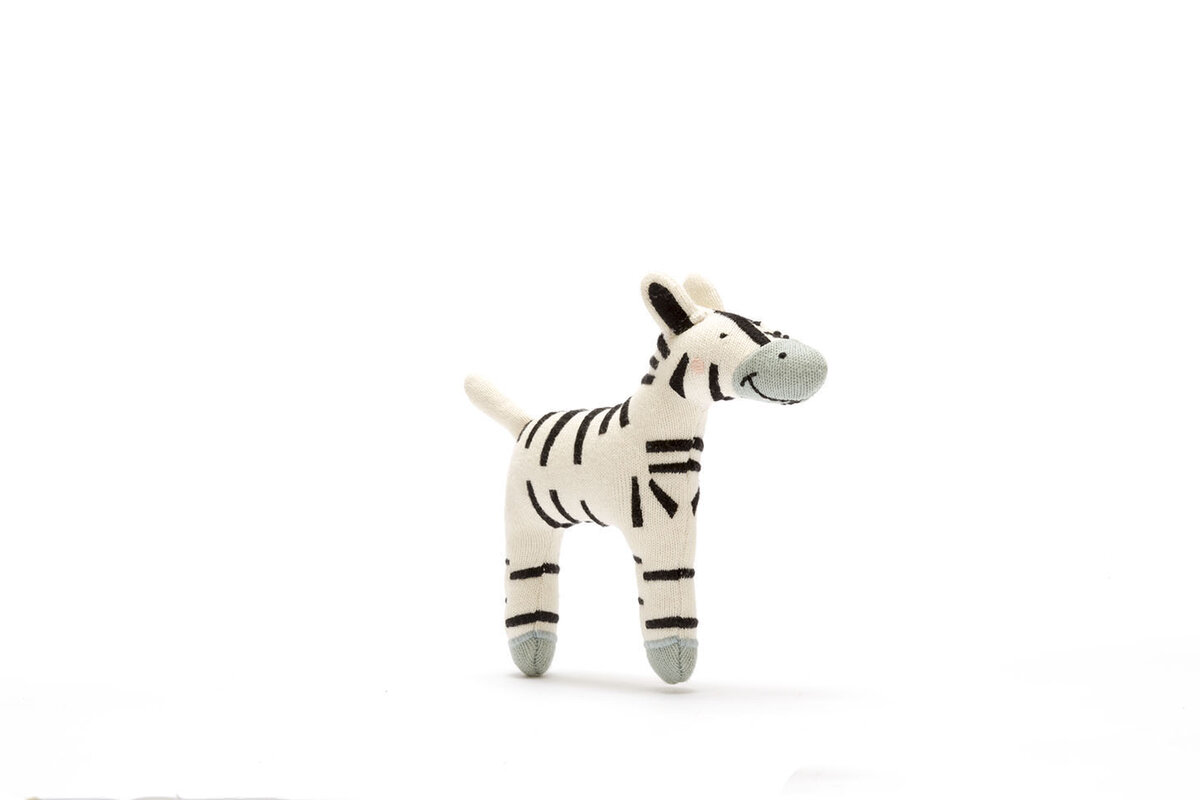 4. Dinosaur Bath toys. Although a baby cannot really enjoy bath time play until after 6 months our natural rubber dinosaur toys are great bath toys as they have no hole in the toy to let in water which means no nasty mouldy water surprises. Brightly coloured and tactile they make a great eco friendly alternative to plastic bath toys! However the best thing about our dinosaur bath toys is that they are also designed to be teethers. Made from natural rubber and just the right size to be gripped by small hands they are 100% safe for the baby to chew on.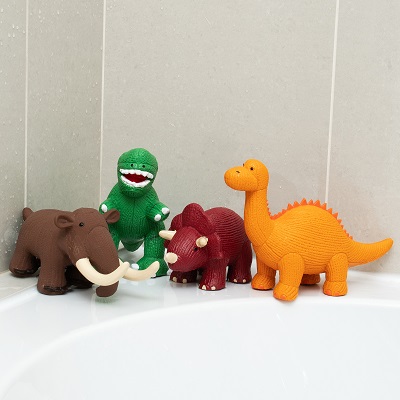 5. Something for the nursery. If you are looking for an extra special gift, then how about a toy which looks fabulous in the nursery now and has lots of play value for when the baby gets a little older? We have fair trade wooden rainbows and an amazing wooden bus which would look wonderful in the nursery when the baby is little but also would be much appreciated when the baby is older. We also have large crochet animals and of course we have giant dinosaurs but they are giant dinosaurs so you may want to check with the parents first!