From Christmas Decorations to the Top Toys for Christmas there is no escaping that Coronavirus will impact on our Christmas celebrations this year. The good news is that none of these changes needs to impact our enjoyment of Christmas, we just need to put a little more planning in this year.
If you have kids Xmas planning usually starts with back to school and serious preparations begin after the half term holiday. After the year we have had the emphasis of Christmas will be firmly on family and this will be reflected from the Christmas decorations to Christmas gifts and even to Christmas lunch.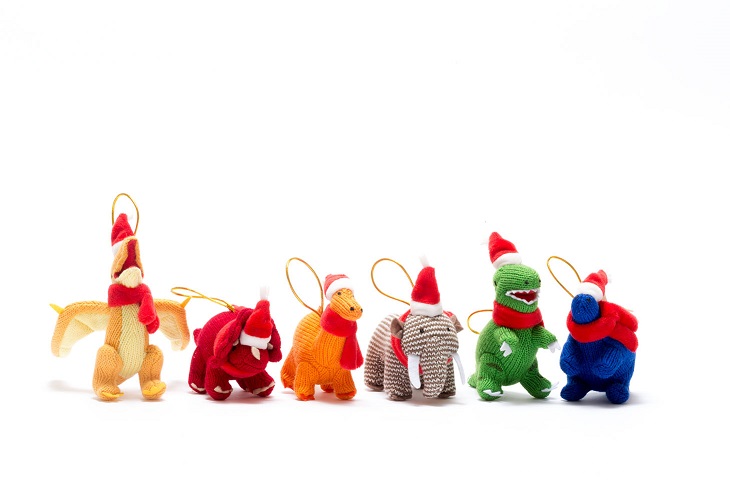 Christmas decorations. 
Normally there is a struggle between sophistication and tradition when it comes to the Xmas baubles but this year there is predicted to be a trend for bright colours and Xmas toys on Xmas trees. Let your inner child lose and load your Christmas tree with unusual Xmas decorations or even just kids Christmas tree decorations! If you are interested in the colour trends for 2020 then so far it is for peacock blue and dark blues but you can do both with our dinosaur Christmas tree decorations.
You can also make some Christmas decorations with your kids. Its an ideal activity for a Corona Christmas and suits kids of all ages. Easy suggestions are handprint Xmas wreath and saltdough Christmas decorations up to Snowman pegs and Scrap ribbon Christmas tree decorations. We recommend Pinterest for Christmas Crafty ideas. Pick up your craft supplies early to enjoy your Christmas crafting days.

Top Toys for Xmas.
Every year there is the one hot toy which everyone wants but this Christmas could be different when it comes to toys. Playground fads have faded as children are less able to socialise in bigger groups and toys that can be played across generations have boomed. Think everything from jigsaws to lego and crafts and train sets. Obviously we think our dinosaur toys will be popular with kids of all ages but whatever you chose it would be best not to leave it until last minute before buying. With fewer shops around on the high street, and more people shopping on line it is expected that deliveries will be delayed. Delivery times, already stretched at Xmas, will be doubly impacted as demand rises but the process slows as companies still need to enforce social distancing. If you are lucky enough to have a local toy shop (see https://www.toyretailersassociation.co.uk/find-toy-shop ) then they should be able to advise you of what is likely to be the Top Toys for Christmas and put one aside for you if necessary.

Christmas Days Out.
There is no doubt that many of our normal Christmas Days out will be (or already have been) cancelled. Many Pantomimes, Santa's Grottos and even local Xmas lights switch ons have already been cancelled as venues and councils work to minimise potential crowd situations. So time for something a little different this Christmas! Museums and other visitor attractions are still planning Christmas Events. If your kids love dinosaurs, then the Natural History Museum is now open and would be a fabulous Xmas treat or if London is not convenient then Liverpool and Manchester museums are open and looking forward to seeing you. Alternatively, the National Trust has some houses open for Xmas which are always magically dressed. Again, it is best to book early as all entry will be by timed slots which will sell out very quickly.
We sell Dinosaur toys and Dinosaur Xmas decorations so we are not a swish marketing agency with huge modelling capacities. We know somethings will be different, but since we don't even know if all schools will be back in September we certainly can't predict as far as December. What we do know is that we all want Christmas to be every bit as wonderful as ever for our children so let the preparations begin!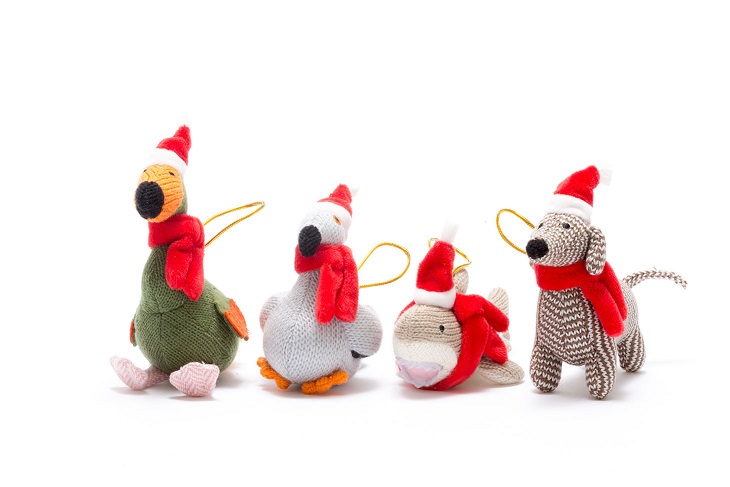 Quick Note!
Our dinosaur Christmas tree decorations will be in stock from September. Not all our dinosaur Christmas decorations are actually dinosaurs as we have everything from dog Christmas decorations to dodo to even a shark. For more information please click here.