If you want a truly flexible toy which is both educational and encourages imaginative play you can't go far wrong with a wooden rainbow toy. Unfortunately, they have previously been expensive which is why we are so pleased to introduce our fair trade, handmade wooden rainbow toys.
Our wooden rainbows are handmade by our WFTO certified fair trade partner in Sri Lanka. We have partnered with a small wooden toy company who use upcycled wood to make our toys. The fact that the wood is upcycled makes our wooden rainbows both ethical and affordable. A great combination!
From the very first time we introduced our wooden toys to our ranges the wooden rainbow toy has been the most popular of our designs. So why are wooden rainbow toys so popular? It's because they are not only beautiful but they also are perfect for Open Play. Open ended play is when a child plays games with no instructions or right or wrong ways. Where the child invents the rules and scale of play and where usually there is no specific outcome or results. We like to say that open play is 90% child and only 10% toy. Open Play toys can be played with in many different ways, and by children of all ages which makes them great for sharing.
Rainbows are also an educational toy in the truest sense of the word, helping young children to understand complex ideas such as size.
Here are a few ideas we've had for playing with your wooden rainbow toy.
Imagination – use your wooden rainbow like a flexible and versatile dolls house or farmyard. By using the hoops to create different spaces you can encourage imaginative play. We found this image on Pinterest but you can be as intricate or simple as your child likes.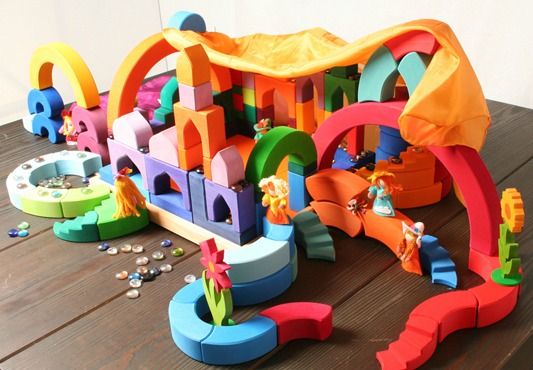 Educational – Often just by calling a toy educational it is a quick way to put your child off playing with it! However wooden rainbow toys are perfect for explaining through play simple concepts as big and small and colours. Just by sorting the rainbow from smallest to largest may not feel educational but is a great way for a child to understand the idea of sizes. Similarly, if you make a circle and a half circle this is basic maths!
Building and Balancing – just by building or balancing you can help your child to develop their eye to hand coordination and fine motor skills. A wooden rainbow can be arranged and built in a huge variety of ways, some simple and some harder, but because there is no right or wrong way to do it this encourages children to continue trying Again we found this image on Pinterest but it would be great to see structures your child has made.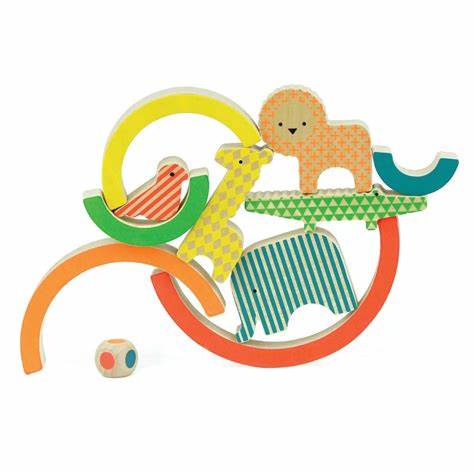 These are just 3 ways you can play with your wooden rainbow toys but we'd love to hear if you have any more on our Instagram or Facebook pages.