Did you know that French bulldogs are officially the most Instagrammable of dogs with over 5m people posting about #frenchbulldog. Along with sausage dogs they are also one of the top 10 most popular dogs in the UK.
Best Years Love Dog Toys
As a company we love dogs, between us we have Juno, Alfie, Sparkie and Wilfred, which means that we have always wanted to expand our dog toy range. Our sausage dog toy has always been popular but our problem was that we couldn't decide which dog to make next!
Lockdown gave us the time and opportunity to make the very important and very difficult decision as which dog to choose as a kennel mate for our knitted sausage dog toy.
Knitted toys are definitely unique in the way they can look beautiful with some designs, but really don't suit others. So our decision was based both on which dogs we thought we could make as knitted toys as well as which dogs would be as popular as our sausage dog toy.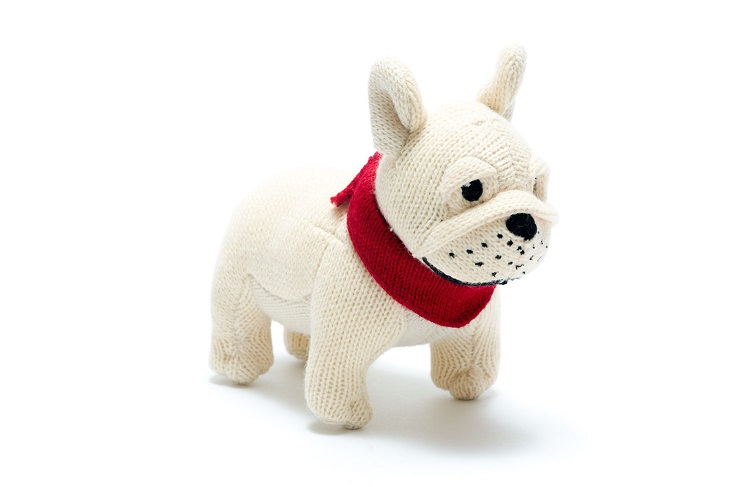 Instagram wasn't the reason we choose a French bulldog to join our sausage dog as our new baby toy, but the face which makes them a social media star also means they make a great knitted toy.
 
French Bulldogs appealed because they have such lovely faces, large bat like ears and that instantly recognisable solid stance. As dogs they are affectionate and easy going which we thought was a good mix with our more antsy sausage dog toy!
French bulldogs are such affectionate dogs that we also thought they would make a perfect baby toy which is why our new French bulldog toy is actually a baby rattle. And whats better than one dog baby rattle? Two of course, which is why we also made our popular sausage dog as a baby rattle too.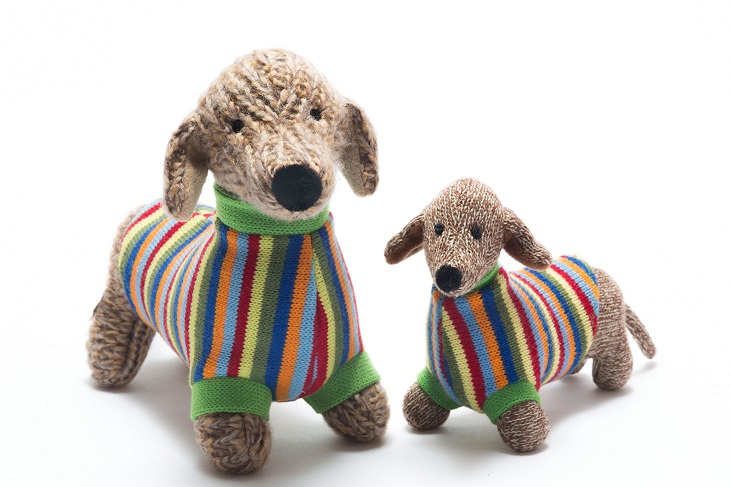 We are very proud of our dog toys but the question remains, which dog next?!
Any ideas? Please comment on our Instagram or Facebook pages.