What makes a good Secret Santa gift? It needs to be under £10, quirky and fun. If you need a cheap gift for your office Secret Santa and want to avoid giving socks or chocolate again this year our Xmas decoration are the perfect gift. We have everything from Dinosaur Xmas decorations to Robins and Astronaut Xmas decorations. 
The Secret Santa tradition was supposedly started by an American millionaire who gave anonymous gifts during Christmas. The tradition has moved on to be a great way to keep the cost of Xmas giving down in offices and family Christmases everywhere. By setting a limit to spending and allocating a gift to everyone it makes sure that no one gets left out but you don't have to spend too much to be inclusive.
Even if it is a Secret Santa gift you still want it to be a meaningful gift. This means considering who you are buying for and buying them a gift that reflects their personality. Socks and chocolate are always going to be welcome but if you are looking for a Secret Santa gift that is relevant and under £10 then our Xmas decorations are a great idea.
Nothing encapsulates the playfulness of Christmas more than Christmas decorations. The original decorations were just apples used to brighten up evergreen trees. Supposedly the first glass ornaments were made by a glassblower simply because he couldn't afford real apples. Things have changed a lot since then and now Xmas baubles come in all shapes and sizes.
Quirky and sweet our Christmas decorations are unique in that they are all knitted making them fun but unbreakable. Always helpful when you have kids, pets or just when packing them away.
Christmas decorations make great Secret Santa gifts because everyone wants decorations at Xmas!
So which of our Xmas decorations would be good for your Secret Santa?
Always popular, it's not just kids who love dinosaurs. It is said that 10% of UK adults believe dinosaurs still exist in the furthest reaches of our world and many adults still love dinosaurs, so our dinosaur Xmas decorations make the perfect Secret Santa. Make your secret Santa a roooaaring success with our T Rex Xmas decoration. Or choose from Diplodocus, Triceratops, Stegosaurus or our Pterodactyl decoration.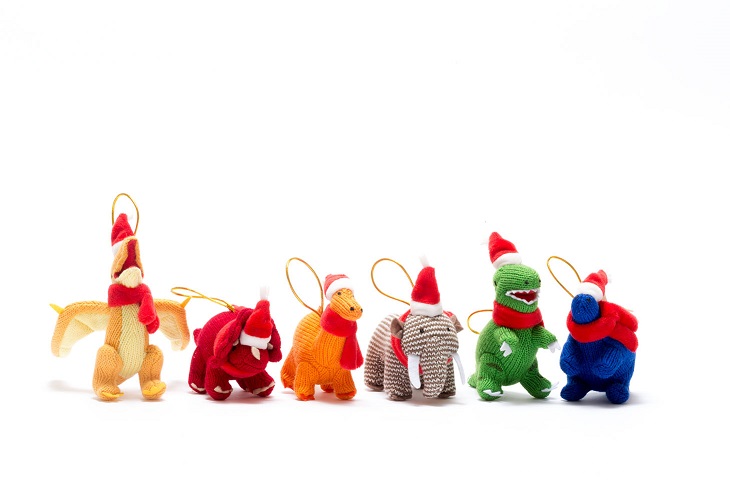 Looking for something a little sweeter? How about this gorgeous mouse or fluffy pink flamingo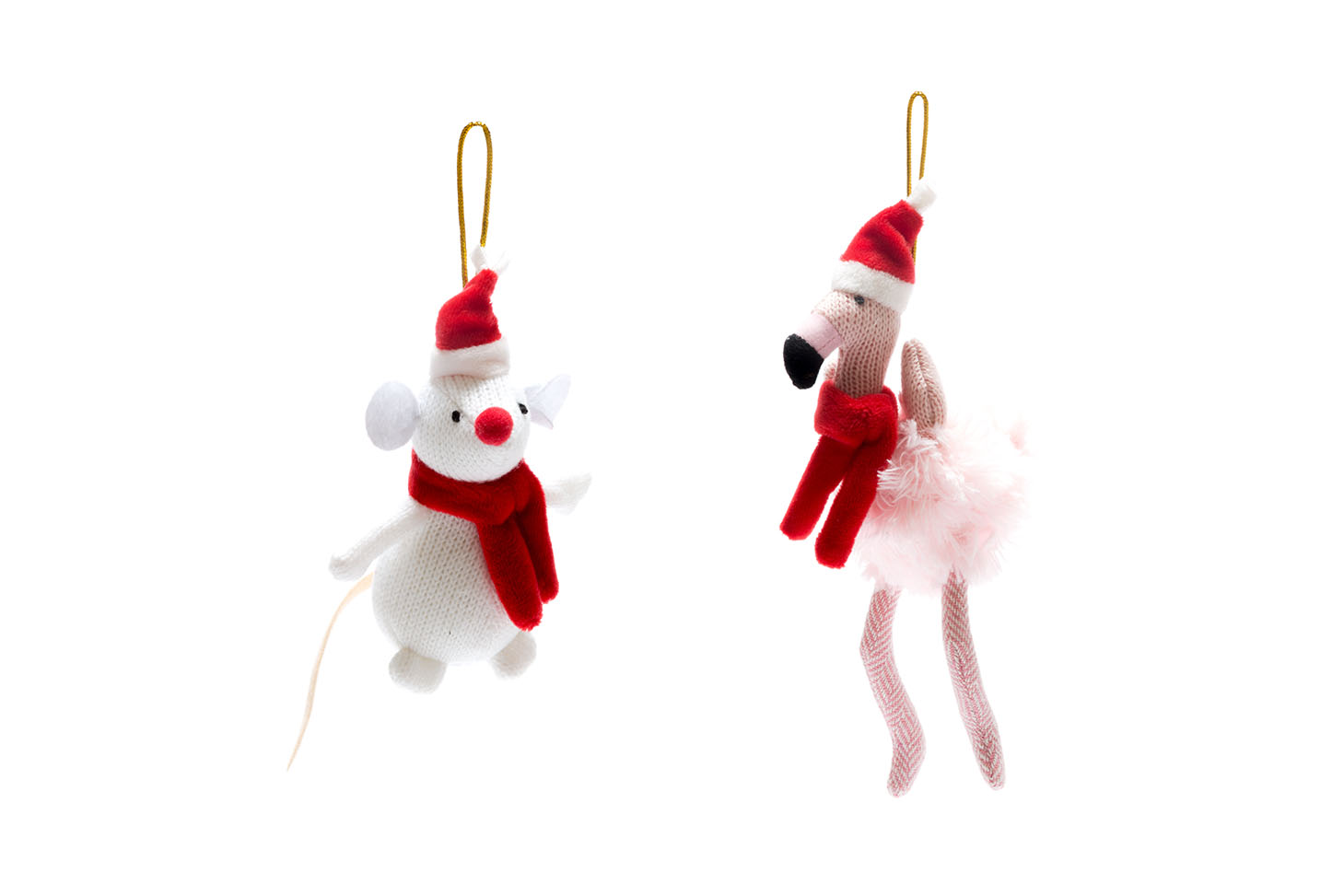 And for dog lovers among you we have a gorgeous range of sausage dogs and French bulldogs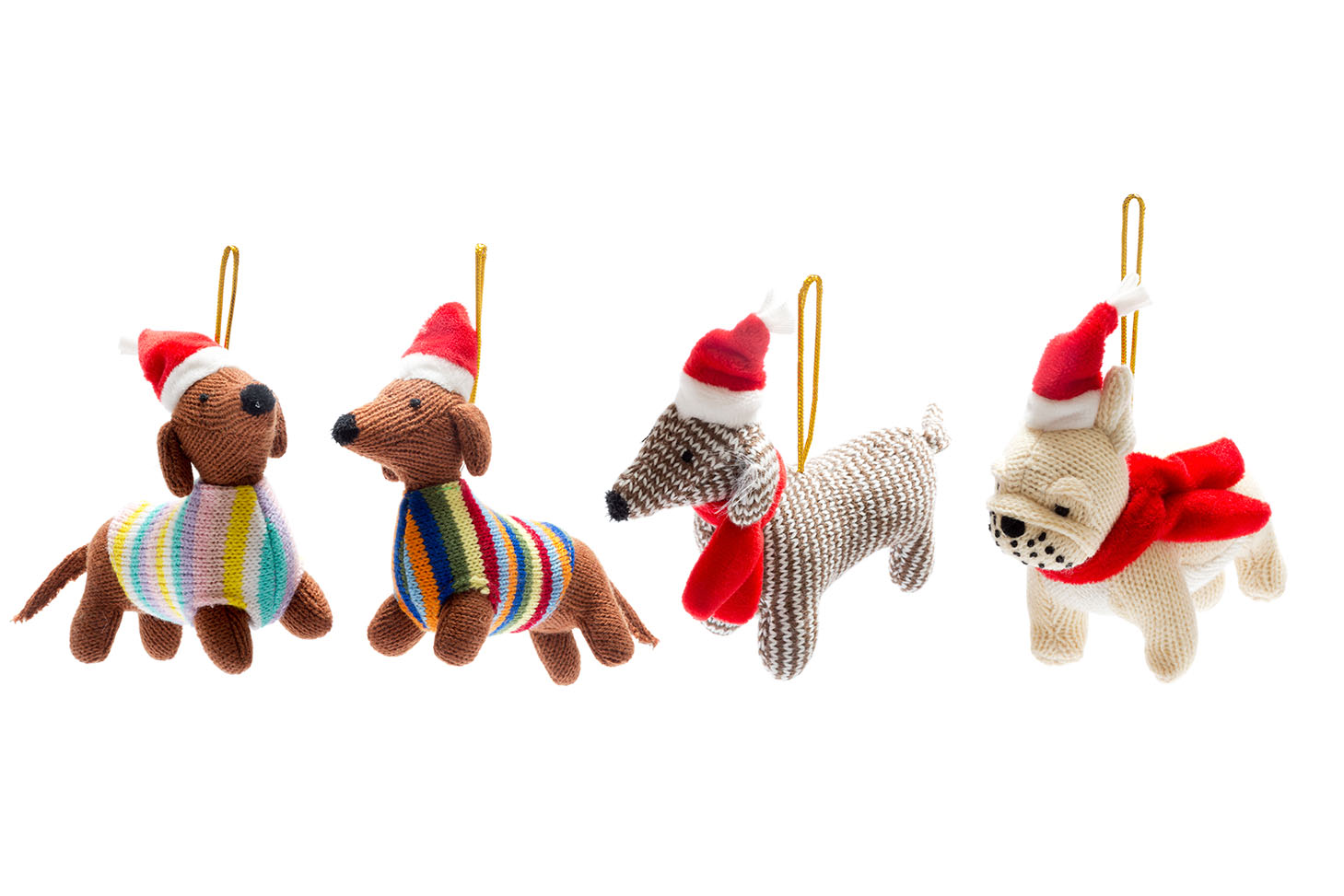 And how about If they have a bit of a wild side? Then we even have a bright stripe crocodile or shark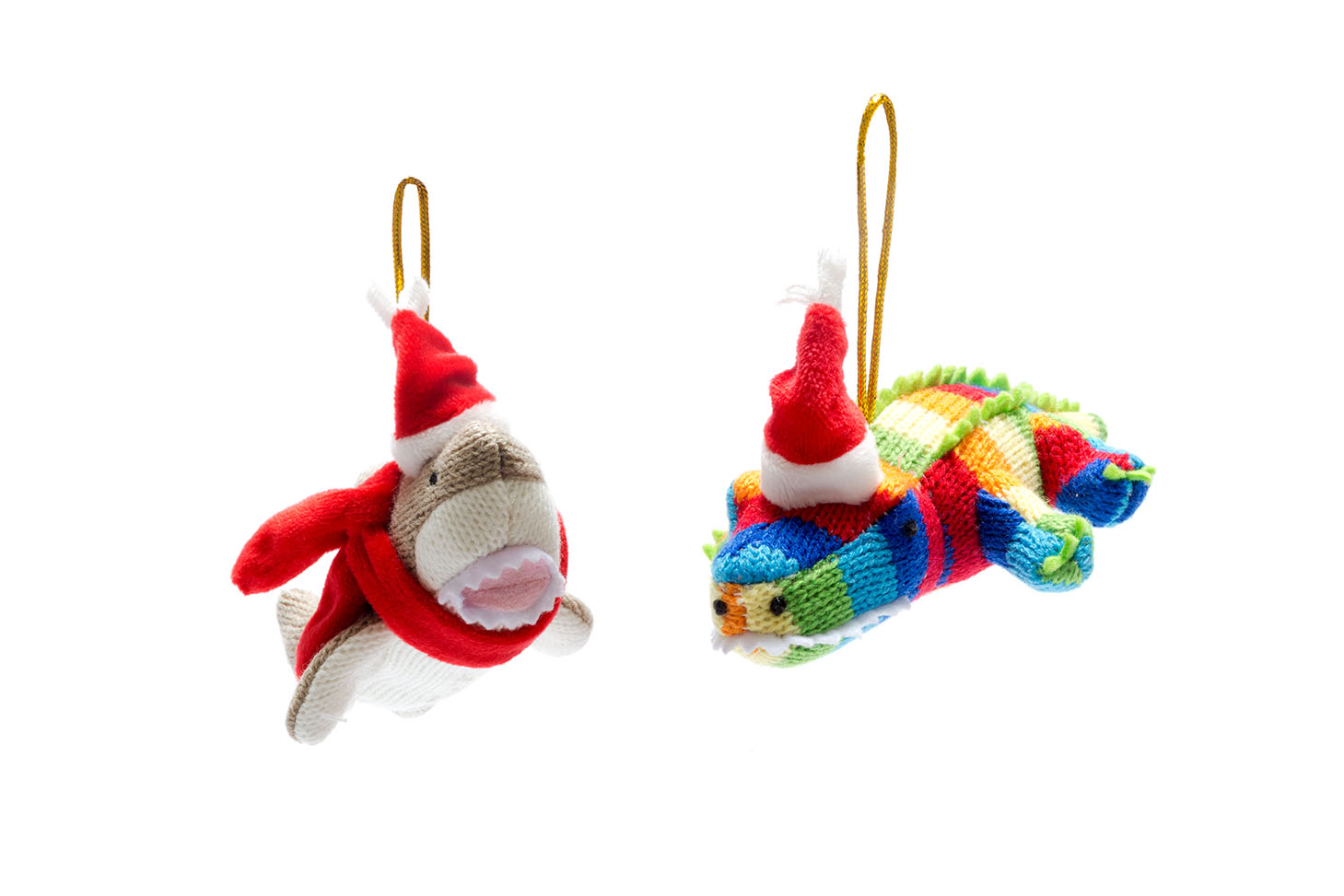 Or of course we have an astronaut. Who wouldn't want this spaceman on their tree.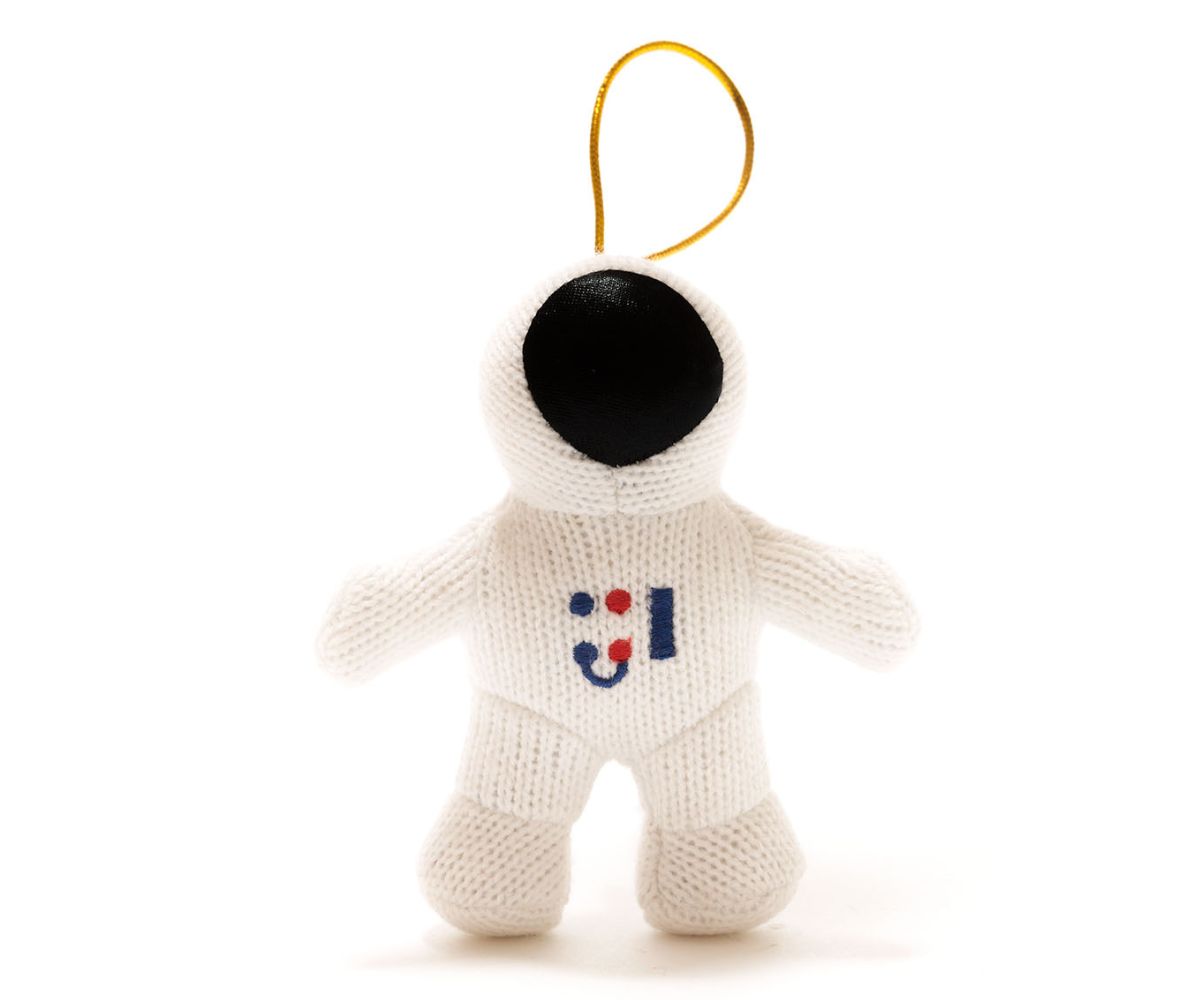 Secret Santa dilemma solved!
For these and many more Christmas decorations please see our website