There are many reasons to love the thought of the Coronation. For a start we have an added Bank Holiday, and for most of us it will be a once in a life time, and most probably a huge occasion. Are you planning a Coronation street party for the event? Will you watch the Coronation with friends and family or are you even planning to head to London to watch? We love puns almost as much as love a party so we some wonderful Coronation gifts to commemorate including the fabulous Coronation Chicken.
The Coronation of King Charles III will take place in Westminster Abbey, London on Saturday May 6th.  Buckingham Palace set the date 8 months after the death of Her Majesty Queen Elizabeth II to allow a sufficient period of mourning before the ceremony.  An additional Bank Holiday has been announced for the King's Coronation on Monday 8th May to allow the British public time to celebrate with street parties.  The plans for the much anticipated Coronation weekend have been code-named Operation Golden Orb.
On Saturday 6th May, the King and Queen Consort will arrive at Westminster Abbey in a procession that will start at Buckingham Palace.  The formal ceremony will take place in Westminster Abbey and there are expected to be approximately 2000 guests.  The Coronation is a solemn religious ceremony with pageantry and celebration and will be conducted by the Archbishop of Canterbury.  The King will be anointed with consecrated oil and will be seated in the Coronation Chair, holding the sovereign's sceptre and rod and the sovereign's orb which represents the Christian world.  King Charles is understood to want the ceremony to reflect the Monarch's role today and look to the future, whilst retaining long held traditions.
On Sunday, there will be a Coronation Concert at Windsor Castle which will be attended by the lucky members of the public who applied for tickets in the draw and will be televised for everyone to enjoy.  The Coronation Big Lunch will take place on Sunday where members of the public are encouraged to gather together with neighbours and communities, many of whom will hold Coronation Street Parties.  The Prime Minister is hosting a Coronation Big Lunch with guests including community volunteers from across the UK.
If you are hosting a Coronation Big Lunch or Coronation Street Party, you may be looking for some small gifts.  Best Years offer a range of Coronation Hanging Decorations that make wonderful table gifts - a Coronation chicken, King Dinosaur, Duchess Dinosaur and a British Bulldog resplendent in an Union Jack scarf.  If you are organising your Coronation Street Party, There is a useful website that can give advice on applying to the council for road closures to where to buy bunting and road closed signs.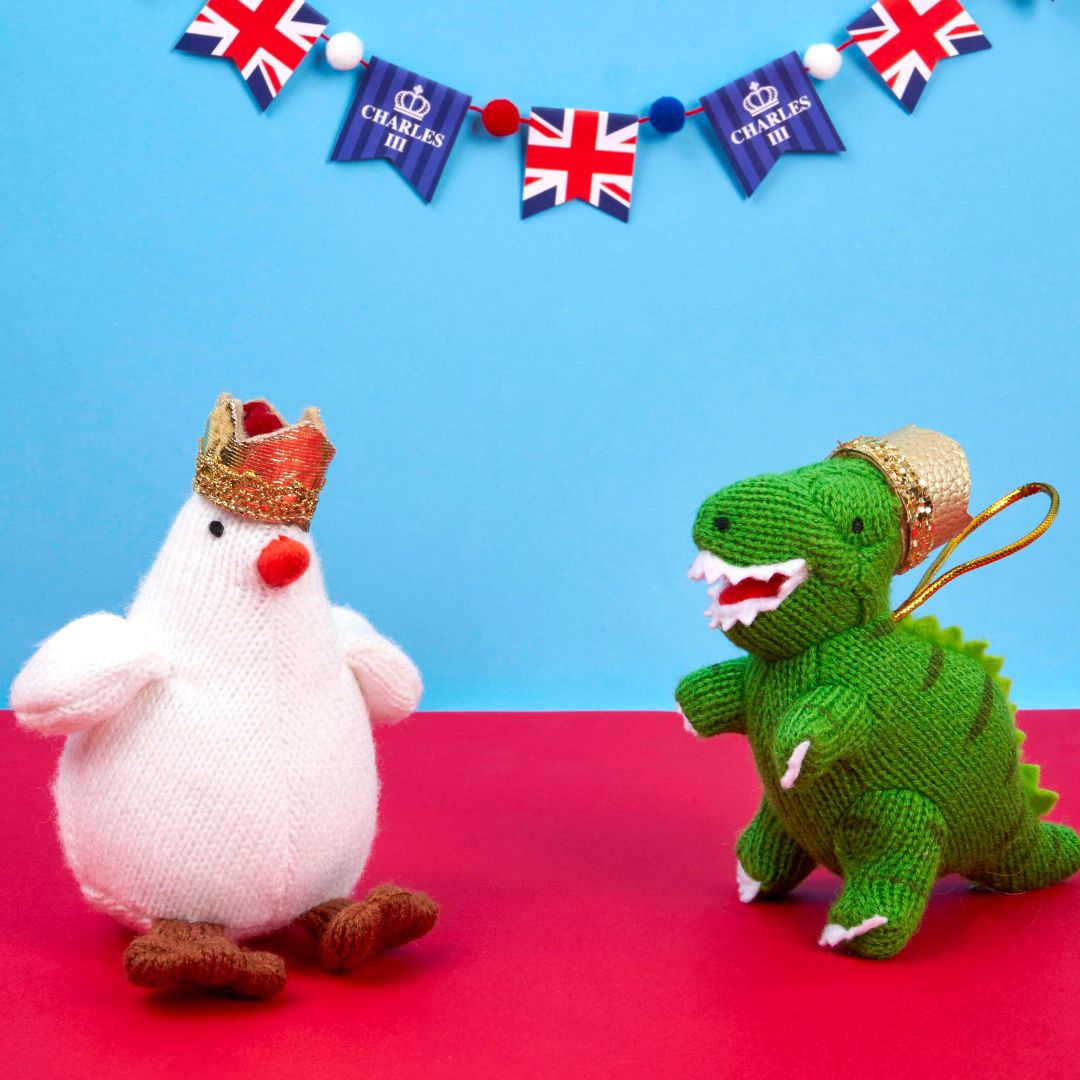 If you are making a Coronation picnic, Coronation Chicken is a must.  Coronation Chicken was invented in 1953 for Queen Elizabeth II's Coronation.  It is a curried chicken recipe that has been popular for the last 70 years.  If you are not cooking but don't want to miss out on Coronation Chicken, why not take a look at our range of Coronation Chicken soft toys and hanging decorations.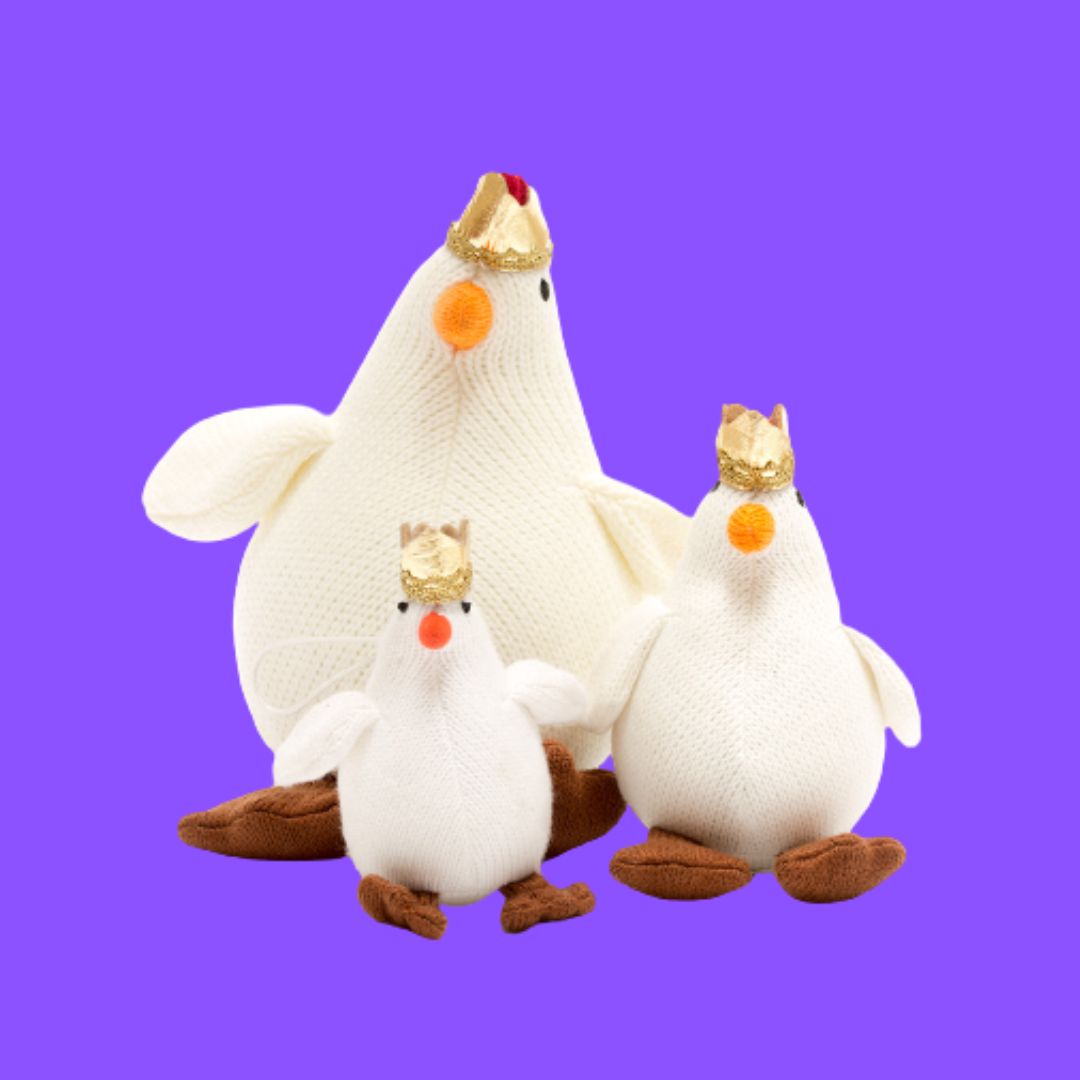 At Best Years, we love the pageantry and celebration of a Royal event and were inspired to design a range of knitted soft toys and hanging decorations to commemorate the Coronation of King Charles III.  The range includes a Coronation Chicken Toy, baby rattle and hanging decoration as well as our King T Rex Dinosaur (or should that be C Rex?!) and Dippy the Duchess Diplodocus Dinosaur both in Crowns as well as our British Bulldog and a Baby Diplodocus Dinosaur Sensory Toy.  We hope you like them as much as we do!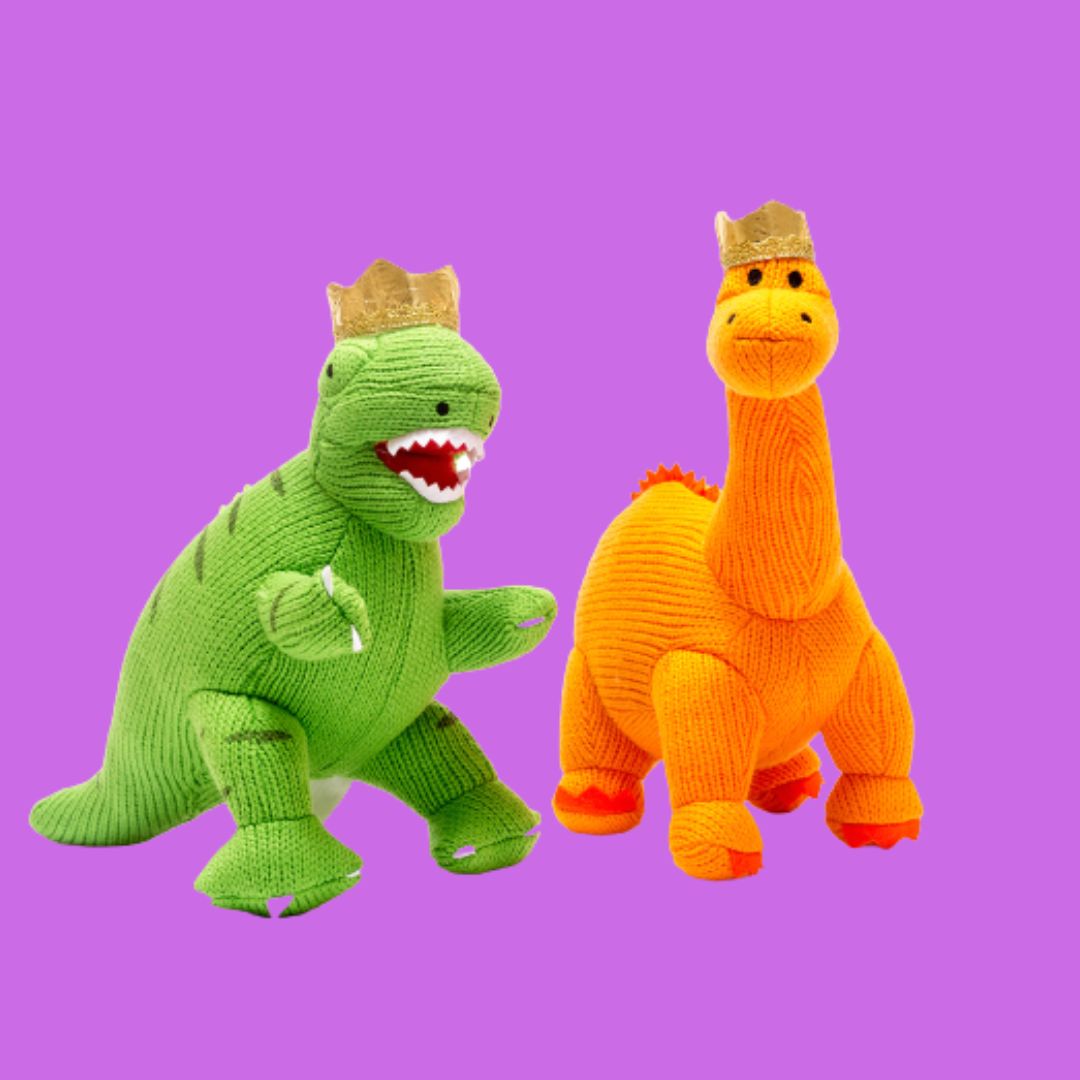 We would love to hear your thoughts.  Please join the conversation on our Facebook page and Instagram.