We love dinosaur toys and we love to make new dinosaur toys which is why we are so happy to introduce our new fair trade wooden dinosaur toys. 
Using our knitted dinosaur toys as inspiration we have developed an exclusive range of wooden dinosaur toys. Brightly coloured and friendly designs make them a great addition to our range of dinosaur toys. But why do we think that our wooden dinosaur toys are so perfect for toddlers?
Firstly our wooden dinosaurs are fair trade so the people who make them are treated well and paid fairly. Good to know that the toys your toddlers love also help other children to have better lives.
They are made from upcycled, sustainable albizia wood which is very light weight. We have made them the wooden dinosaurs the perfect size for little hands and of course we use non toxic paints.
The bright colours are great for young children who are naturally attracted to bolder colours. Colours are some of the earliest words that children learn, which is another reason why the more easily named, basic colours appeal to children.
Did you know that researchers at the University of California found that young children chose bright colors to represent positive feelings and use dark colors for negative feelings?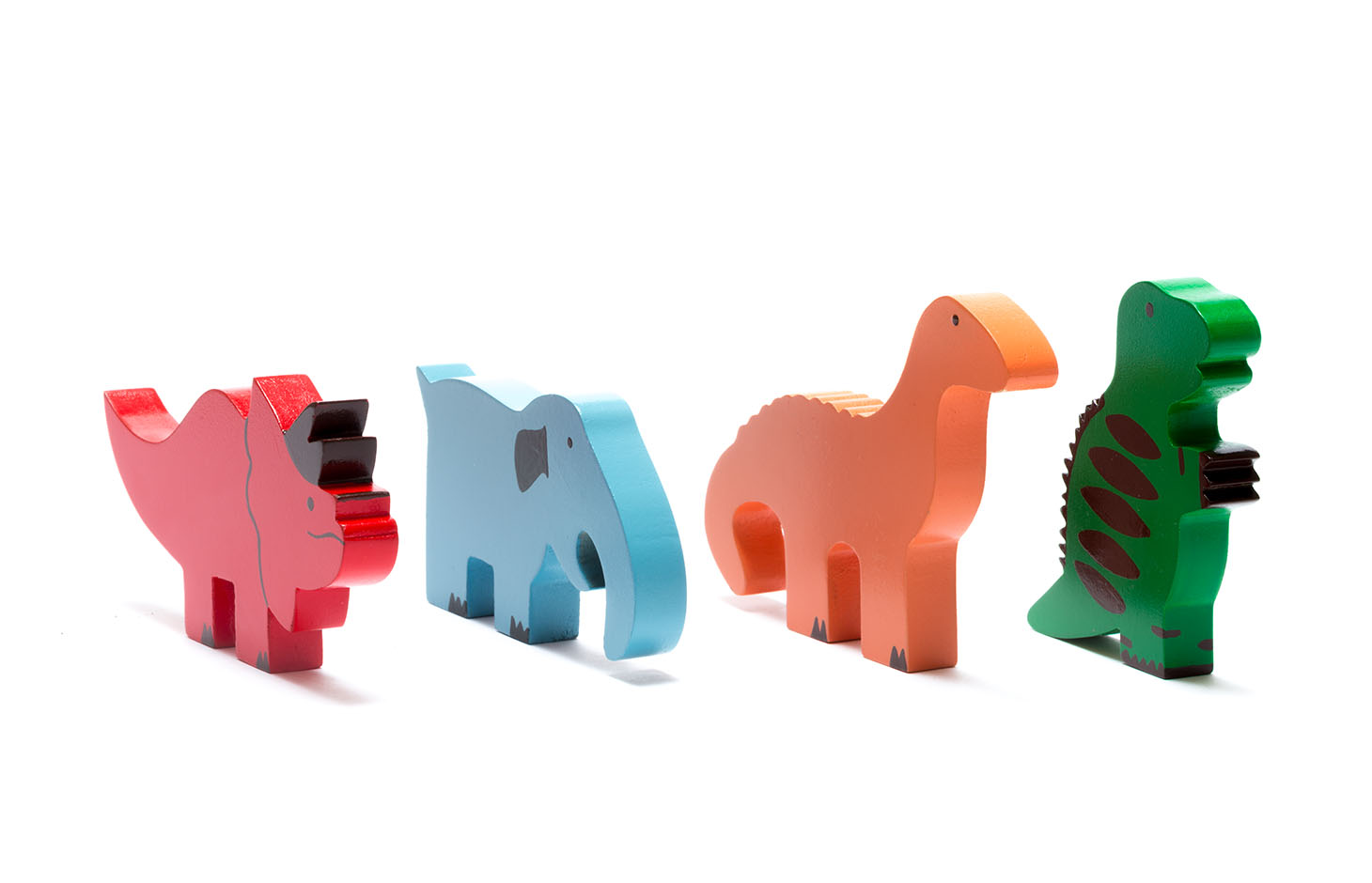 We like developing toys which encourage open play, which is particularly beneficial for children under 5 years old. Educational toys sound as if they could be great for adults but dull for children, whereas in open ended play, your child's imagination is the limit and they pick up information like colours and numbers through play.
Our wooden dinosaur toys can be stacked and balanced, or used for imaginative games, how ever your child wishes to play.
We have a range of 4 single wooden dinosaurs, a green t rex, orange diplodocus, red triceratops and then not a dinosaur but a prehistoric mammal, our blue mammoth. We also have a dinosaur play tray and even a dinosaur mobile for your nursery. So if you are looking for dinosaur toys for toddlers our wooden dinosaurs are the perfect solution.
You can see the full range here.