Why do we think that our dinosaur toys are the perfect toy for travel with toddlers? They are light weight, unbreakable and multipurpose. They can safely be played with by babies but are robust enough for toddlers.
Lets face it, travelling with toddlers takes work, and is not a light weight activity. Once you have packed everything from nappies to buggies and emergency snacks there is not much room left for toys, even dinosaur toys.
Given you are on holiday do you even need to take toys for your toddler? Even on the best of holidays there are times that your toddler will get bored, whether that is on the flight/in the car or early morning when the rest of the family is reluctant to get up to play.
Also a new toy is brilliant as distraction when boredom or sibling bickering threatens to break out! Having a bag of lightweight toys on you during days out or travel days is a great way of diverting melt downs or prolonging a mellow moment for the adults.
Which is why our dinosaur toys are perfect. They are small enough that they can be squashed in to the smallest of places, and so light weight they will not make any impact on your luggage allowance.
We also have a wide selection of dinosaur toys to chose from so you can take a variety of dinosaurs to keep the momentum up.

A toddler toy that is also suitable for your baby or older child means that you can cut down the amount of toys you have to take. Our dinosaur soft toys have no small parts and are tested to be suitable from birth so perfect for your baby but they are also great for play between toddlers and older dinosaur mad siblings.
Versatile toys are also an added bonus for toddler travel. Our dinosaur soft toys are robust enough for even the most energetic of play, but then they are soft enough for cuddles and toddler naps. They can be used for imaginative play and for playing catch.
We don't just have dinosaur soft toys we also have natural rubber dinosaur toys. They have an added advantage of having no hole in them so if you are going on a holiday with pool or sea then they are great as swimming toys and won't take on water in the process.

And we also have a set of four light weight wooden dinosaur toys which can be stacked, balanced and played with by kids of all ages.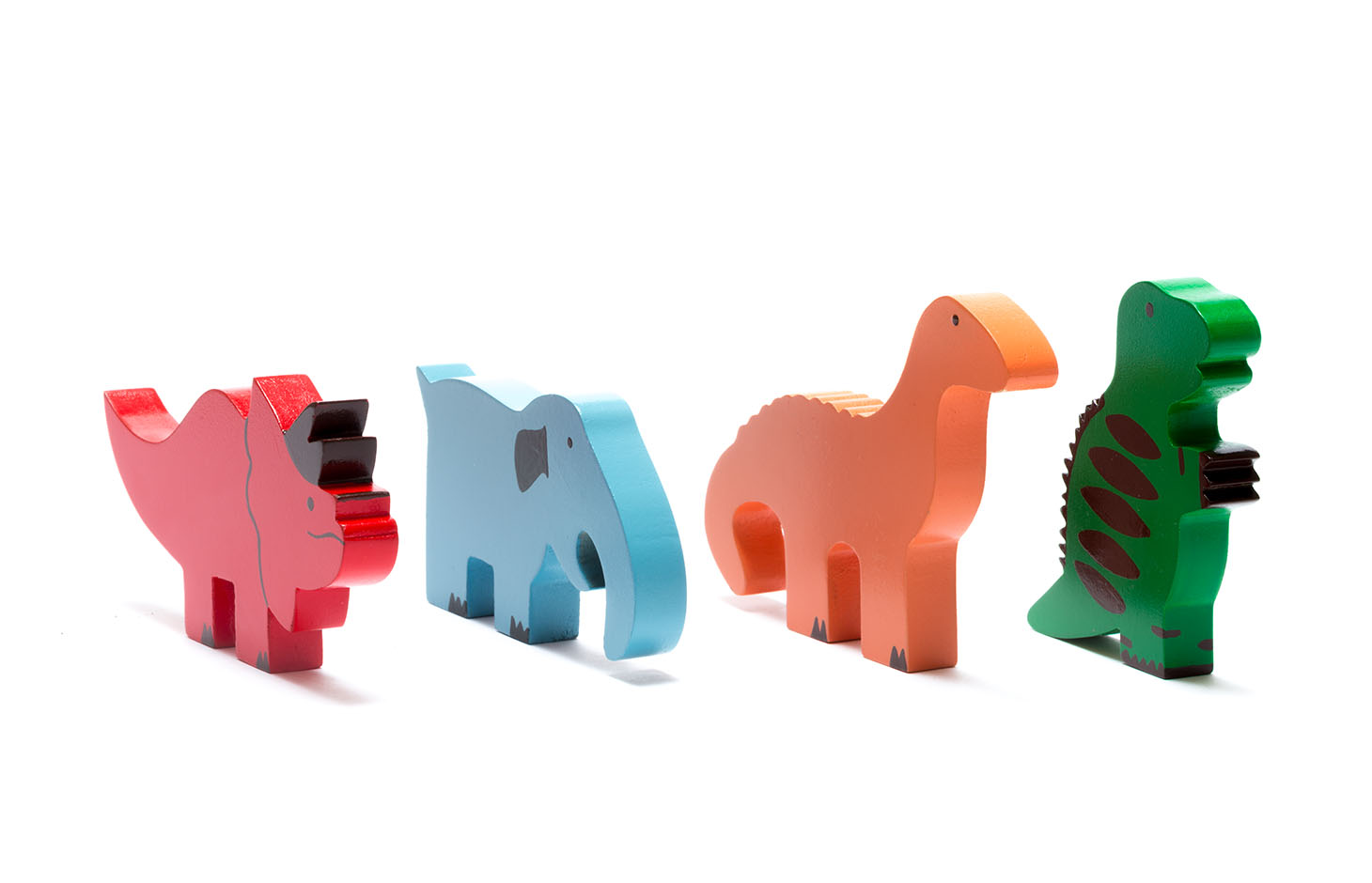 Finally our dinosaur soft toys are machine washable so after being doused in sun tan lotion, sand and swimming pool water you can simply  pop them in the washing machine once you are home!