The Easter Bunny
Gaynor Humphrey
Did you know that the Easter Bunny actually started as the Easter Hare? And that the word Easter comes from a Pagan Goddess?
The word Easter is believed to come from the Church's long standing ability to assimilate pagan stories and rituals in to their own calendar and stories. Easter is believed to come from Eostre who was a pagan goddess way back in Saxon times. She was associated with dawn and light and was seen as the bringer of spring after the dark of winter.
Obviously this feeling of light chasing away dark fits very well in to the story of the crucifixion and resurrection and so the Eostre became Easter.
Its not hard to see how Easter, falling at the very end of winter became associated with bunnies and lambs as they are a visible (and very cute!) sign that spring has arrived.
The Easter Bunny  was a bit like a cuter (and hairier!) version of Santa Claus bringing coloured eggs and sweets to good children. If the children were good the Hare would lay eggs for them.
The reason for chocolate eggs comes from a very different angle. It is said that Mary Magdalene brought boiled eggs to the tomb of Jesus to feed the other mourners. From there came the idea of painting eggs to celebrate Easter and this then evolved to the chocolate eggs we give each other today.

Nowadays approx 80 million Easter Eggs are sold in the UK every year and it is the Easter Bunny who brings them.
As a soft toy manufacturer you would expect us to recommend a soft toy bunny rather than more chocolate and that's because we think we have a very fine selection of bunny soft toys for children of all ages. For baby gifts we have the organic white bunny rattles.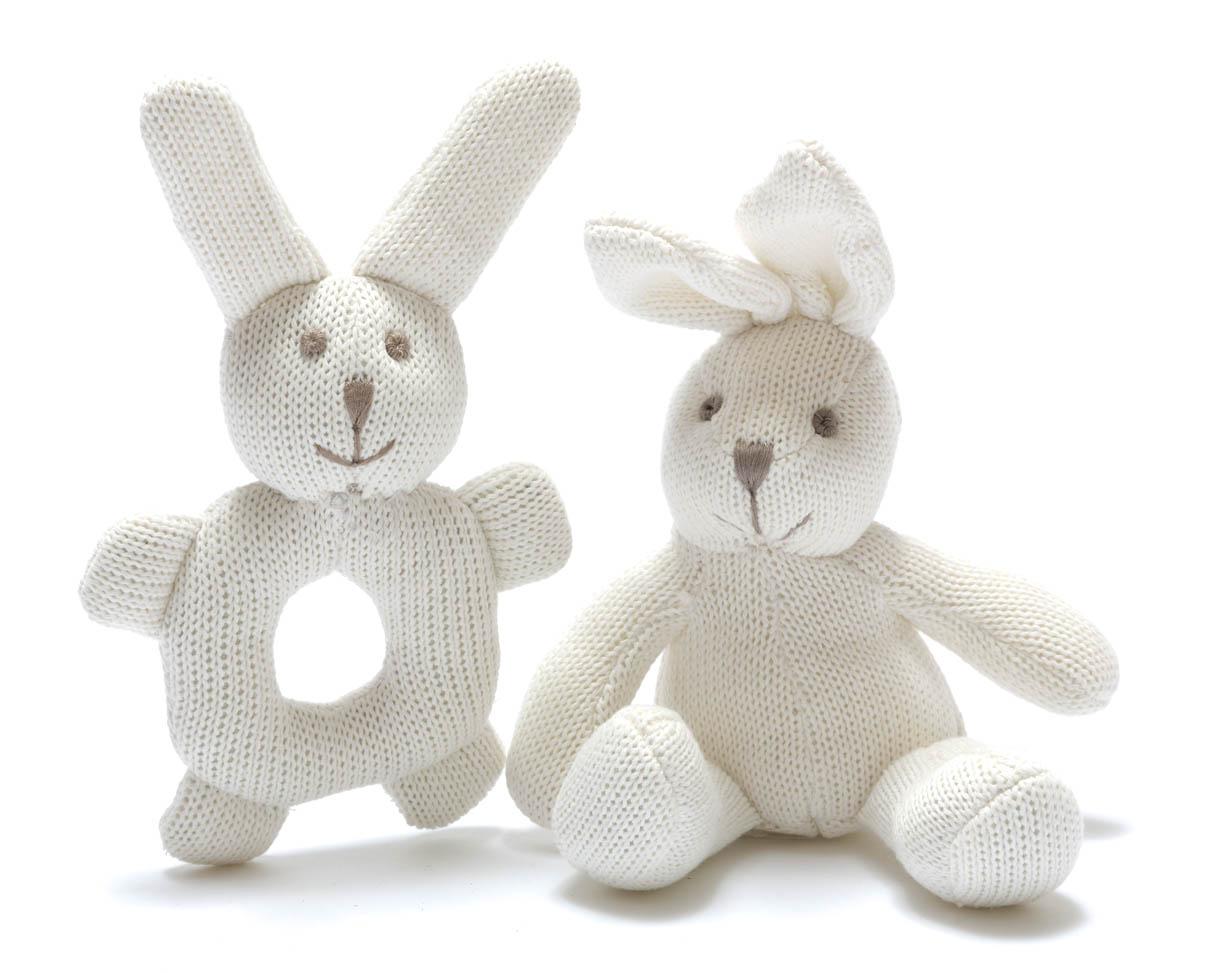 Or how about one of Fair Trade Organic Scrappy Bunny Baby Comforters?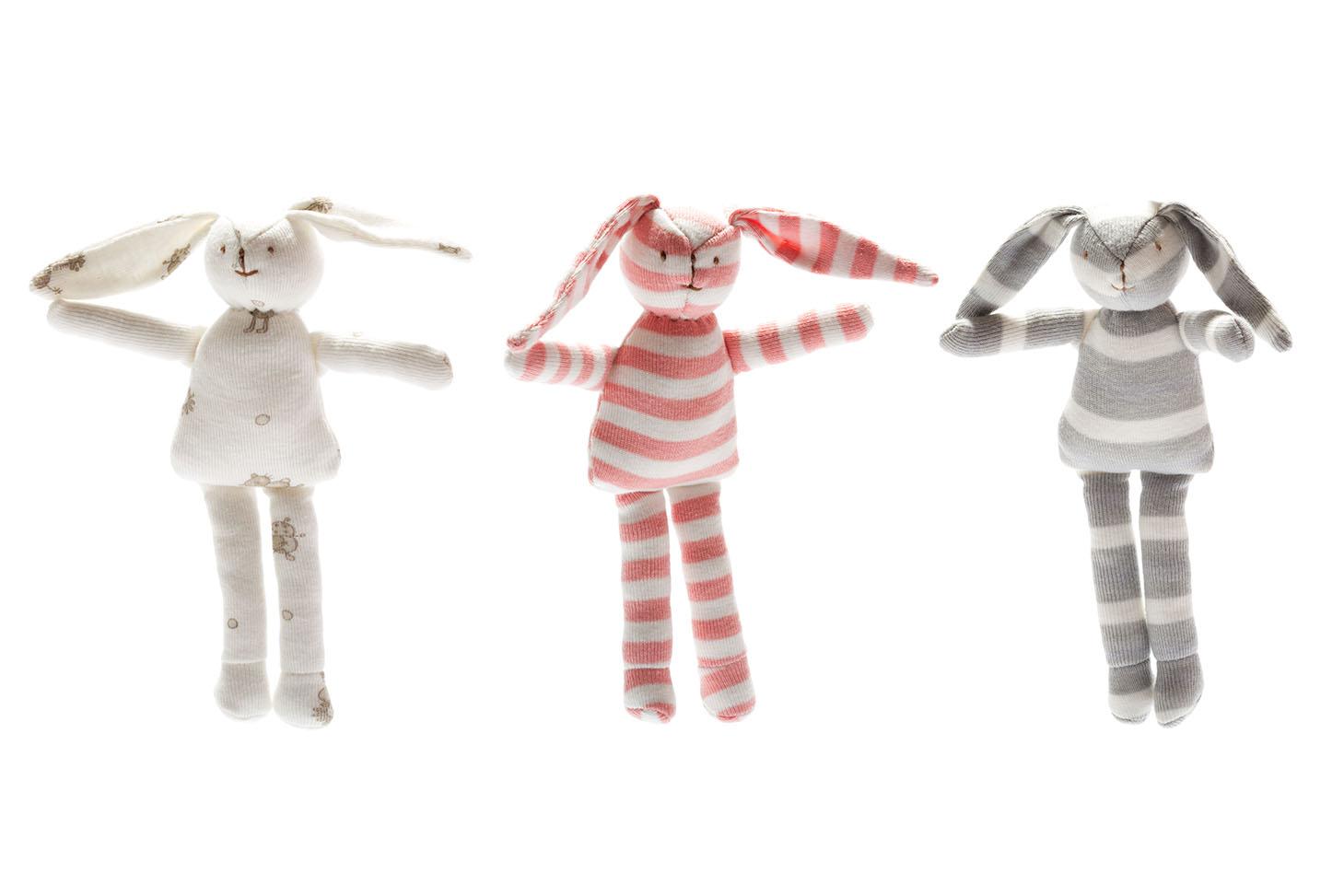 And for older babies we have the gorgeous handmade, fair trade stripe bunny soft toys.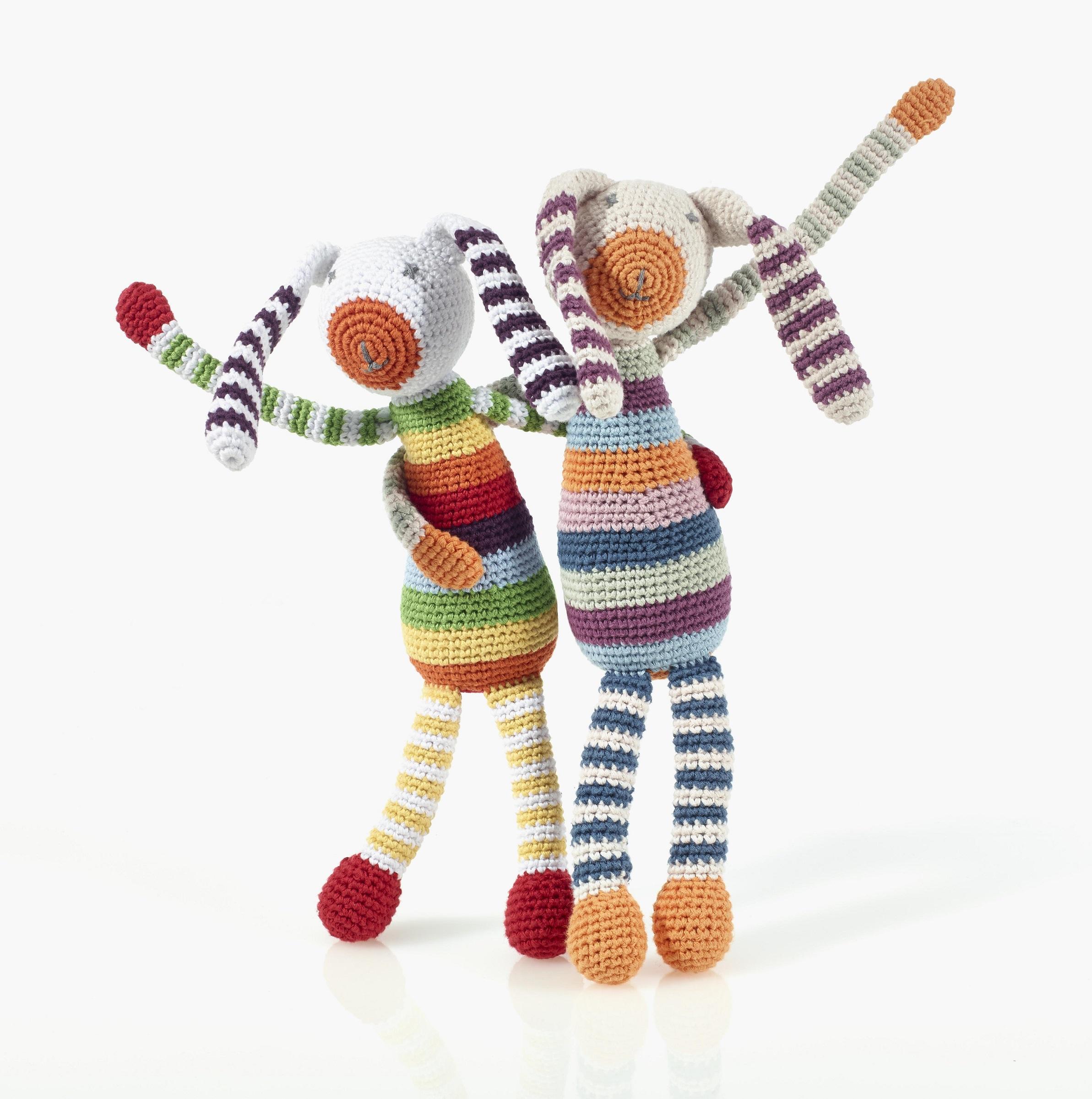 And if you are torn between an egg and a bunny how about one of these?  We only have the blue one available but the good news is that it is on Sale. 
If you are interested in any of our bunnies please This email address is being protected from spambots. You need JavaScript enabled to view it.!