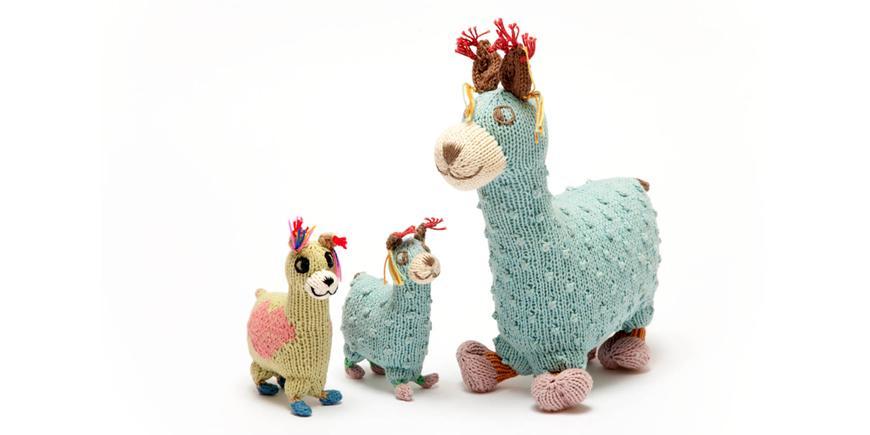 Peruvian Llamas
Gaynor Humphrey
Best Years are always looking for new fair trade organisations to work with. We spend a fair bit of time on the internet trying to track down potential new suppliers and it was on one of these searches that we found our new knitted llamas.
They are made by a small group of women in Peru - These women have incredible abilities to knit but previously were unable to channel their talent in a marketable way. In order to make a living they took on poorly paid jobs which inevitably meant they were never able to escape the cycle of poverty. They live in Huancavelica which is among the poorest areas of Peru
 They were approached by an umbrella fair trade organisation in Peru, which is a member of the IFAT, the global network of Fair Trade Organisations, who aim to harness the creativity and talent of women in poorer areas and enable them to actually make a good living from it. They seek out the gifted artisans in the poorer areas of Peru and offer them practical help to create a sustainable and profitable living. Mostly this takes the form of helping them to find customers such as ourselves. The aim is for each group to have $100,000 of export sales.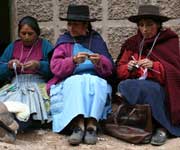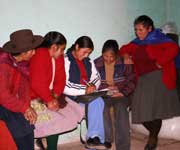 Working with this organisations has taken time and a lot patience. It is difficult to explain to an artisan in Peru what EN71 and CE are and why we have to have sew in labels, but it is also important if we are to continue to buy from them that certain processes are adhered to.
It has also been worth it because the Llamas they sell are gorgeous!