Are you looking for inspiration for Xmas gifts? I don't know about you but every year there are always people who I struggle to buy for so here's our suggestions for some of those gift dilemmas.
 I think there is an assumption that children are easy to buy for but unless you are buying for your own child, you generally have no idea of what they already have or what they really like.  To try and help you through this process, we at Best Years have come up with some suggestions for some of your dilemmas.  If we have not covered your relative in this list, please do get in touch and we will see what ideas we can come up with.  All the following suggestions are available from Best Years
For your Loud Two Year Old Nephew

Given that he is more than capable of making enough noise on his own without the help of more noisy toys how about one of our Pebble crochet dolls?  Our swashbuckling pirate is always popular with his stripy top and black eye patch.  Eye catching yet friendly and certainly one of the most friendly pirates we have come across. Or we have a medieval knight and a cowboy. They are all hand crochet, fair trade and suitable from birth and will be popular with kids and their parents on Christmas Day.  They are also machine washable another thing every parent will appreciate.  RRP £27.00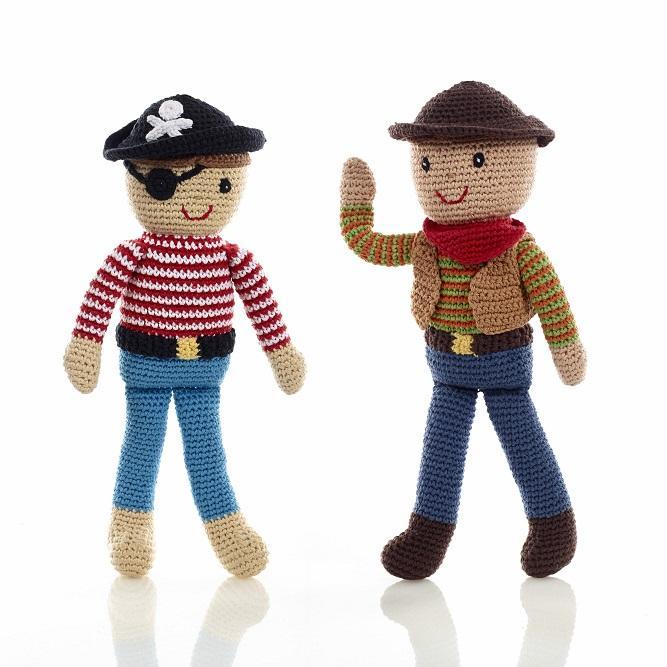 For the Budding Paleontologist
Children are generally fascinated by fossils and dinosaurs but there are only so many plastic dinosaur models any home can take.  How about a knitted dinosaur toy instead?  We have a range of dinosaur toys starting with dinosaur rattles at £10.99 and dinosaur toys from £16.99.  You can chose from a T Rex dinosaur toy, Diplodocus, Triceratops, Stegosaurus dinosaur toy or even a Dimetron.  Our dinosaur toys are knitted in vibrant colours and we even have a stripy T Rex.  You are sure to find the perfect gift for your budding Paleontologist.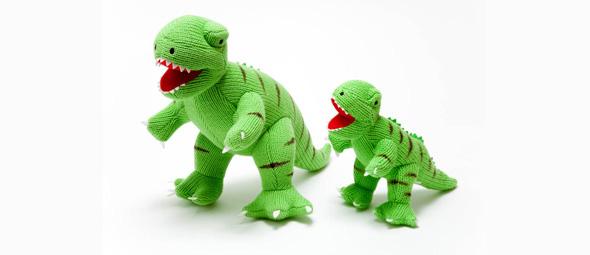 For the Expectant Couple 
If you want to buy gift for a couple who are expecting a new baby around Christmas time, how about one of our crochet Granny Square Baby Blankets.  These come in a range of colours from more muted tones to brightly coloured blankets.  Handmade and fair trade, these are just like the blankets that Granny used to make and they are sure to become a family heirloom, to be passed down the generations.  RRP £45 - £50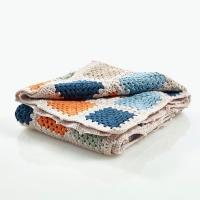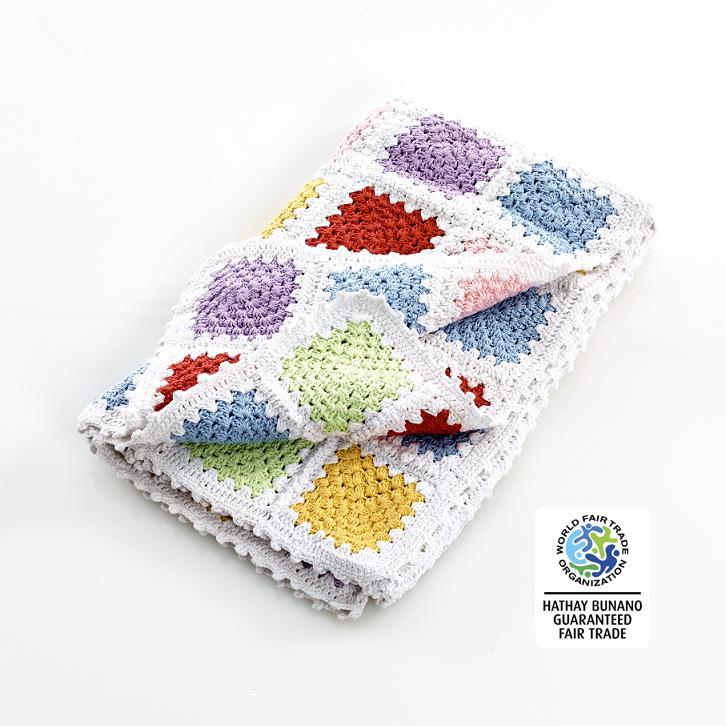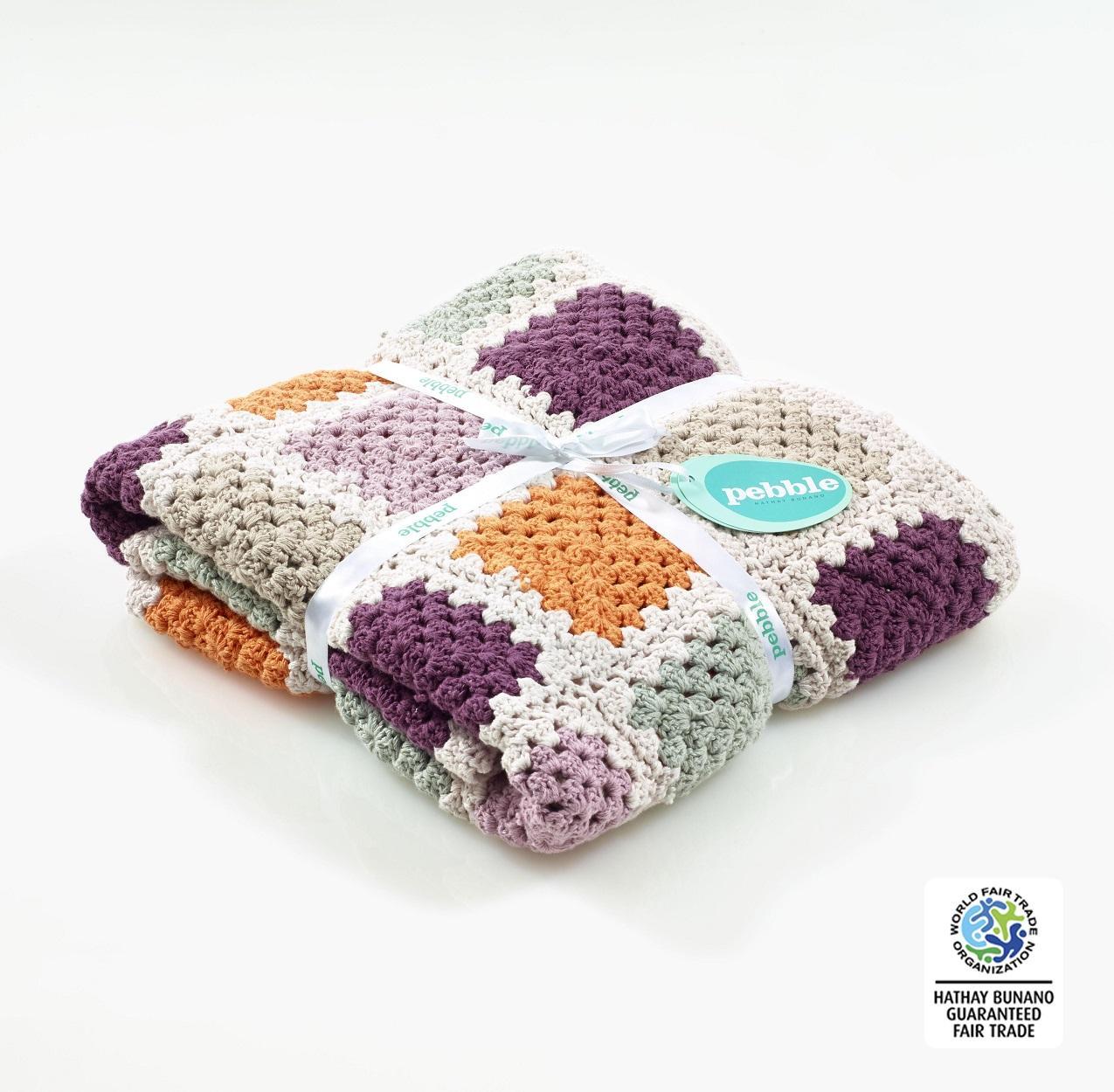 For Baby's First Christmas
If there is a new baby in the house, it is a time of celebration and great joy but often the parents have already bought everything the baby needs and are then overwhelmed with presents.  What do you then buy a few weeks later for Baby's first Christmas?  They are too young for toys and probably have all the clothes they need, so how about marking that first Christmas with a Rudolph Baby Rattle or a Snowman Rattle or another of our Christmas rattle range.  Our range includes a gingerbread man, a ballerina, a nutcracker and Santa (update - sold out for Xmas 2017).  All of the rattles make a soft, soothing sound and are fair trade and hand crocheted.  They are suitable from birth and machine washable.  RRP £12.50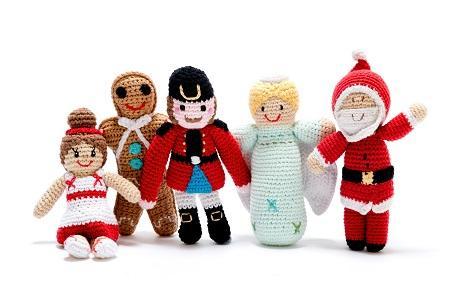 For Your Granddaughter
If you want to give your granddaughter something special this year that she will treasure, how about our knitted swan toy or our fluffy pink flamingo toy?  Swans have been hitting the fashion catwalks this year and the trend for flamingos has certainly not died down.  Our knitted swan toy looks suitable regal with her white knitted body and a pink tweed beak.  Or if you prefer a fluffier bird, our pretty pink Flamingo toy has a fluffy body,  pink tweed legs and tactile knitted wings.  Perfect for pretend play and imaginative games and an ideal now BFF for your grand daughter?  Swan Toy RRP £19.99  Flamingo Toy RRP £19.99