We have loved Bangladesh since we first visited Pebble in 2010 so we were very happy to help fund preschools for the children of Pebble workers.
Pebble is our fair trade brand of toys which includes the hugely popular octopus rattles and Humpty Dumpty. It is a fair trade collective which creates flexible and fairly paid jobs in rural Bangladesh.
There is a huge variety of women who work for Pebble. Some are married with children, others still young and a few who are older. However when we visit the Pebble centres and ask the ladies what they will do with the money they earn the answer is always the same. They want something more for their children/grandchildren and this always starts with education.
This is particularly so with girls. Like most people Bangladesh parents want the very best for their children but a fear of poverty means that 29% of girls are still married before their 15th birthday. This is done both to secure economic and social security for their girls but also because the price of dowries increases with age. If nothing else a well educated girl is more valuable which offsets this increase. Studies have found that educated girls delay marriage and having children, and the presence of educated girls in the family even decreases the amount of domestic violence. In the struggle to improve the life of women in Bangladesh education is key and the Pebble ladies know this as much as anyone.
Back on 8th December 2014, I wrote a blog showing you the opening of a new preschool in the Sundarbans, funded by the customers of our UK distributor, Best Years Ltd. Liz and Gaynor were visiting Bangladesh from the UK and took the opportunity to open the school themselves while visiting the Hathay Bunano centres in that area.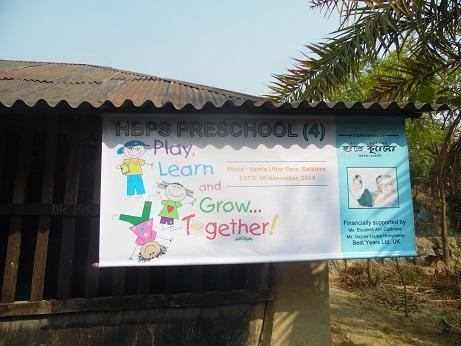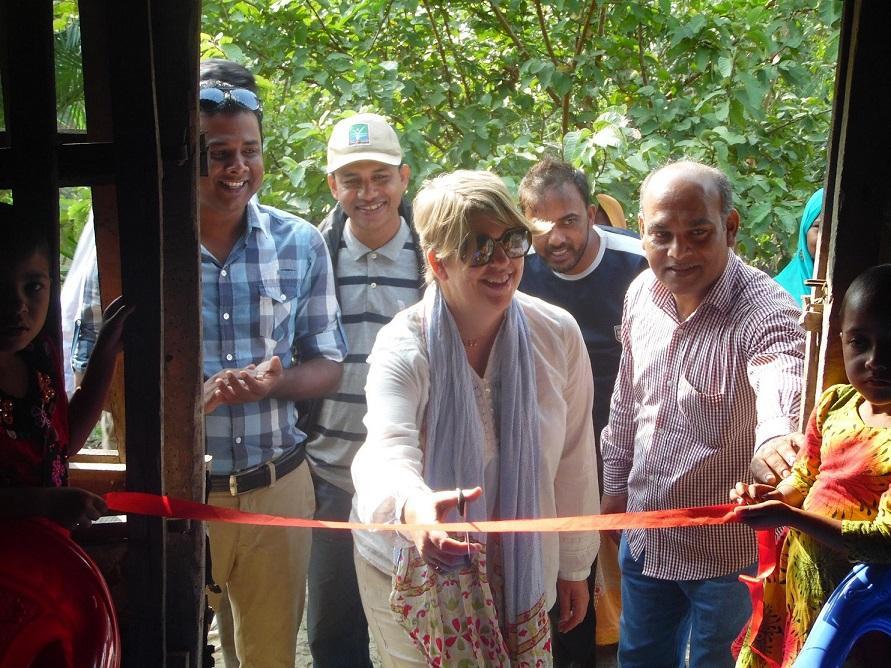 Two months since opening the preschool is now really thriving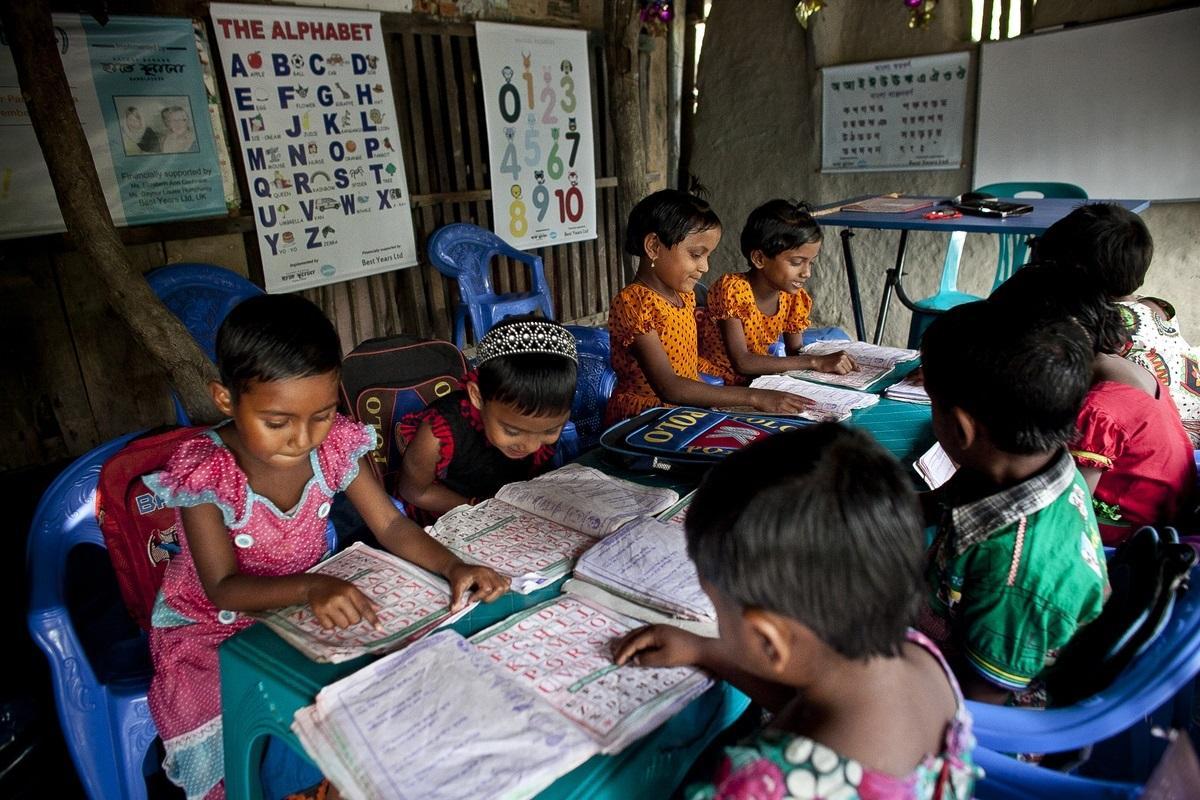 The concept of a preschool was entirely new to the people of this area. Traditionally in Bangladesh children do not go to school until they are 6 years and children who are younger tend to just run around the village unsupervised. Whilst the thought that little ones can be completely free to run around is nice on the one hand, on the other hand, drowning is the single biggest killer of under 5s in Bangladesh. It's a statistic that surprises many. Most people imagine that dysentery or diseases which cause dehydration, like Cholera or Typhoid, would be the biggest killers but they are not. Bangladesh is a delta region and as well as 3 huge rivers running their way through it to the Bay of Bengal there are many thousands of smaller rivers and tributaries, as well as lakes and ponds where fish are cultivated. When you drive around the countryside in Bangladesh in the dry season, it looks almost like the whole country is a river bed and of course, during the monsoon, much of it is flooded.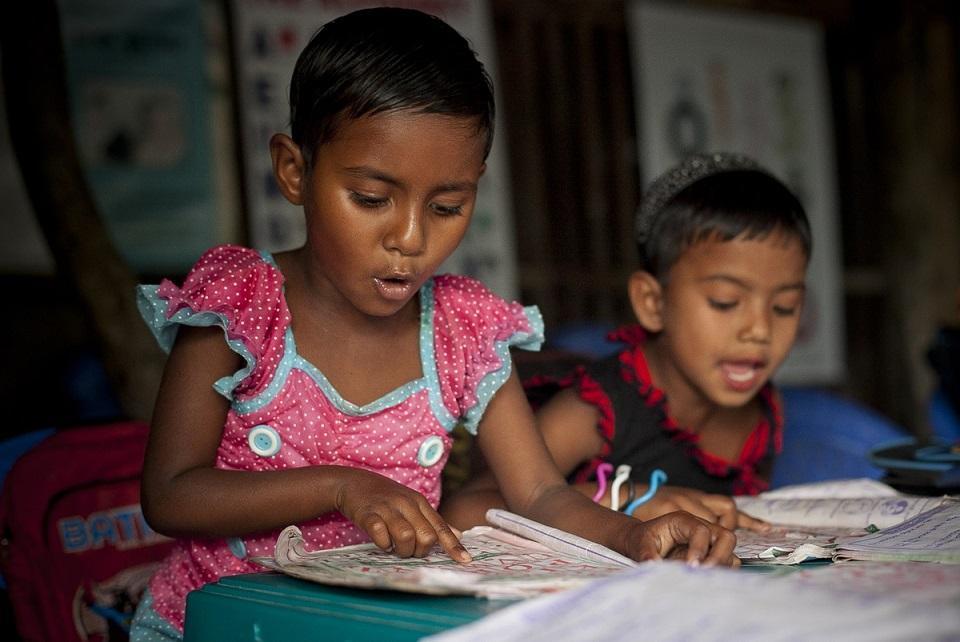 So creating preschools alongside our rural production centres is not just about educating children and giving them a good start and a better chance of getting into school at 6 years, it is also about keeping them safe while their mummies are working.
The schools are not what we would expect to see in the UK, or perhaps they are more reflective of how schools were once. The building would perhaps once have been a house, or even a storage area. There are no ipads or electronic learning devises but there are posters and books. More importantly there is a teacher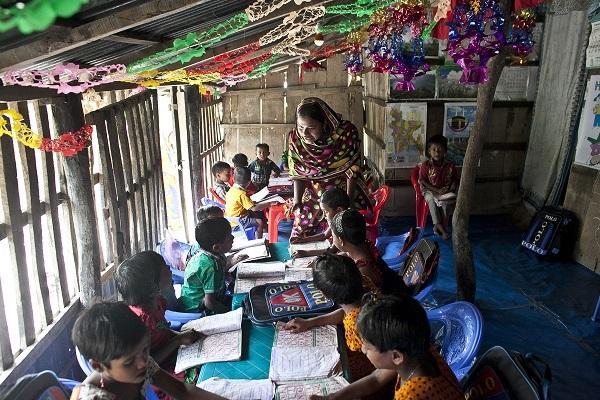 The children learn in Bangla but they also start to learn English letters and words. All the computers in Bangladesh are in English which means that the important jobs in government and IT companies require a level of knowledge of English. Starting to learn at 6 years old will give these kids a huge advantage as they get older.
January 2019
We have just come back from Bangladesh where, with the help of Pebble toys and using profits from our Dinosaur Toys, we have opened our 3rd school.
Its always an amazing experience to open a school but what was particularly exciting this time was that the teacher was a local girl who is doing a political science degree in a nearby university. She was smart, enthusiastic and going places. A great role model for these young kids and you could almost feel the optimism for the future.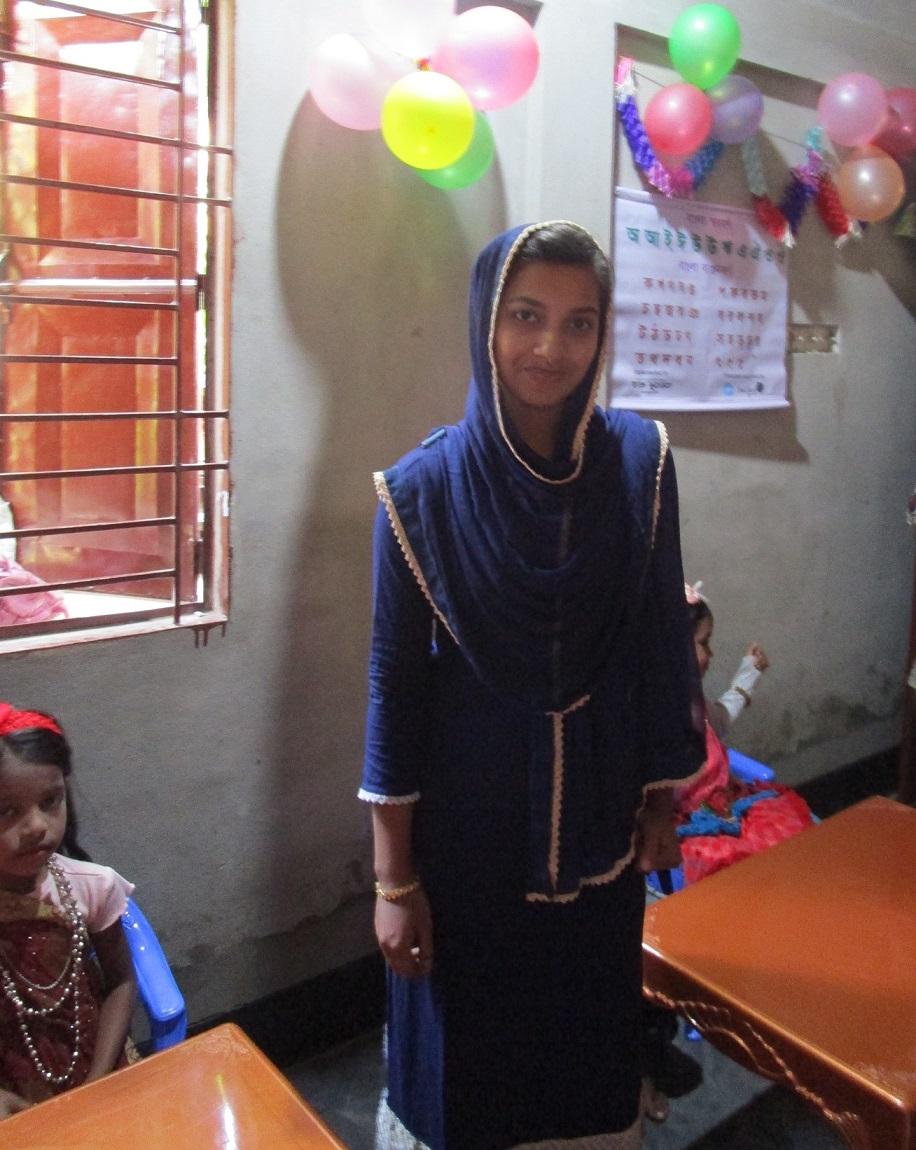 For more information and images of these schools please This email address is being protected from spambots. You need JavaScript enabled to view it.