Are you already looking for Christmas gift ideas? Or is that something you'd much rather leave until December?
A quick survey of the Best Year's office reveals that not one of us have started our Xmas shopping yet, and in fact most people I asked looked at me as if I was mad. So I was surprised to see that it has been estimated that 9% of the UK start their Xmas shopping in July, and that almost 30% of us will have started by the end of September.
Thoughts about Xmas shopping are kicked off in July with the traditional "Top 10 Toys for Xmas" announcements by retailers as diverse as Argos and Hamleys. For me, these Top Ten Toys are just an irritation. July is when I sort out my summer holidays so Christmas shopping is far from my thoughts! However the same survey said that the cost of Xmas presents has been estimated at between £500 - £700 so looking for Christmas Gift Ideas early might not be such a bad idea.
Where is all this money spent?  Most of our money is spent on teenagers and kids aged 5-16 yrs olds, and most families spend £100 - £300 on each child which is fair chunk of the total budget. No wonder then that some people spread the cost.
If you are thinking of starting your Christmas shopping early then here are our top Christmas gift ideas for baby toys.
1. Baby Toys and Baby Gifts
Young babies are obviously not very aware of Christmas and Christmas gifts so why not give them something both luxurious and practical, and something they will need in the cold months following Christmas like one of our handmade and fair trade blankets. We have handmade blankets in a range of colours from cool pastel pinks to bright pinks but my favourite is this gorgeous stripe blanket.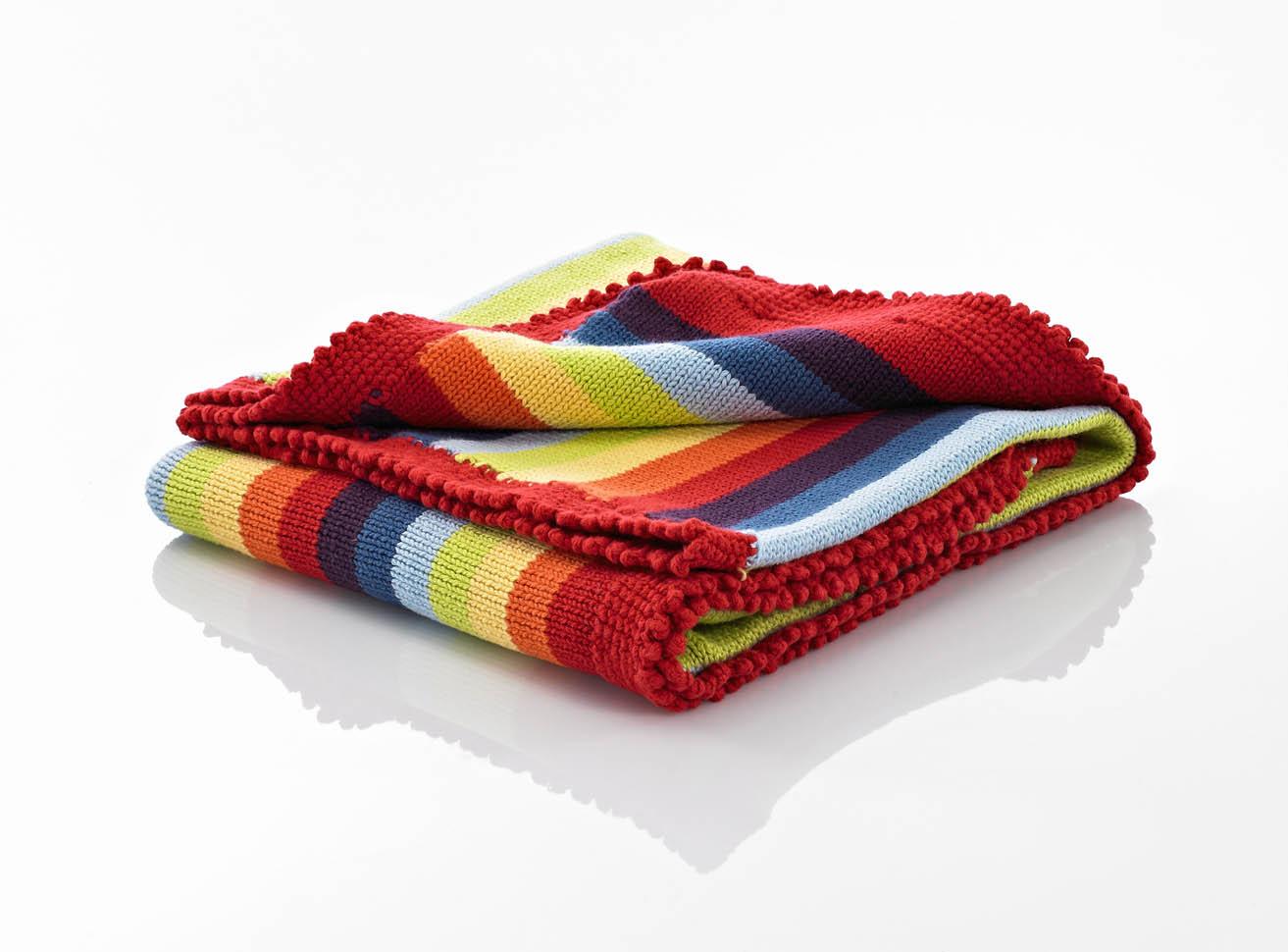 2. Toddlers and pre-school kids will love our Dinosaur toys. Whether its a T Rex dniosaur toy or the friendly Diplodocus we have a dinosaur toy for everyone. Some of our dinosaur toys have rattles so are great for younger children and babies, but we go all the way up to large Dinosaur toys which would be a great Xmas gift for most kids.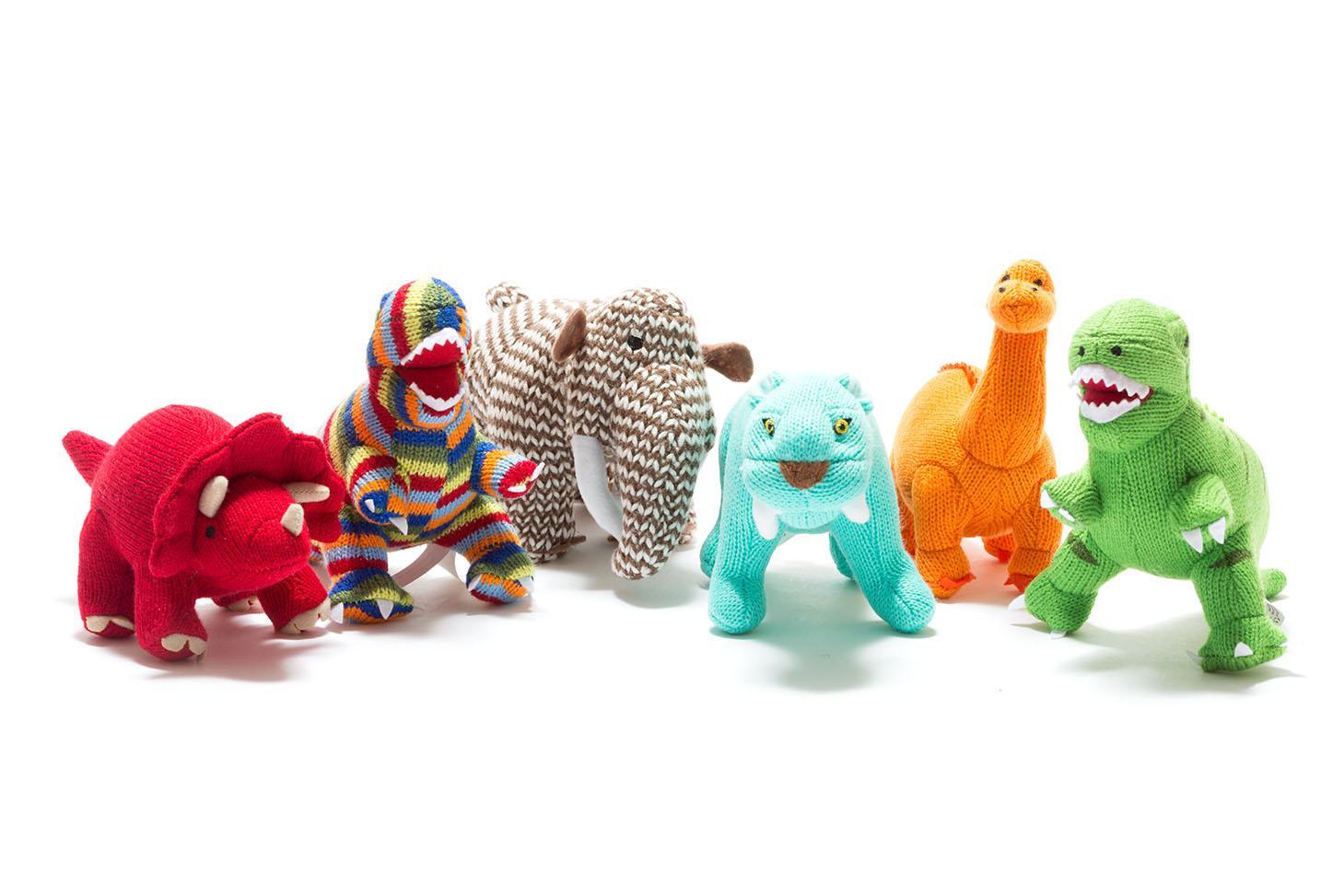 3. For those children who love their cuddly toys how about a sausage dog? Great for cuddles, but doesn't need walking!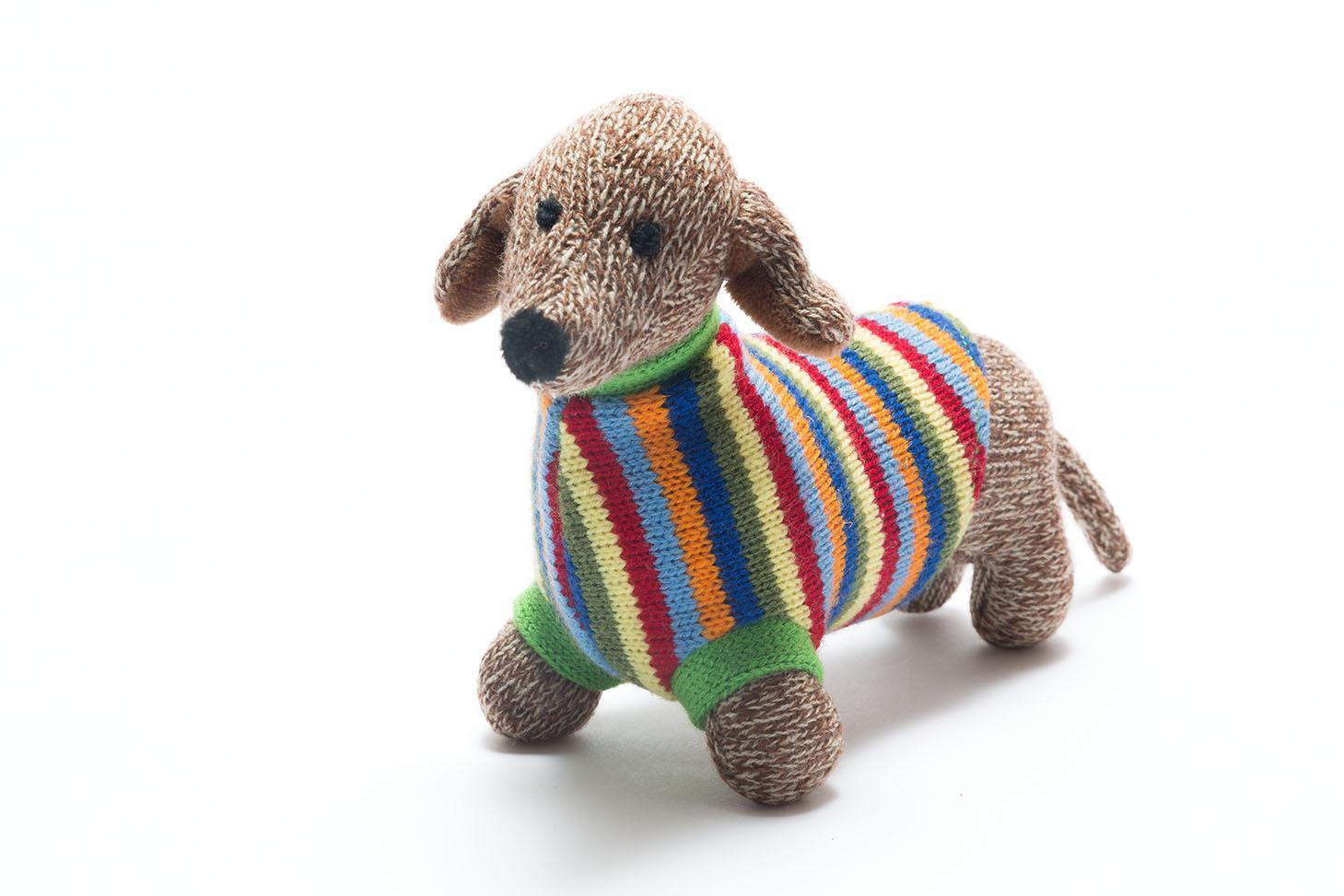 If you're still looking for Christmas gift ideas then Llamas are the on trend toy for Xmas this year and we have a pair of gorgeous knitted Llamas.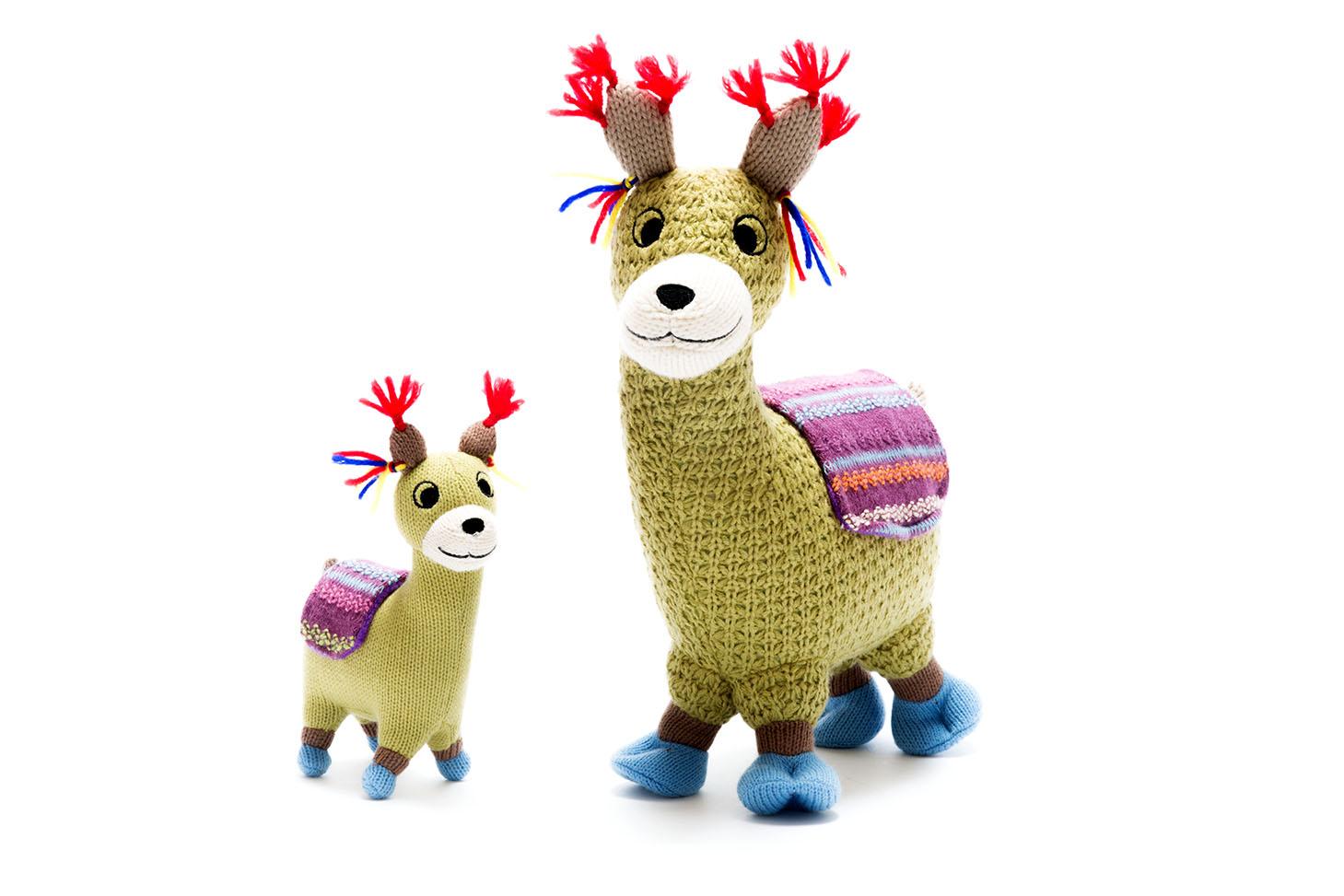 I'm becoming a bit of a convert to the idea of early Christmas shopping. Xmas shopping should be enjoyable, what we are actually doing is buying gifts for those people closest to us, and what's not to like about that? It only gets stressful when we either don't have enough money to buy what we want to give, or we run out of Christmas gift ideas and so worry about buying something appropriate.
Both of these problems can be solved by adding in enough time. Spreading the cost of Christmas gifts across July to December has got to be easier than cramming it all in to the last couple of weeks, plus having more time means that searching for different Christmas gift ideas can be pleasurable without a looming deadline.
So I am resolved to be one of those people who start by September. I just need to get my summer holiday arranged first!