Most of us have family or friends living abroad which means Christmas shopping starts early, but this year Christmas gifts will need to be sent even earlier if you want your Christmas parcel to arrive in time. At Best Years we have some wonderful Christmas gift ideas for products which won't cost the earth to send and can't get broken in the post.
If you are sending cards then the good news is that you still have plenty of time. Last posting dates are as follows.
Saturday 12 December: Canada, Czech Republic, Finland, Italy, Poland, Sweden, USA
Monday 14 December: Austria, Denmark, Germany, Iceland, Netherlands, Norway, Portugal, Slovakia, Spain, Switzerland
Wednesday 16 December: Belgium, France, Ireland, Luxembourg
Wednesday 16 December is also the posting date for 2nd Class post
Friday 18 December for 1st Class post
If you've really left it late then last minutes services are still available.
You can send on Saturday 19 December if you use Royal Mail Tracked 24
And Monday 21 December by Special Delivery Guaranteed 
But be warned! These are expensive to use.
If you want to send a Christmas present at economical rates then you will need to use the Royal Mail International Economy service, or as it was affectionately known, Surface or Snail Mail. The deadline for using this service is approaching very quickly.
Saturday 3 October: Australia, Middle and Far East (except Hong Kong and Singapore), New Zealand and all other non-European destinations (except Canada, South Africa, USA)
Saturday 10 October: Canada, Hong Kong, Singapore, South Africa, USA
Saturday 31 October: Cyprus, Eastern Europe, Greece, Iceland, Malta, Turkey
Saturday 14 November: Western Europe
Last Posting Dates for sending parcels to HM Forces Mail (BFPO)
Monday 23 November: Operational HM Forces
Friday 11 December: Static HM Forces
Since the outbreak of Corona we have had quite a few parcels go missing so we now send any overseas mail via a tracked service. If you are sending parcels rather than a card, we would definitely advise doing the same because the normally reliable service has definitely suffered a deterioration in standards.
We are happy to post gifts to the address of loved ones, and we now have the facility to enclose personalised messages in Greetings Cards.
If this isn't an option and you are looking for some small, light Christmas gifts for babies and toddlers we have a range of dinosaur toys and dinosaur rattles which children will love.
For newborn babies our organic, fair trade and upcycled baby comforters are both ethical, affordable and very easy to post!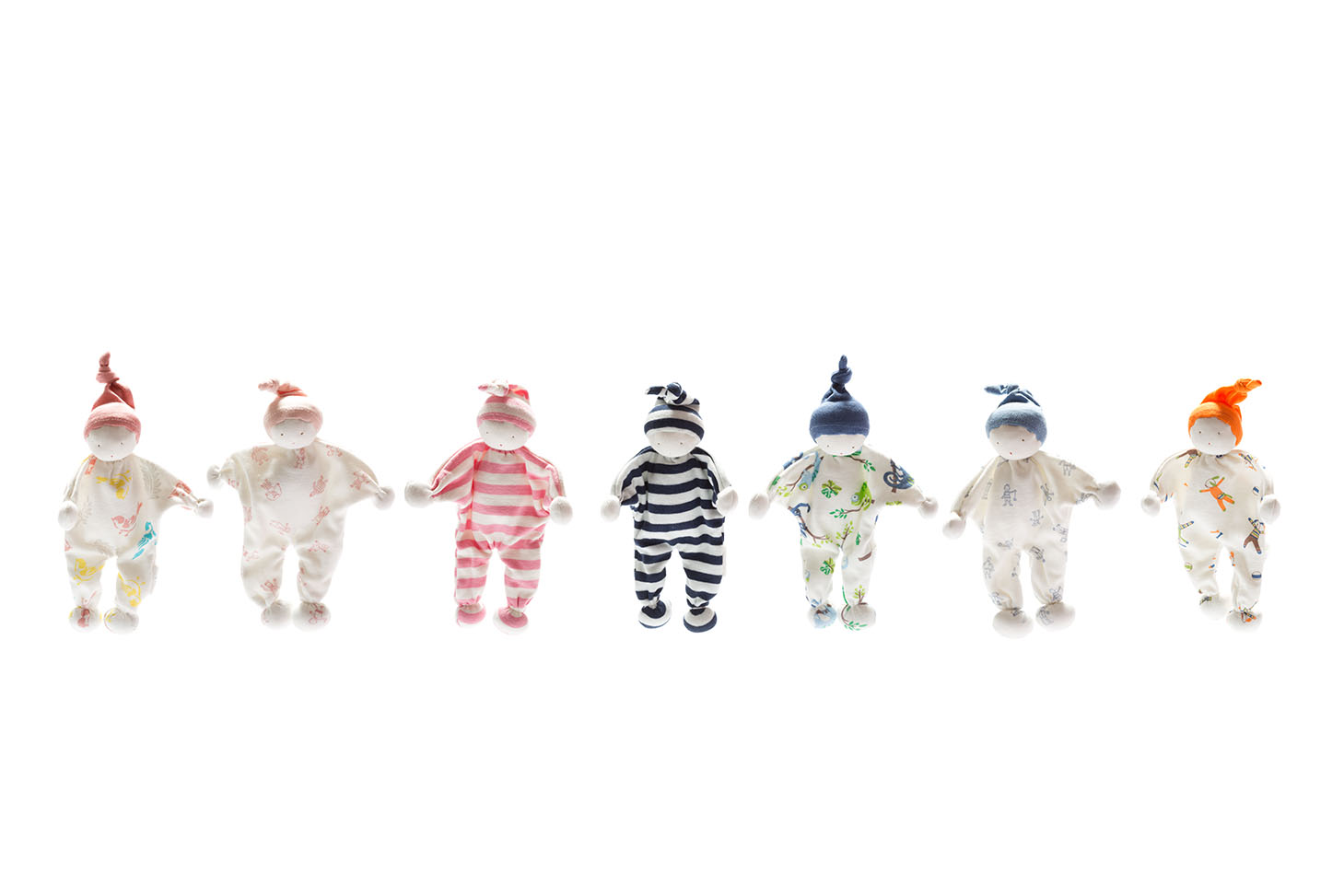 For toddlers and older babies our dinosaurs are available both as toys and rattles.

And for children over 3 years old how about some dinosaur knitted Christmas decorations?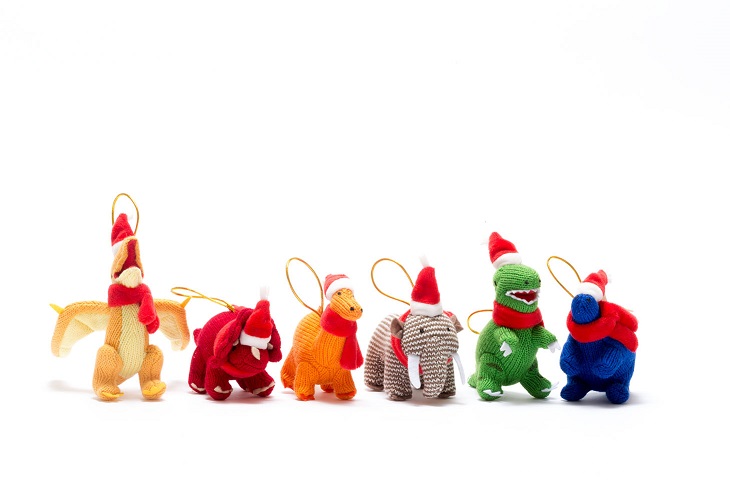 However if you want one of our giant dinosaur toys you may want to get us to send it.......!