What to get a 1 Year Old who has Everything – Gift Ideas for 1 Year Olds
Gaynor Humphrey
You might think that a 1 year old has everything but at this age they are developing so fast there are lots of toys they will love.  Most babies get lots of gifts when they are born but by the time the baby is one years old their character is becoming very evident, which makes buying baby gifts for a 1 year old a lot of fun.
Presents bought as a baby gifts are mostly useful because there is no way to know what sort of person your baby is going to be. Gifts are chosen because they are something you need or they are beautiful. 
However the first year is one of big physical development and by 1-year-old babies will have tripled their birth weight and grown approx. 24cm (10 inches)
They can normally stand holding on to a chair, and by 15 months many babies have started to walk. They start to build towers out of blocks, play with push-pull toys and even put 2-3 piece puzzles together.
Speech starts to come in and by their first birthday they may have 4-6 words.
By the time your baby is 1 year old you will be able to see basic character traits such as whether they are an extrovert or an introvert.
In just 12 short months they have changed significantly from the new born baby who was showered with gifts. All of this means that this time instead of buying a baby gift you will be able to choose something specifically for the particular person they have become.
3 Great Toys for 1 year Old Babies
Dinosaur Bath toys – Almost all children love to play in the bath and once your baby can sit up in the bath unaided they will love playing with toys in the bath. These natural rubber, brightly coloured dinosaurs have no holes in them which makes them perfect bath toys. Handmade from 100% natural rubber they are a great alternative to plastic and they double up as teething toys.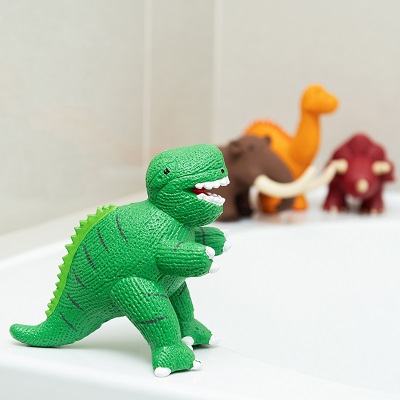 Wooden Stacking toys – Most 1 year old kids love to play stacking but did you know that stacking toys are one of the best educational toys for babies of this age? Not only do they encourage hand-eye coordination and fine motor skills but they are also good for cognitive skills and problem solving. Stacking requires concentration, and without any noises or flashing lights it enables your child to problem solve on their own. The lack of noise and flashing lights also makes them a great baby gift for the parents and carers too!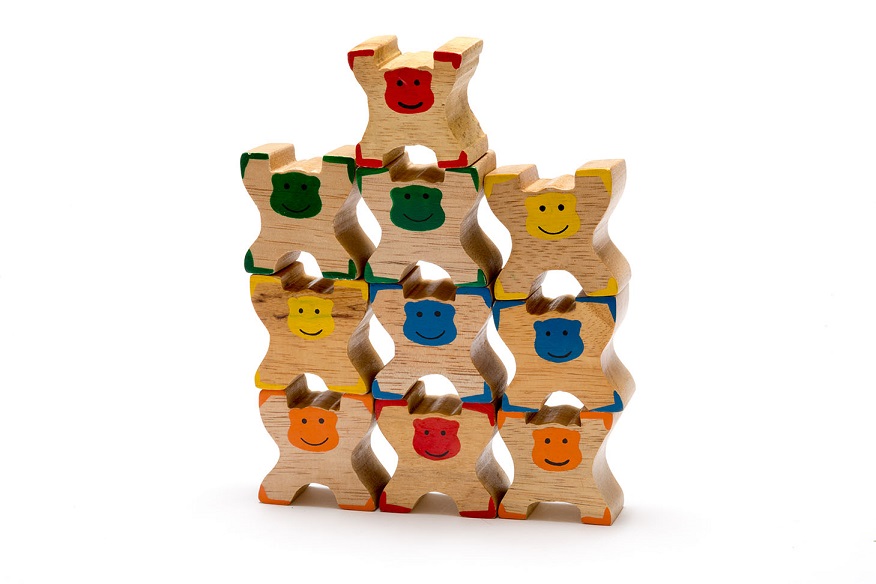 Dinosaurs! A recent study by American universities such as Yale University found that obsessions with dinosaurs or astronomy develop during the first year of life, and that they helped improve linguistic skills and can be a good indicator of intelligence.  We are not scientists but who are we to disagree with Yale! We have a wide range of brightly coloured and tactile dinosaur toys and we definitely agree that anyone who loves dinosaurs must be pretty special.

What did you buy your baby for their first birthday? We'd love to hear on our Instagram or Facebook pages.