Why have a Virtual Baby Shower? With people no longer able to socialise the last months of pregnancy could be quite lonely, so what better than to have a virtual baby shower and show the mother to be she is not alone.
The last months of pregnancy can always be tough, and now that people can't pop round to see you it can also be quite lonely. A virtual baby shower is a great way to show the mother some support and have a laugh together. It is also the ideal excuse to get together with friends and family, women of all generations, and celebrate a very happy event.
You do not need to give gifts at a Virtual Baby Shower but it is a lovely way to gift some much needed baby items for the new parents, or just an excuse to send a new baby gift.
A virtual baby shower is actually easier to host than a "normal" one. You don't need to worry about catering for guests, room size or even how to get a date which suits everyone.
A virtual baby shower means that you can invite people you know from all over the country (or the world!) without worrying about inconvenience and cost. It means that you can invite all your nearest and dearest where ever and who ever they are.
So how do you make a virtual baby shower special, and more than another catch up zoom call.
Choose the platform you want, Zoom, Skype or Teams all have their benefits and drawbacks, but make sure that any older members of the virtual baby shower know how to sign in and turn their videos on and their mute buttons off!
Decorations – Just because you are not all in the same room doesn't mean that the mother to be shouldn't have special decorations. Bunting and balloons can be sent to the house for the Mother's partner to decorate the room before the virtual baby shower starts. You can also have themed photo props to wear during the call to bring that celebratory feel to the call.
Games – You can still play games at virtual baby showers!
5 Ideas for Virtual Baby Shower Games
Send the mother/organiser pictures of everyone as a baby and she has to guess who is who
Celebrity baby game. Which celebrity called their baby Raddix or Stormi (no googling allowed!)
Truth or Lie. Ask each guest to say one or two true things about themselves as a baby and one lie. The mother to be has to guess which is truth and which is the lie.
Animal baby names. Everyone knows that a baby cat is called a kitten but how many people know that a baby alligator is called a hatching and a baby cockroach is called a nymph? And a baby hedgehog is called a piglet. Ask each guest to say what the baby animal is called, first to guess correctly is the winner.
Thumb Suckers. Arrange for one person to start sucking their thumb at some point during the virtual baby shower. If you see someone sucking their thumb you have to start too, last one to notice is the loser!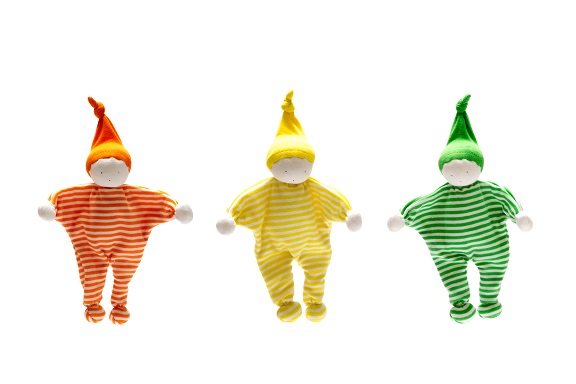 5 Baby Gifts for a Virtual Baby Shower.
Gifts can either be sent before the Virtual Baby Shower for the mother to be to open during the baby shower, or guests can open themselves and then send on, or alternatively the guests could club together to give a gift card. Or a mixture of all 3! It very much depends on what the organiser thinks the mother will like best.
We have a wide variety of toys which would make great new baby gifts.

Have you had a virtual baby shower? We'd love to hear on our Instagram or Facebook pages.