A letterbox gift is exactly that, a gift that will fit through your letterbox.
It is not necessarily a gift in a box but a gift that can be posted through a standard UK letterbox which means that it comes with the normal post.
A letterbox gift is a great way to send a present through the post and avoid the worry of someone being at home to receive it. If you are sending a baby gift to a new arrival then a letterbox gift means that you can be sure that you will not disturb the new mother if they are feeding or if they have managed to snatch a few minutes sleep. It also means that you do not have to warn the recipient that a gift is on its way.
The age and size of houses in the UK means that letterboxes in the UK are not all made to the same size, however the standard size is usually 25.4cm x 3.8cm and this is the size that we have taken when deciding which of our toys can be letterbox gifts, that and standing by our front door and physically posting toys through our own letterbox which is not something they tell you about when you set up your own business!

The size of the letterbox also means that in terms of postage a letterbox gift is usually classified as a large letter, or if the width is more than 2.5cm, a small parcel. A large letter can have dimensions up to 35.3 x 25cm, with a thickness of 2.5cm and a weight of 750g, while a small parcel can still be a letterbox gift if the thickness is below 3.8cm.
We have a lovely selection of baby gifts that are letterbox gifts and we have a new little icon to show you any gifts that should fit through a normal letterbox. We cannot guarantee it as letterbox sizes do vary, and there are some cheerful, helpful posties and others who are a little more worn down with life, but where you see this little picture it's to show that these baby toys which can go through a standard postbox.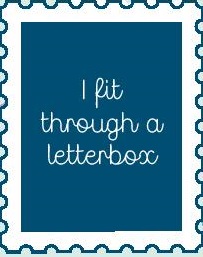 Letterbox gifts for new born babies
Our tactile knitted elephant rattles are organic cotton and available in white, pink or blue. They are both suitable from birth and machine washable which makes them a lovely little gift for a new born baby.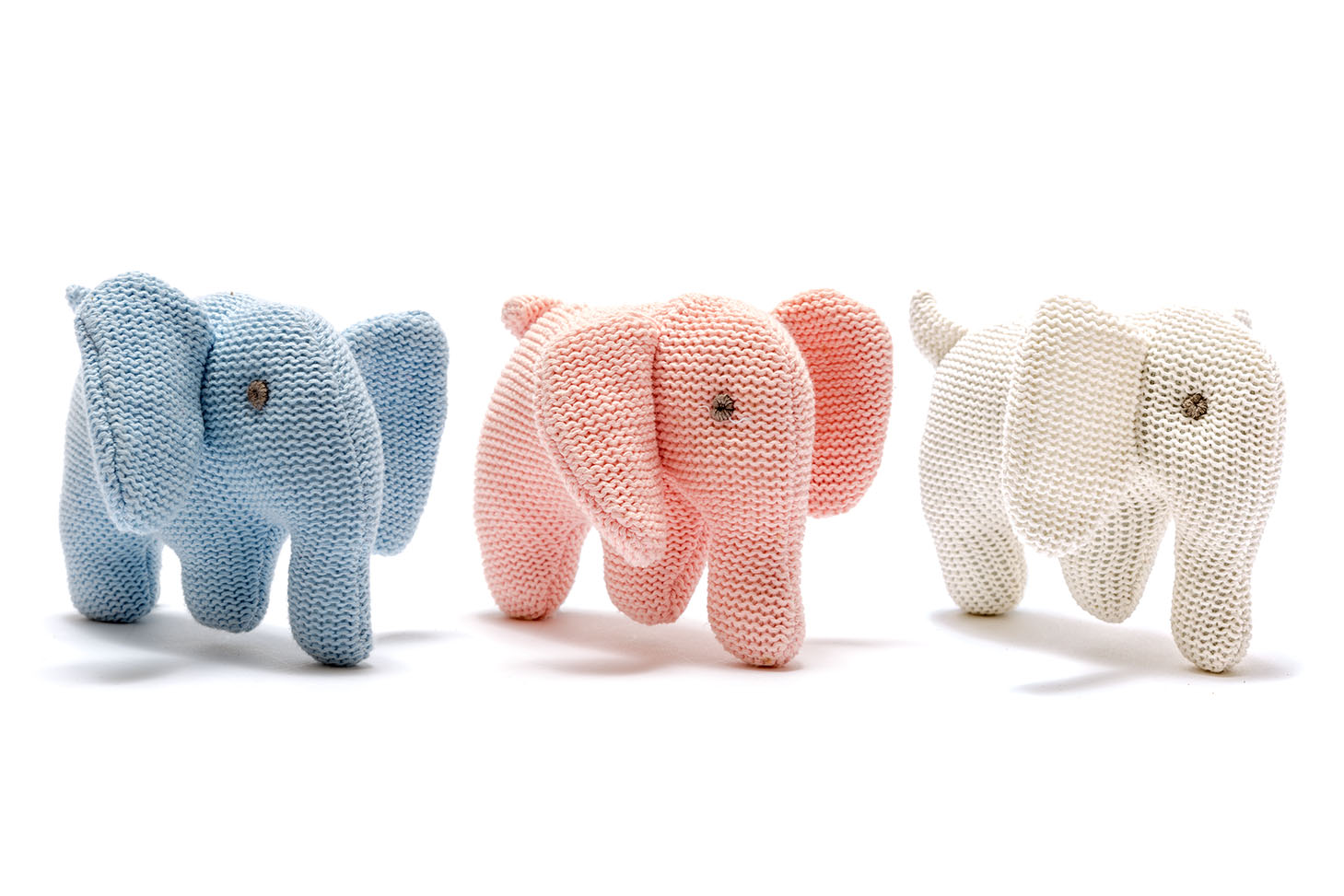 In addition to the pastel elephant rattles we also have our Scandi style organic elephant toys in on-trend teal or mustard. Perfect both as an organic comfort toy and a play toy they are again machine washable and suitable from birth.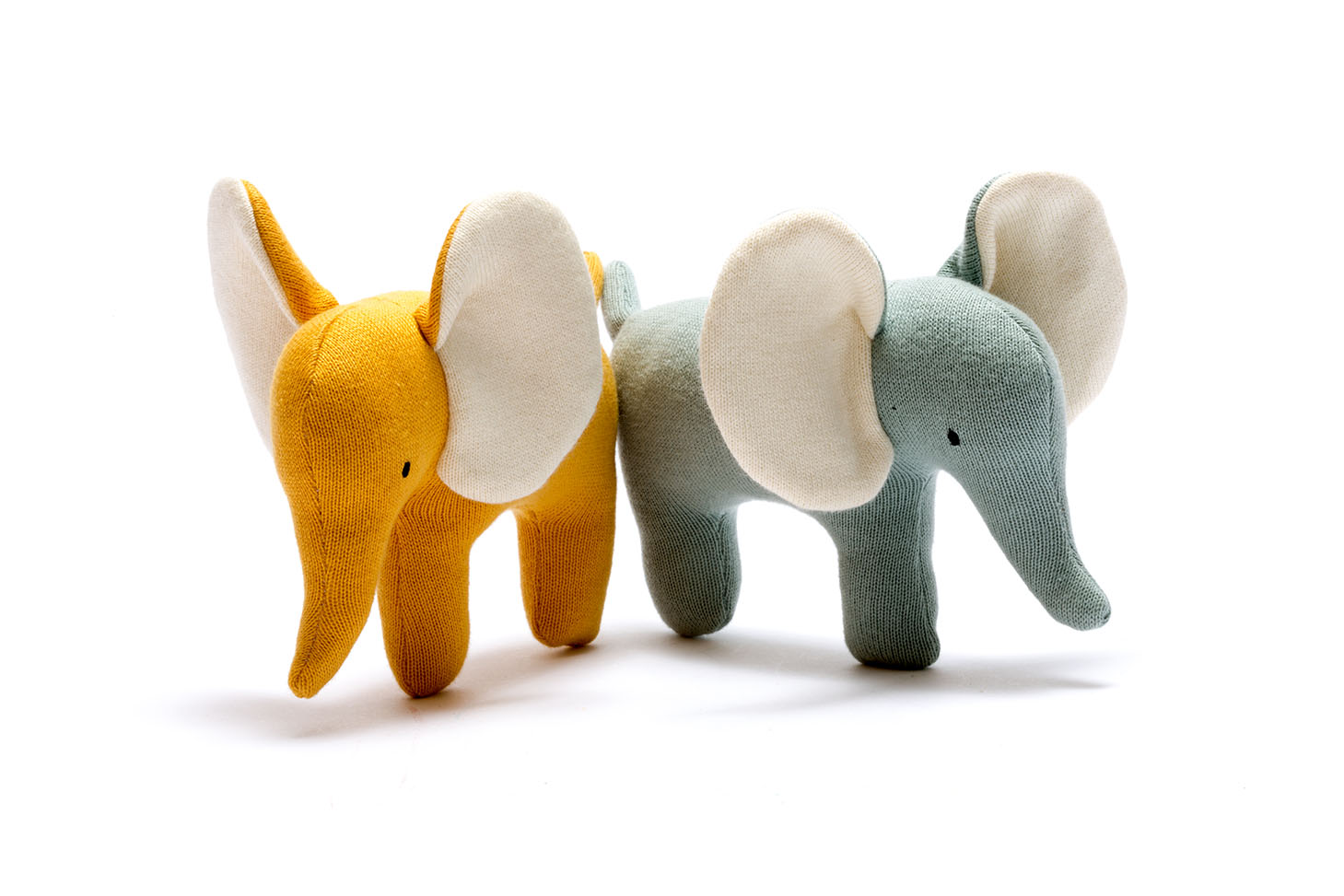 For older children our wooden rainbow toys come in a range of colours from pinks and blues, pastel and contemporary colours and traditional rainbow.
Hand made and fair trade they are made from a light weight wood upcycled from tea plantations, and are presented in a recycled cardboard box.

And finally if you are looking for a very special new baby gift then our organic bunny doll in sweet teal dress and tactile soft ears.