Fair Trade Cotton Dinosaur Toys
Gaynor Humphrey
As a company we are big fans of fair trade and try to find new fair trade partners where ever possible. We are therefore very pleased to announce the introduction of a new range of handmade and fair trade dinosaur toys. We already have fair trade dinosaur toys in wood, and also our hand made natural rubber dinosaur toys and our cotton dinosaur toys make a great addition to our dinosaur ranges.
Made in brightly coloured cotton fabric our fair trade cotton dinosaur toys are available in T Rex, Diplodocus, Triceratops and Stegosaurus. Where possible we have tried to replicate the colours of our current dinosaur toys, so the t rex toy is in green and the diplodocus toy in orange. We were not able to source local fabric in blue so the stegosaurus toy is in orange, and the Triceratops toy has struck out on its own in yellow.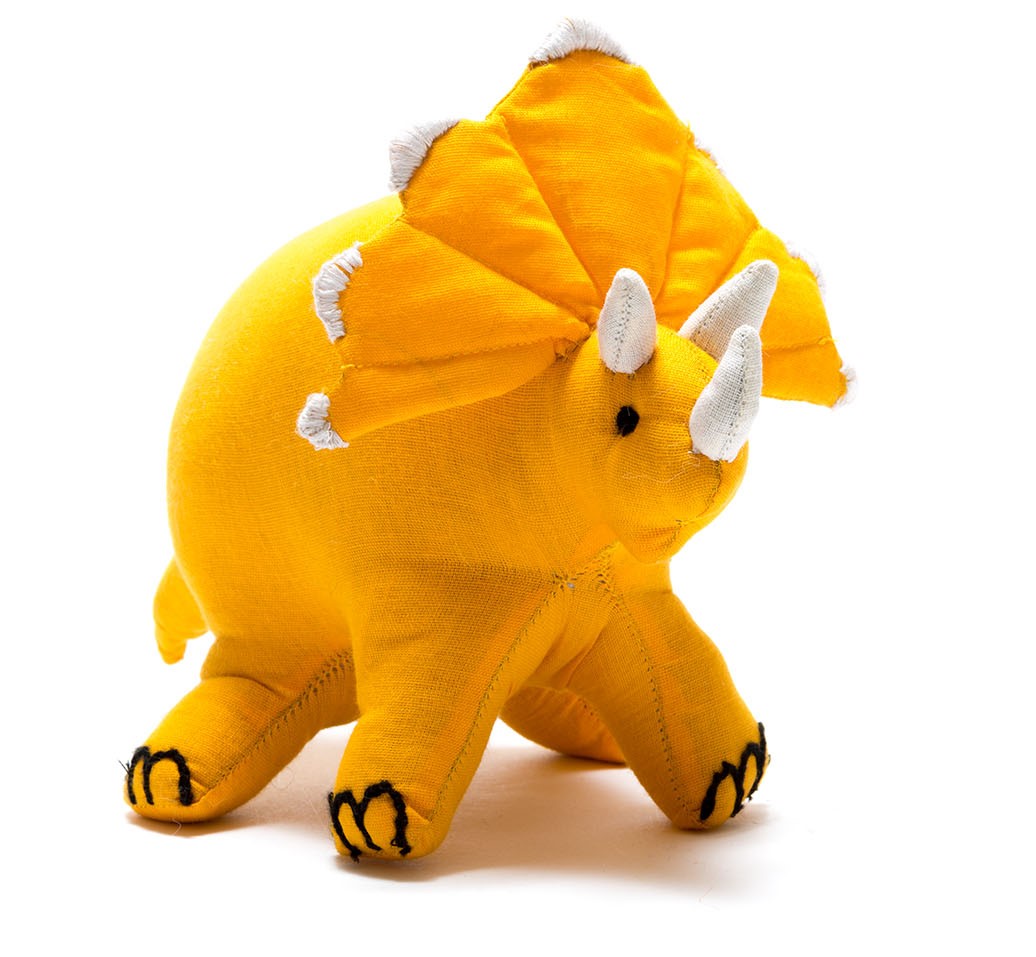 Our new fair trade cotton dinosaur toys are made in a fair trade business in India, near to Kolkata which specialises in sewing products using fabrics running from leather to cotton. The fair trade business was started in 2003 and remains family owned and run. It now employs around 150 people of which 60% are women.
The company is certified as a Fair-Trade organization from Fair-Trade Forum – India ( FTF-I) and follows strict fair trade practices, ethics and criteria
The cutting out of the fabric is all done centrally and then sewing and embroidery is done either in the production facility or as home work depending on which is more convenient. All the home workers live within 2kms of the offices so they can feel part of the company.

The final assembly, quality checking and labelling of the dinosaur toys is all done centrally.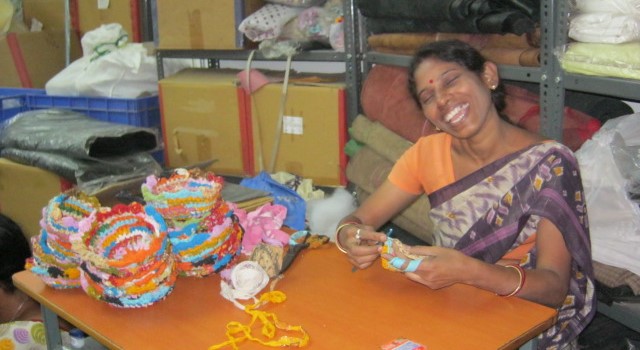 Hand made in cotton, with embroidered features and no small parts, these dinosaur toys have a distinct look all of their own. They all measure just under 30cm, are suitable from birth and machine washable.