Family Fun - What To Do On A Rainy Day?
Gaynor Humphrey
Although we look like we've missed another visit from the Beast from the East the weather this Easter still doesn't look particularly family friendly.
The Easter school holidays are almost upon us, arriving at the same time as some seriously miserable weather. Parts of the country may get snow but the rest of us are just looking at 2 weeks of on and off rain. 
The first weekend of the Easter holidays will be an orgy of chocolate and family but after the excitement dies off what then? At least after Xmas you have new kids toys to help entertain your children rather than just a pile of chocolate eggs.
So here's our top 5 tips to help you enjoy the Easter holidays.
1. Cooking.
If there is simply too much sugar in your house how about cooking something savoury with your kids? The BBC has some great recipes which are fun to make with even the youngest children and might balance out the sugar a little.
2. Take a favourite soft toy on an adventure.
You only have to see our Instagram to understand how much our dinosaur toys like an adventure. Let your children invent and plan a fun filled day for their favourite toy and then get them to make a diary of the adventure they have together. You can take photos, make pictures, write stories, you can even make tickets for their entrance in to certain rooms. All kids toys like a good day out even if you can't get to the seaside.

3. Go to your local museum. 
Most towns have their own museums which are normally free to enter and are an absolute treasure trove of wonderful things for kids. I popped in to Bristol museum a week ago and look at how gorgeous this building is, let alone having a huge great dinosaur hanging up! So free to enter, fabulous space and something of interest for everyone. A perfect rainy day treat for adults and kids.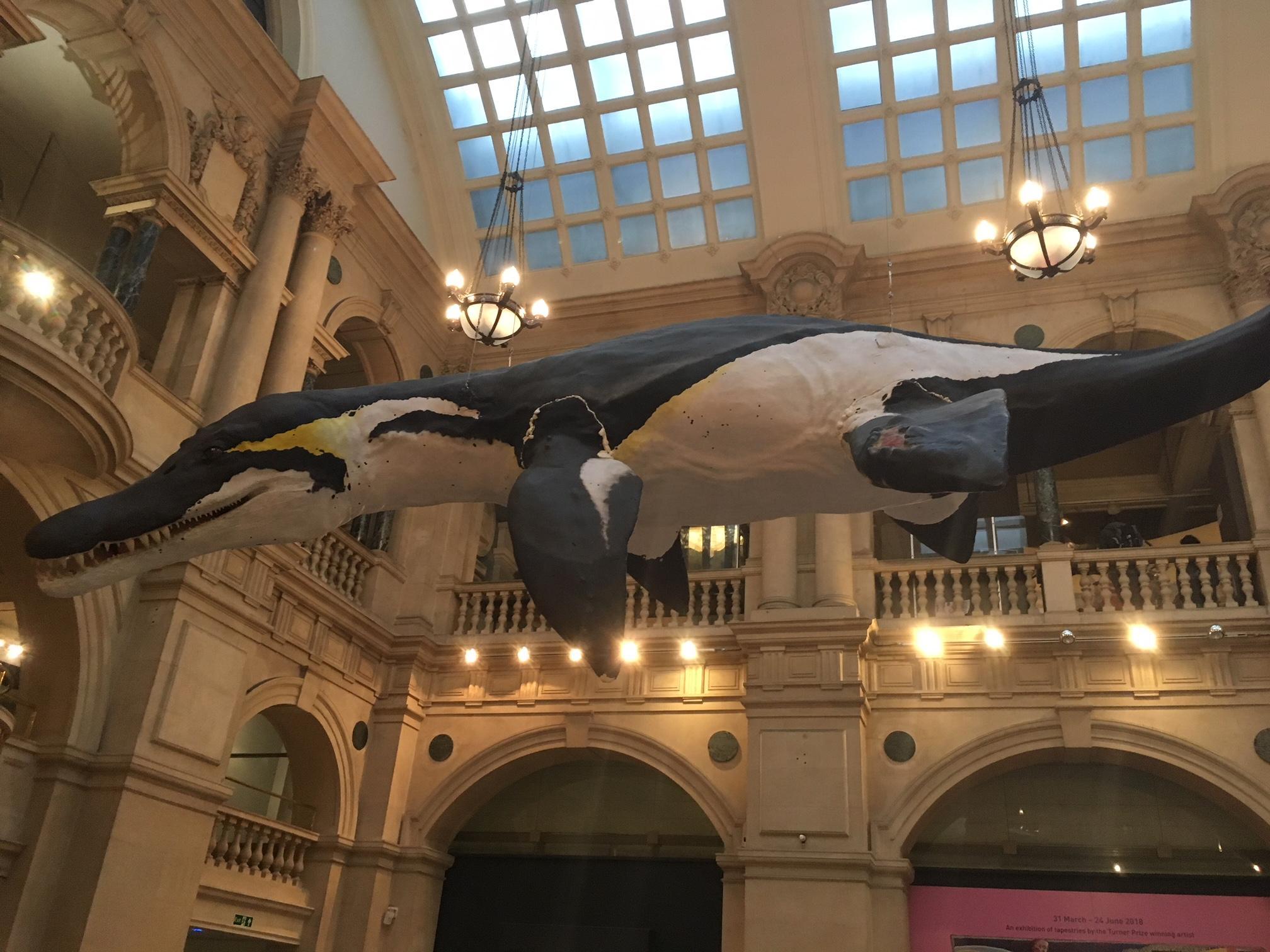 4. Water.
This may challenge your standards a bit but water is always a great way to entertain kids. Fill a sink and find things around the house which float, and things which don't. You can time how quickly things sink, or make things which float in to boats. I have resorted to putting kids in to an empty bath (shower tray will also do) with a load of water colours and telling them to paint each other. Its about as much mess as anyone can make but its easy enough to clean up afterwards and the kids loved it! If you want to add some more fun then our Natural Rubber dinosaur toys would be perfect companions in this mess and as they haven't got any holes in them they will not take on any water during the process.
5. Make a paper copy of yourself.
Get your kids to lie on a long strip of paper and draw around them. I always used lining paper as it was very cheap. Cut out the paper version of your child and get them to colour in clothes, hair and face. You can make whole families or just have an adventure with the paper child. 
There are lots of other suggestions in the office - put on a play, visit a garden centre (they normally have kids pets and/or fish which is always a plus), find things around that house that you can make music with or, if you are a particularly talented parent, do a competition as to how quickly they can tidy their room. 
Do you have any others to share? Please visit our Facebook or Instagram to comment.
Best Years Ltd  www.bestyears.co.uk