Family Fun - What To Do On A Rainy Day During Lockdown?
Gaynor Humphrey
With the weather still changeable at this time of year, we have some ideas for indoor activities during lockdown.
The Easter school holidays are almost upon us but we are in lockdown, so days out are not an option.  So what can you do when the weather is not kind and you cannot play in the garden?
The Easter weekend will be an orgy of chocolate if you have got your supplies in - if not, next time you go out for an essential shop or order online (if you are lucky enough to get a slot) make sure you add chocolate or Easter eggs to your list.  After the excitement of receiving chocolate eggs, what next?  At least after Xmas you have new kids toys to help entertain your children rather than just a pile of chocolate eggs or discarded foil and cardboard!
So here's our top 5 tips to help you enjoy the Easter holidays.
1. Cooking.
If there is simply too much sugar in your house how about cooking something savoury with your kids? The BBC has some great recipes which are fun to make with even the youngest children and might balance out the sugar a little.
2. Plan an adventure for your  favourite soft toy.
You only have to see our Instagram to understand how much our dinosaur toys like an adventure. Let your children plan a fun filled day for their favourite toy for when we return to normality and then get them to make a diary of the adventure they will have together. You can cut out photos from old magazines, draw pictures, write stories, you can even make tickets for their entrance in to certain attractions or sites.
All kids toys like a good day out so even when you can't get to the seaside, you can plan a visit for the hopefully near future.

3. Visit a Museum Online. 
Most towns have their own museums which are normally free to enter but unfortunately they are all currently closed during the Coronavirus lockdown.   However, all is not lost many museums have fantastic websites which allow you to go on a virtual tour.   A perfect rainy day treat for adults and kids. Some of our favourites are the Natural History Museum which is ideal for the dinosaur mad; you can take a virtual tour of the American Museum of Natural History in New York or you could even take a virtual tour of the Eiffel Tower without leaving home!  
If you search 'virtual tours of museums for kids' you will find that the world is your oyster - even though you may feel the opposite right now!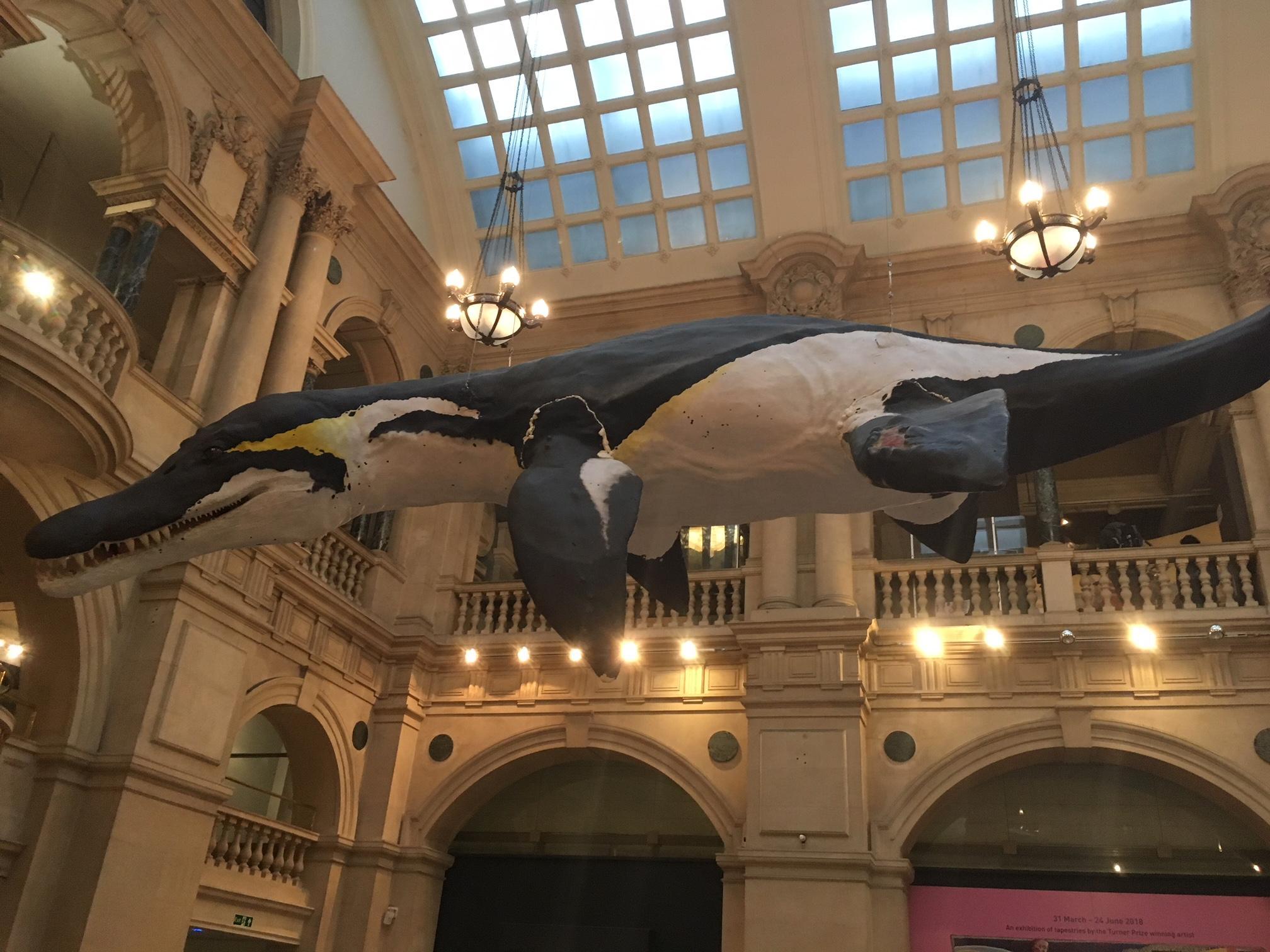 4. Water.
This may challenge your standards a bit but water is always a great way to entertain kids. Fill a sink and find things around the house which float, and things which don't. You can time how quickly things sink, or make things which float in to boats. I have resorted to putting kids in to an empty bath (shower tray will also do) with a load of water colours and telling them to paint each other. Its about as much mess as anyone can make but its easy enough to clean up afterwards and the kids loved it! If you want to add some more fun then our Natural Rubber dinosaur toys would be perfect companions in this mess and as they haven't got any holes in them they will not take on any water during the process.
5. Make a paper copy of yourself.
Get your kids to lie on a long strip of paper and draw around them. I always used lining paper as it was very cheap. Cut out the paper version of your child and get them to colour in clothes, hair and face. You can make whole families or just have an adventure with the paper child. 
6.  Google 3D Animals
You may have read in the news that 3D animals are available on google.  Generally speaking, you will need a modern smart phone with an operating system of Android 7 or for Apple users iOS 11.0 or later to view the 3D animals.  Then type a common animal such as tiger or giraffe and scroll down until you see 'view in 3D'.  Allow google to access your camera, then you will see the animal in your living room - or wherever you are with your phone!  Have fun - we are sure you can be quite creative with this one!
7.  Live Theatre
With theatres closed, there are an increasing number of opportunities to see theatre shows live streamed at home but not so many suitable for children yet.  We will update you if you we find more but for now  The National Theatre will be showing the family-friendly 'Treasure Island through their YouTube Channel on 16th April and Julian Fellowes 2017 musical production of 'Wind in the Willows' is available for free online and you can find it here.
There are lots of other suggestions in the office - find things around that house that you can make music with or even make your own musical instruments; if you are a particularly talented parent, do a competition as to how quickly they can tidy their room. 
Do you have any others to share? Please visit our Facebook or Instagram to comment.
Best Years Ltd  www.bestyears.co.uk