Our newest toys are part of a fair trade, hand made range from Peru. The toys come from Puno which is a southern Andean region of Peru well known for the quality of its textiles. Similar to Pebble the toys are made in rural areas by women who have a tradition of handicrafts and especially knitting.
Their lives are tough but the women are able to supplement their incomes by working with an organisation called The House of Women to produce hand made toys.
House of Women was set up 20 years ago in order to utilise the traditional skills which the women of the region had and turn them in to a way of generating income. They focus on export sales and promote their ranges at international trade fairs. We met them in 2013 and have been working to introduce their toys since then.
The majority of the products produced are for the fashion market but there is a small range of toys which we are working to introduce.
One of the major issues, apart from the remoteness of the production, is working with the co-operative to ensure that the toys conform to European safety legislation such as EN71 and CE. Despite the fact that the toys are all hand made and have no small parts, they still need to be tested to the EU's stringent rules.
Toys from Peru are by their very nature more expensive than our normal ranges but as we continue to work with the co-operatives we hope to be able to produce enough volume of sales that we create sufficient employment that the prices will eventually fall.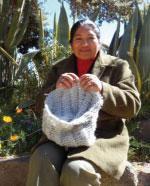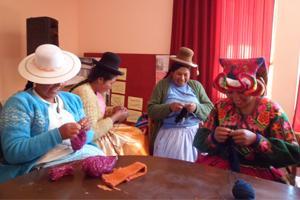 Our original range was just 4 designs, but in summer 2014 we introduced another 4 and hopefully we will continue this expansion.
We have not yet visited the co-operatives but if sales continue to grow we will definitely do so!