Best Years are proud to stock the widest range of Pebble toys in the UK, with prompt delivery and free P+P available. From baby toys to rattles, large toys and blankets, if you want a Pebble toy we have it available to dispatch from our warehouse in Manchester. Pebble toys make a great baby gift, not only because they are fair trade and handmade, but also the tactile crochet and gentle rattle make them great sensory toys.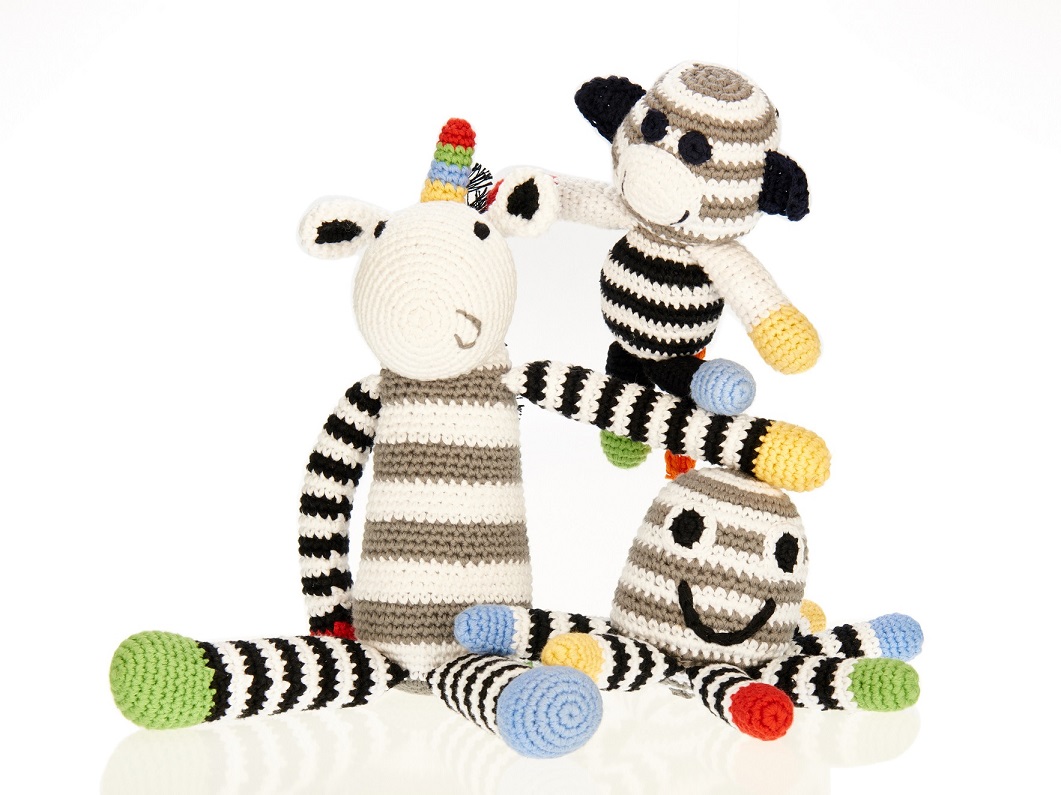 The range of black and white baby toys is particularly popular. The octopus baby rattles are great for new babies because of their 8 legs, which also makes them great for premature babies.
If you are looking to encourage healthy eating why not try the fair trade fruit and vegetable rattles. Available in a wide range of designs from apple to leek to carrot. For a treat we also have some ice lollies too.
Our favourite Pebble baby toy. The gorgeous rainbow rattle of course!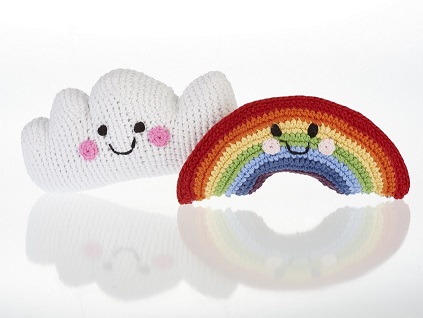 We have been working with Pebble for almost 10 years and have had the immense please of visiting them quite a few times. We have also set up schools to support the workers' children.
Pebble toys are made in Bangladesh by a workers co-operative which provides fairly paid employment to women in rural locations. 
When Liz and I visited Bangladesh we were overwhelmed by the contrast between the city of Dhaka and the beauty of the surrounding country, but it was great to see Pebble toys making such a difference to people's lives. To make the Pebble toys we first start with the cotton yarns in a variety of gorgeous colours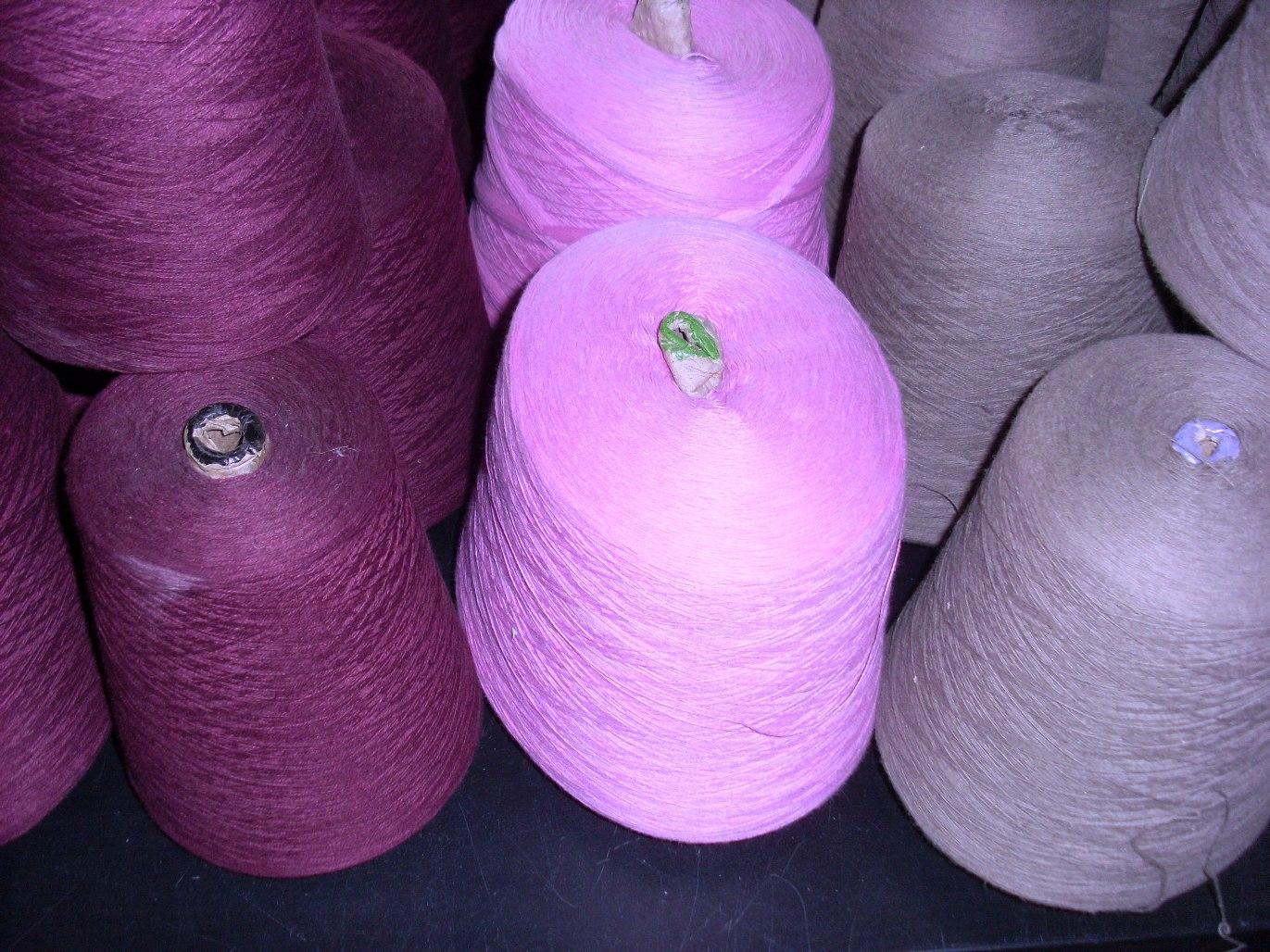 Pebble toys are made in rural Bangladesh. Taking jobs out of Dhaka means that workers do not have to leave their homes and families to find work. Living in rural Bangladesh is very hard but it is a beautiful country and conditions in the country are much better than those in the sweat shops of Dhaka.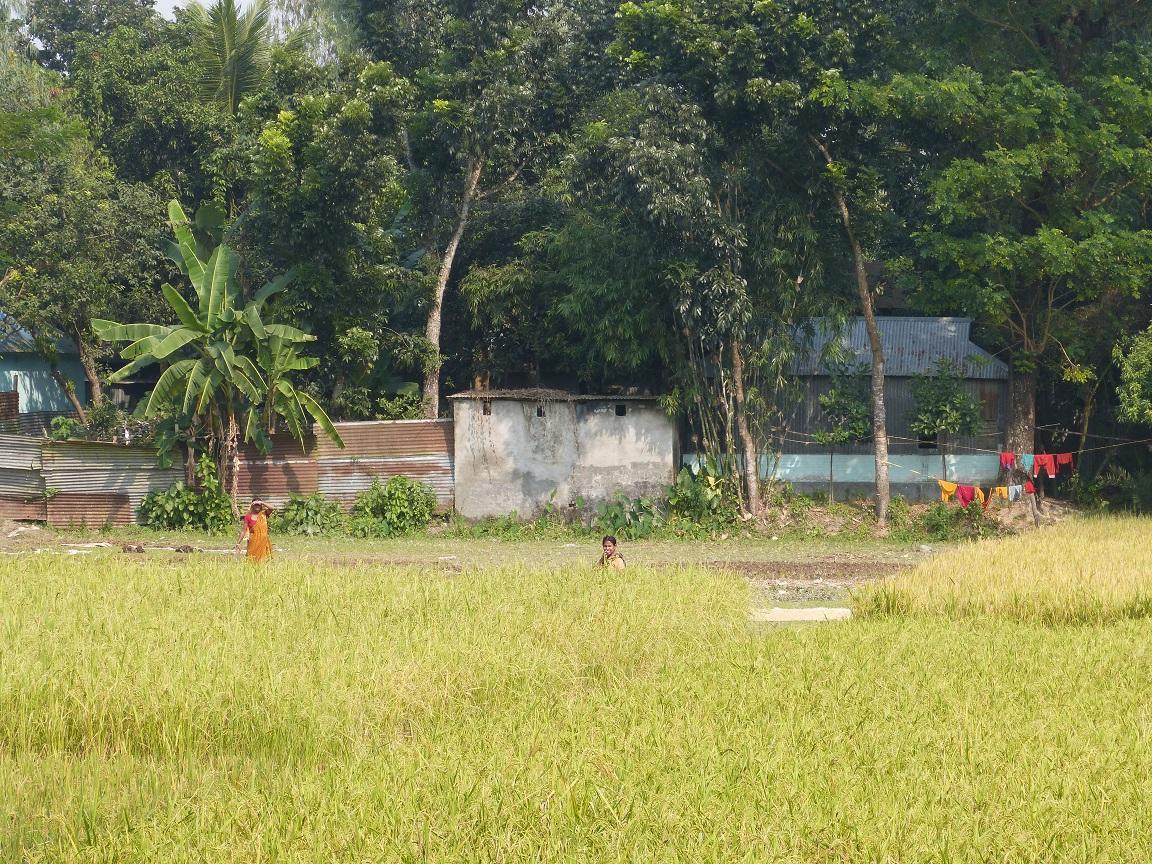 Life in rural Bangladesh is hard as everything has to be done by hand, there is no automation. The ground is very fertile and farmers can raise 3 or 4 crops in one year but it is a hard life and one which is too close to absolute poverty.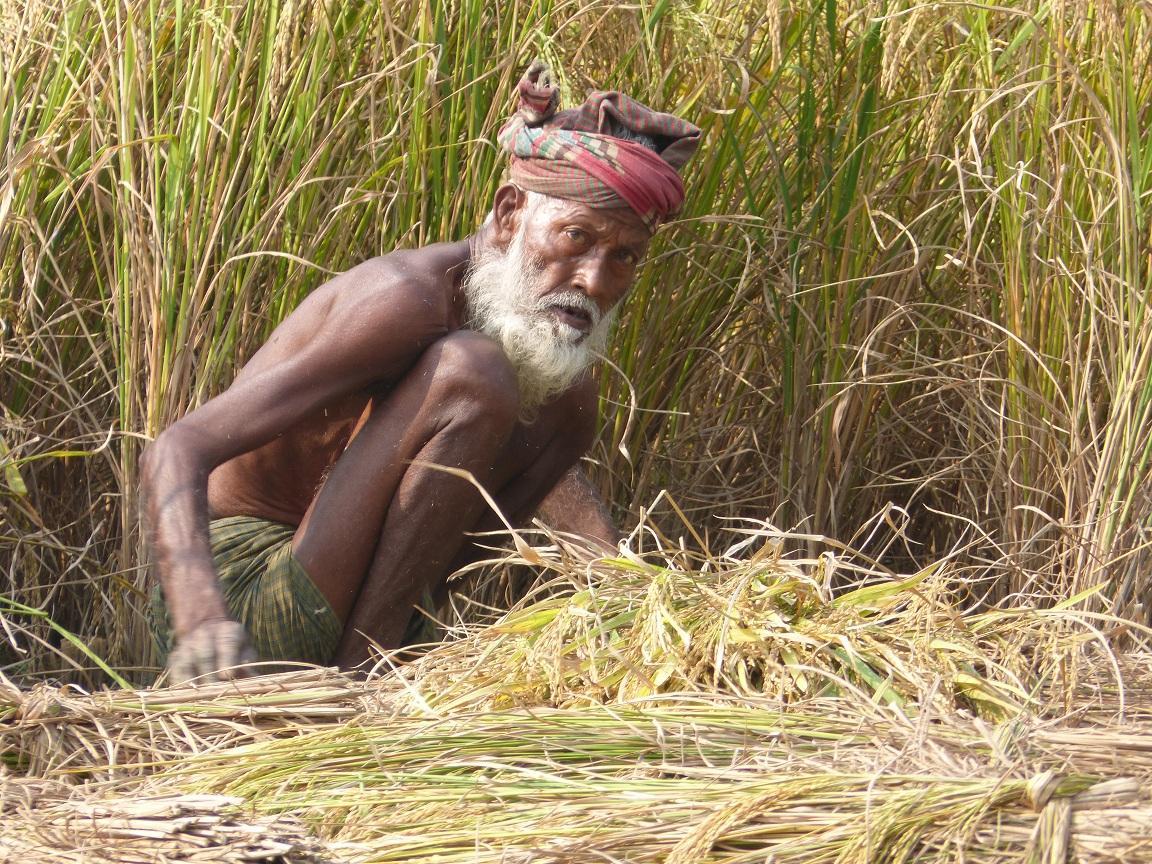 Workers supplement their income by working for Pebble for as little or as much time as they want. This means that they take a big step away from poverty without having to compromise on their other committments such as their house work and small holdings
The other positive thing is that making Pebble toys is very inclusive work. Kids and their grand parents congregate in the same place as the ladies work.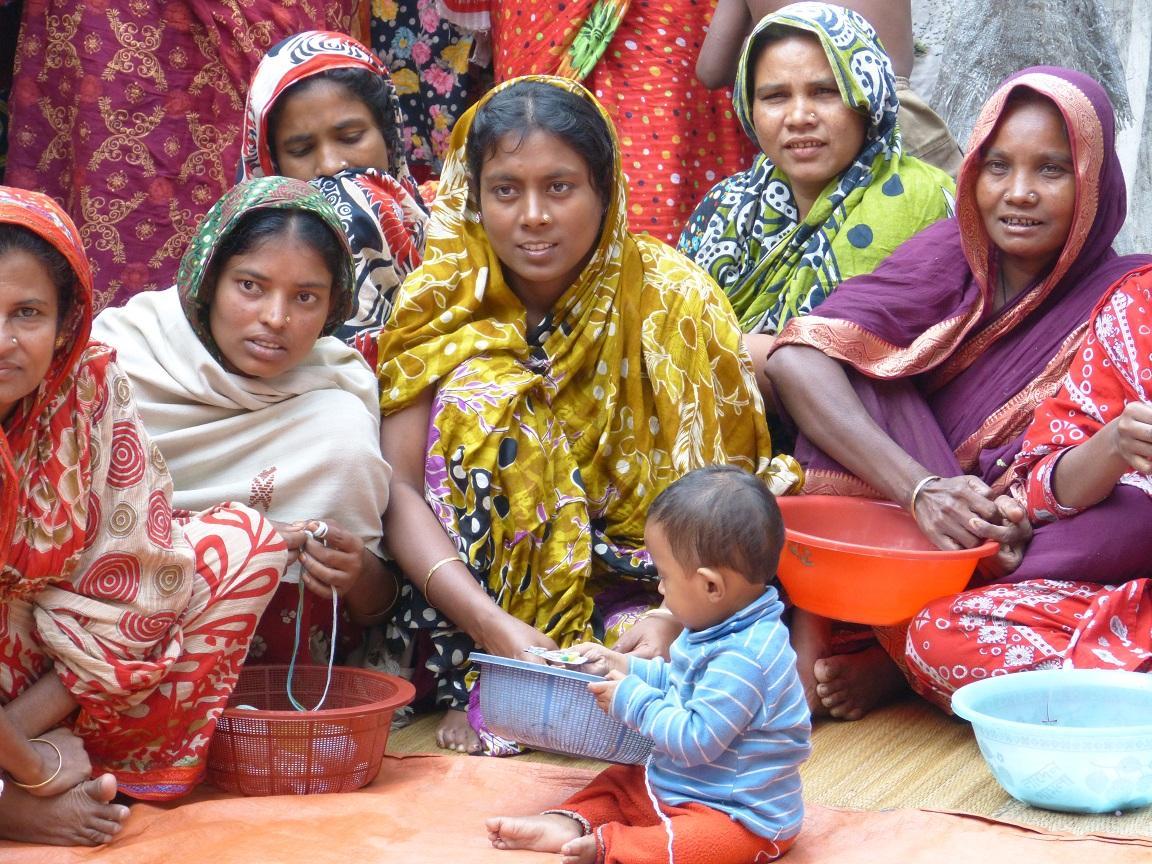 The centres are located throughout Bangladesh, in an amazing array of buildings, and heres Liz and Samantha in one of the most amazing.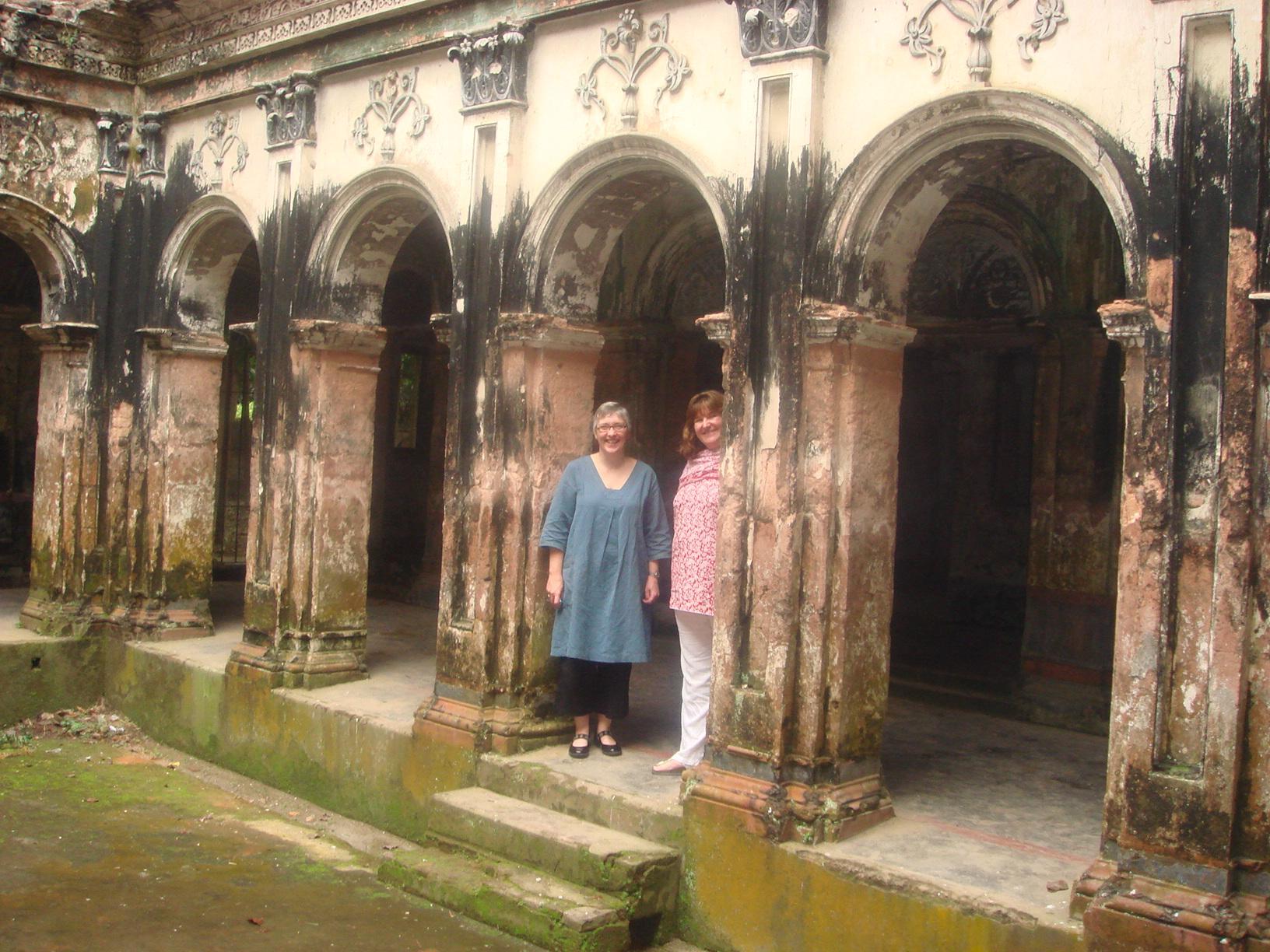 And how about this for a view?