Eco Friendly Dinosaur Toys for Kids and Toddlers
Gaynor Humphrey
Our natural rubber dinosaur toys have always been 100% natural and environmentally friendly but this year the rest of our dinosaur toys are going eco too. From recycled stuffing in our knitted dinosaur toys to organic cotton dinosaur toys and fair trade wooden dinosaur toys, we are making big changes.
Like everyone we want to make sure that we take steps to ensure that we do what we can to make our toys environmentally friendly. They are already designed to be durable, they are machine washable and gender neutral so they can be passed down to siblings and other children but obviously there is always more that can be done.
More natural rubber Dinosaur toys. Natural rubber is a sustainable and natural material, a perfect alternative to plastic toys. It is also soft and flexible and which makes it great for baby toys. Best Years natural rubber dinosaur toys have always been popular as they are suitable both as teethers as well as being great bath toys; our natural rubber dinosaur toys do not have any holes so there is no chance of mouldy water after bath time, and nor do they have any stuffing in them.
New colours for this year arrived in January, the yellow T Rex and ice blue diplodocus are now in stock, and we have plans for more shapes and more colours to follow this year.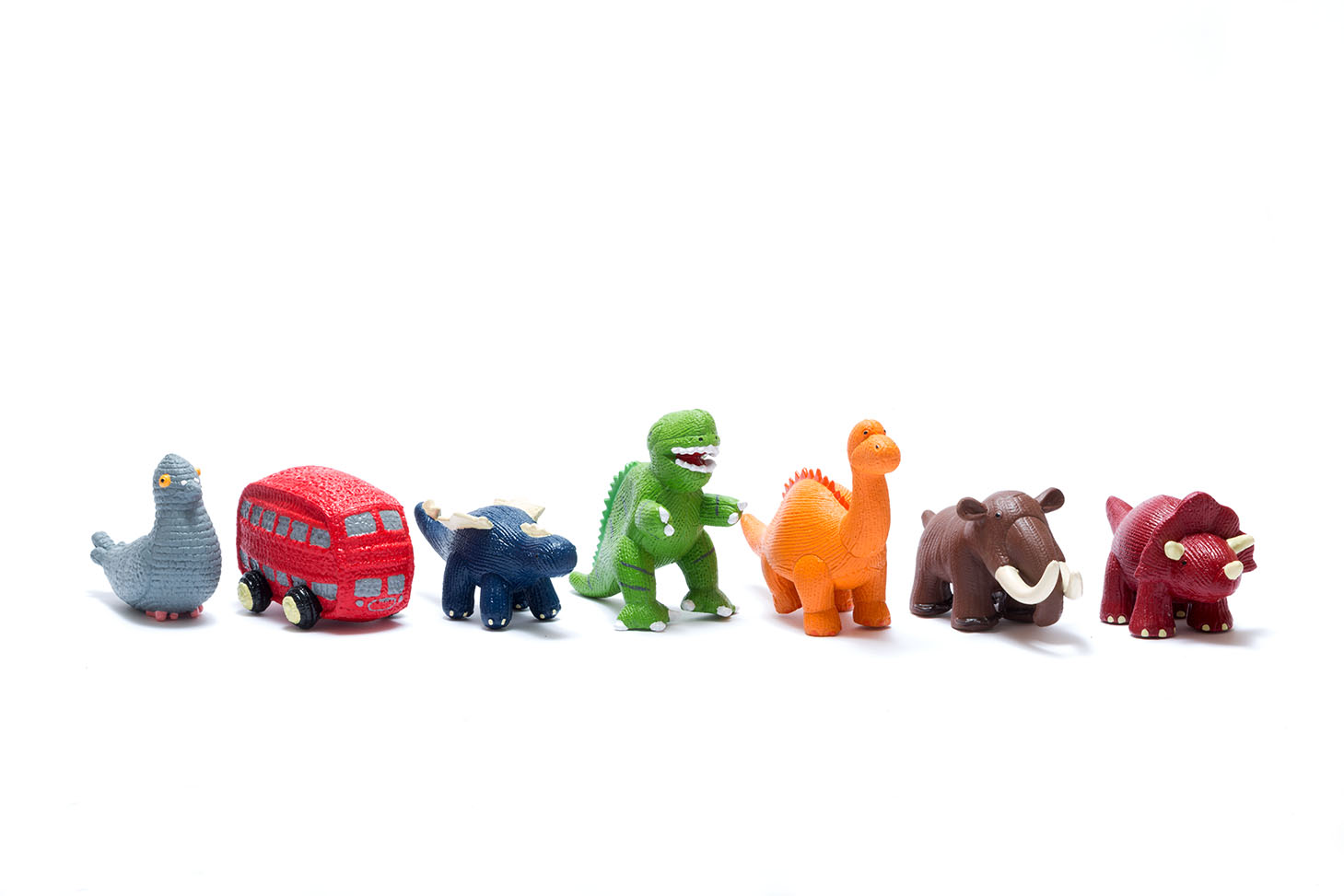 More fair trade, hand made wooden dinosaur toys. Our wooden dinosaur toys are made by a small fair trade producer in Sri Lanka from light weight wood using bright colours, 100% safe paints. They were designed for open play. The process of balancing and stacking the dinosaurs allows children to solve problems, and the figures are great for imaginative play. The toys have been so popular that this year we are extending the range to include dinosaurs modelled on our own knitted dinosaur toys.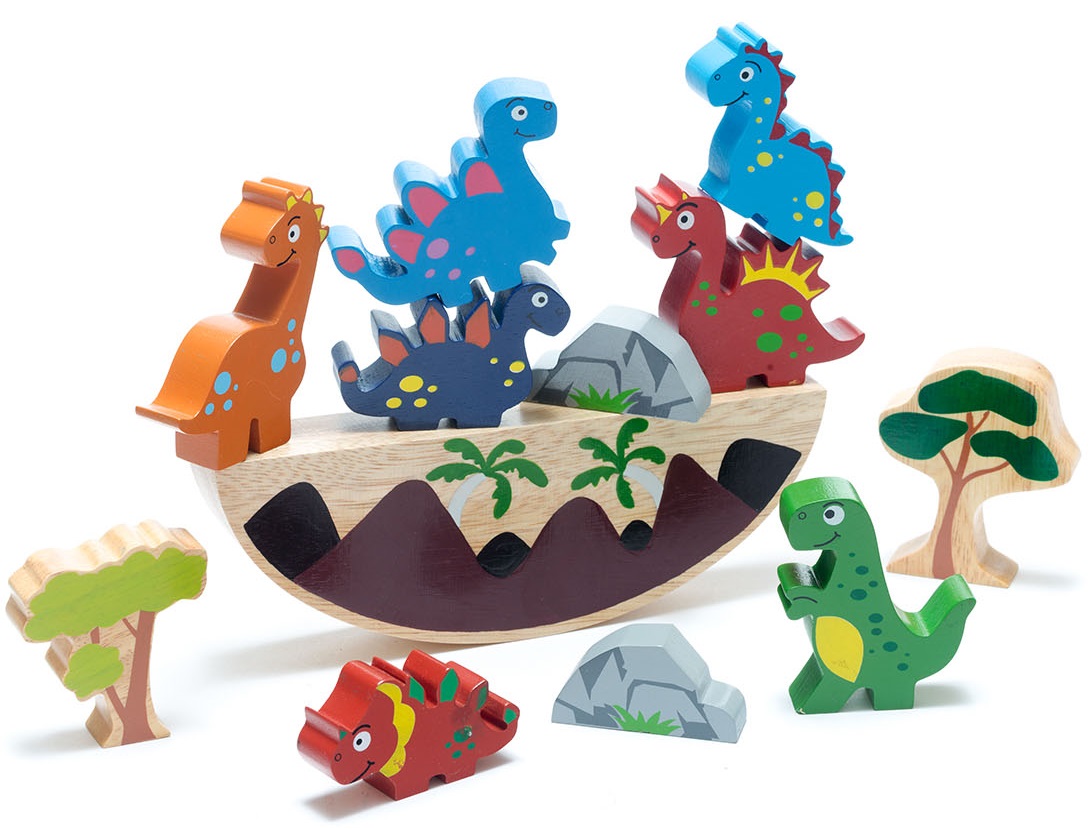 More organic cotton dinosaur toys. Introduced in 2021 our organic grey diplodocus dinosaur toy was an instant best seller. Made from tactile organic cotton and stuffed with recycled stuffing it is tactile, robust and environmentally friendly. It's success means that new colours and sizes will be introduced in 2022. Look out for these new colours coming soon!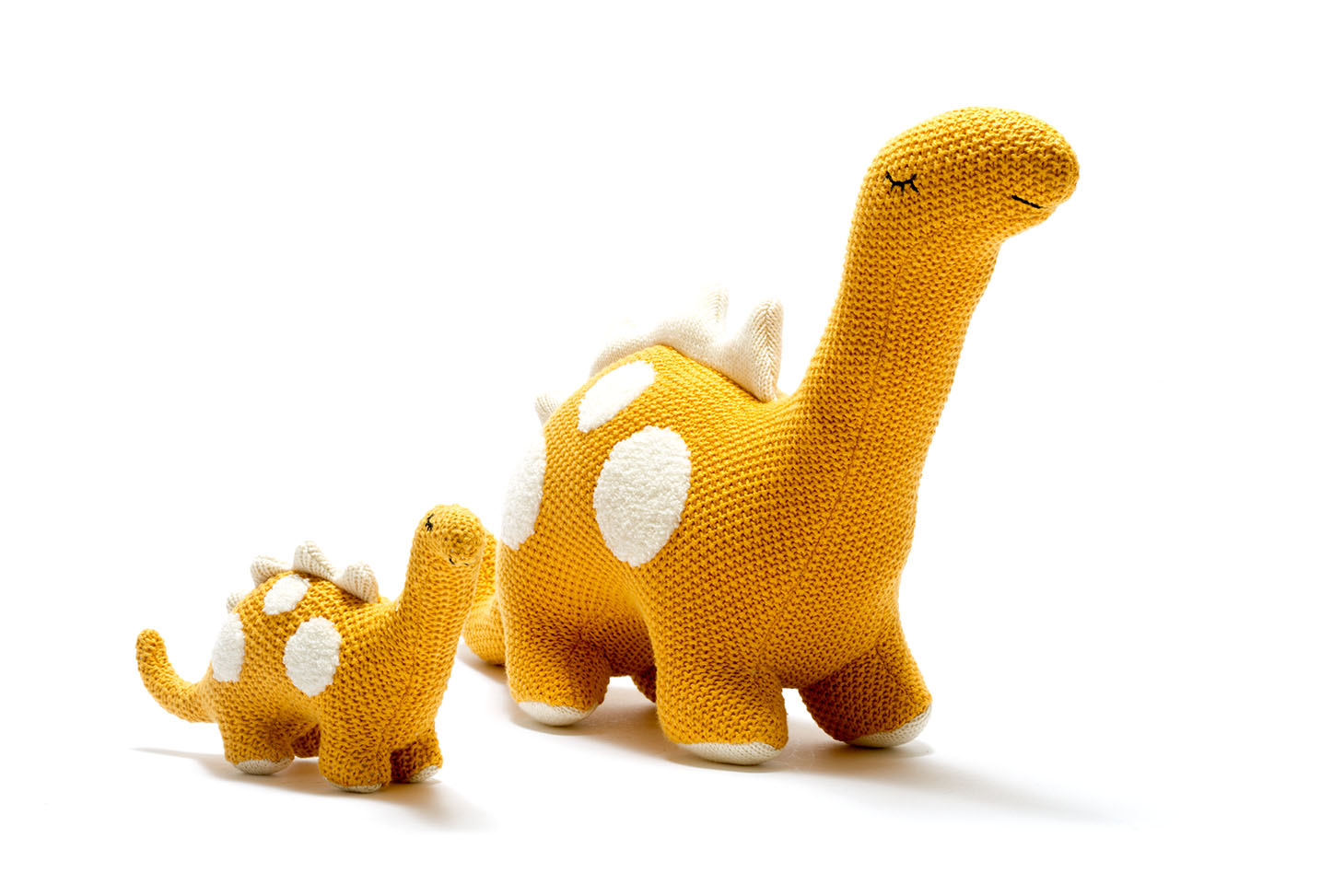 Knitted dinosaur toys. We have already removed the individual poly bags from our knitted dinosaur toys and now we are moving to use recycled polyester stuffing. It would be great if we were able to use a natural material such as cotton for stuffing but this is not possible for toy safety issues. Toys for under 5 year olds have a propensity for getting wet either because they go in to the mouth, the bath or a puddle, and cotton stuffing is slow to dry and gets mouldy when damp. We are happy to use recycled polyester to make our knitted dinosaur toys more eco friendly.