Looking for on-trend gift ideas? We share what's hot in baby toys and kids toys in 2018.
Gaynor Humphrey
Baby toys, kids toys and gift ideas featured heavily at Maison & Objet in Paris this month. The show is the equivalent of Paris fashion week for everything home decor, interior design and lifestyle related. It attracts thousands of visitors from all over the word and we went along to see what baby toys and kids toys will be trending in 2018.
We're pleased to say that our extensive range of baby toys includes many soft toys that even the most discerning child would be proud to be seen with this year. So if you're looking for gift ideas for little people, then look no further. We'll tell you what's hot to trot in 2018.
Move over flamingos
You couldn't move in 2017 without stumbling upon a pink flamingo. They were everywhere and our range of fabulous flamingo crochet toys literally flew out the door! We suspect that they'll still be a big hit in 2018, but they'll see cuddly competition from pandas and llamas. When it comes to children's toys it does seem that every animal has its time to shine. 2018 is definitely going to give llamas their time in the limelight. With their soft wool coats and lengthy eyelashes, we can't wait to unleash a selection of woolly llamas onto the market.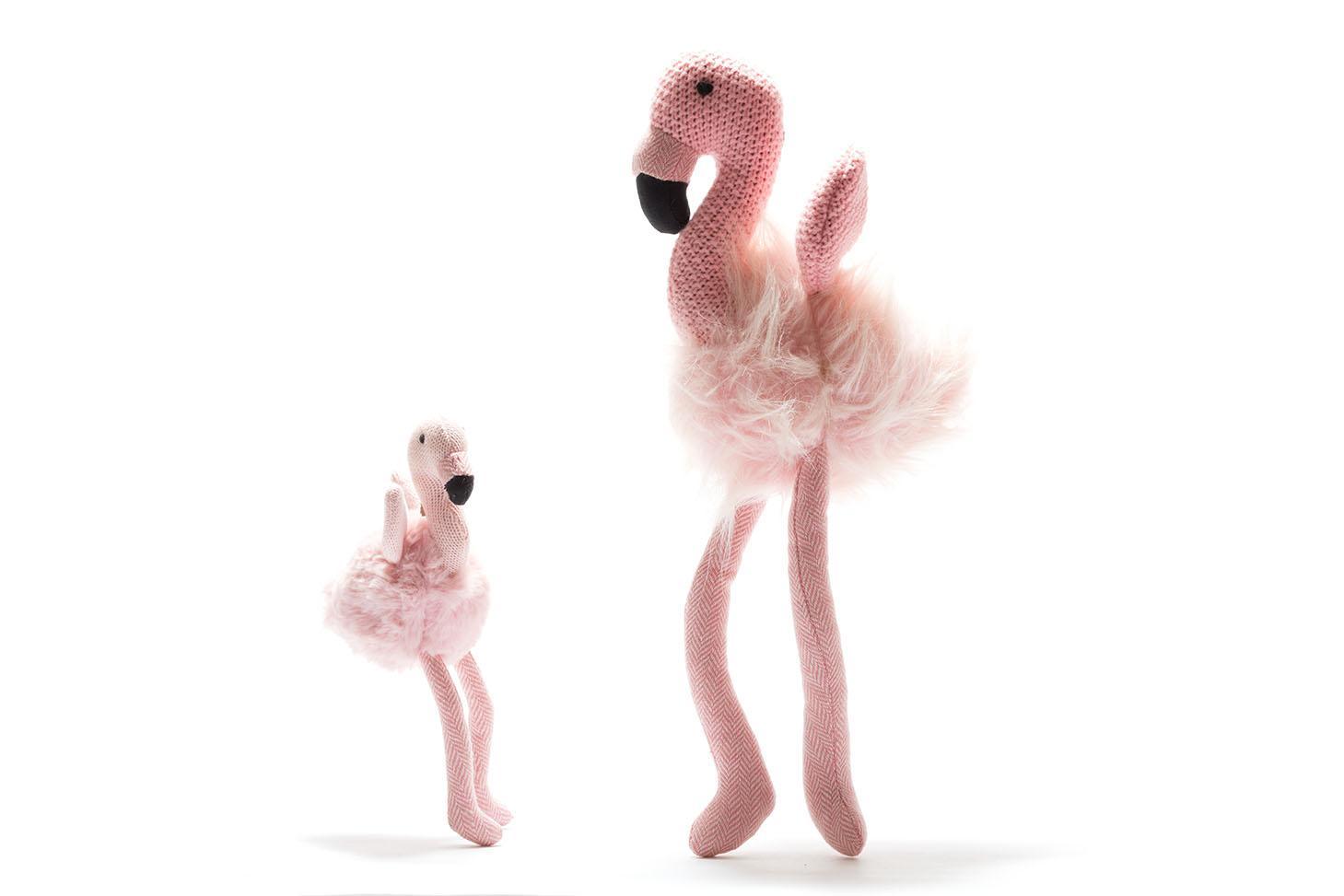 Unicorn Baby Toys
They might be mystical creatures, but it's no mystery why unicorns are another top toy trend that is set to stick around this year. Kids absolutely love them. In fact teenage girls are also big fans. With unicorn motifs appearing on everything from stationary and school bags, to bedding and clothing, it seems the unicorn's success requires little or no imagination.  And it's not just the mystical unicorn that adorned the stands at this year's Maison & Object show.  Mermaids and dinosaurs featured heavily throughout the Paris show.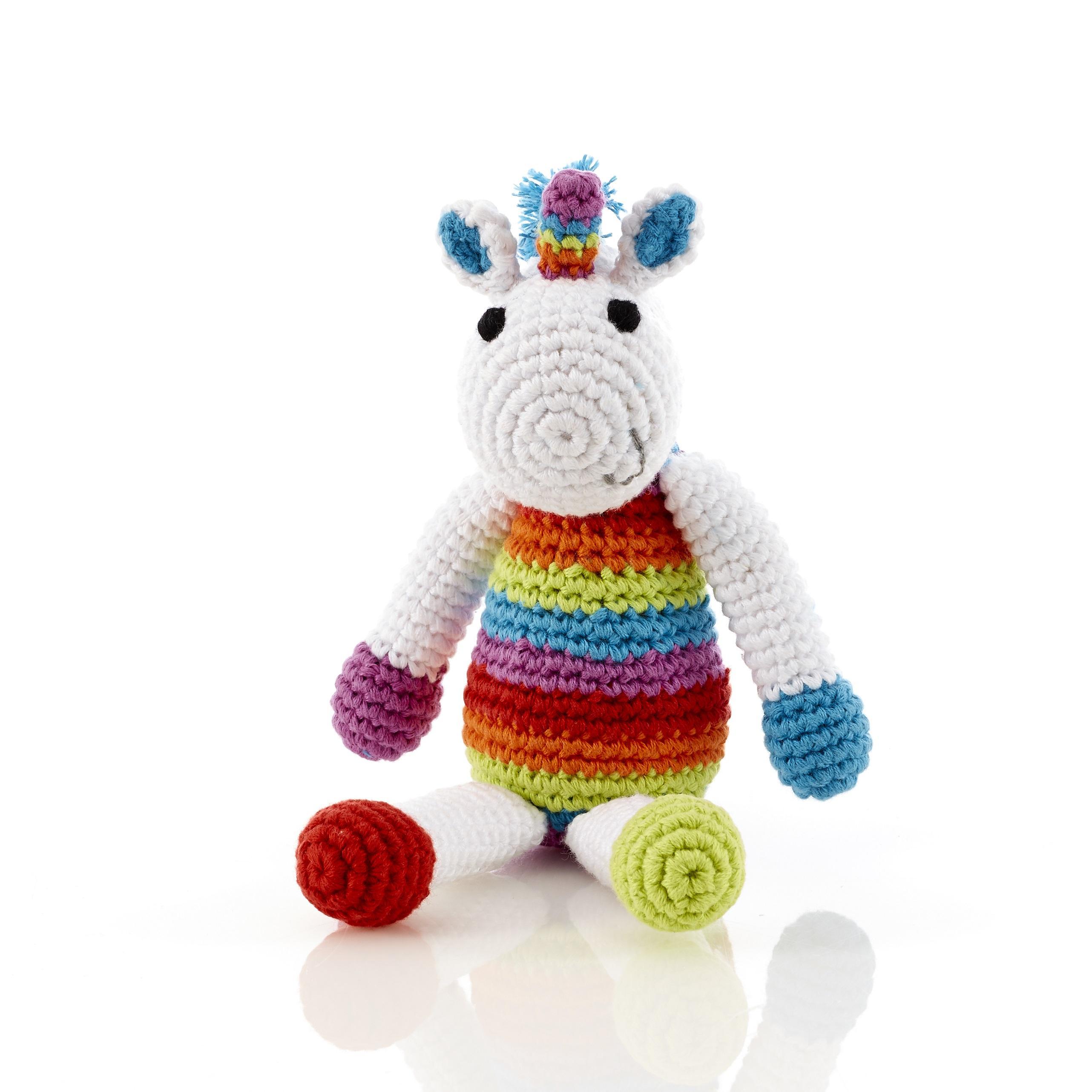 Colour is key
Lollies and palm trees were also predominant at the show. By three months old, babies are just starting to see colour and they find bright colours visually stimulating. Lollies and palm trees are not only interesting shapes to handle, but their bright colours hold huge appeal. If there's one thing our range of knitted toys isn't short of – it's colour. Our fair trade, handmade lolly rattles are arriving soon, and we think they make the perfect baby gift.

A fishy tale
We were delighted to see so many sea creatures on the toy stands at the Paris show. Our fair trade octopus rattles have always been incredibly popular, and now we have many more sea life characters in our range, including sea horses, crabs and turtles. If the exhibits at Maison & Objet were anything to go by, then the sea creature trend looks set to explode onto our shores this year.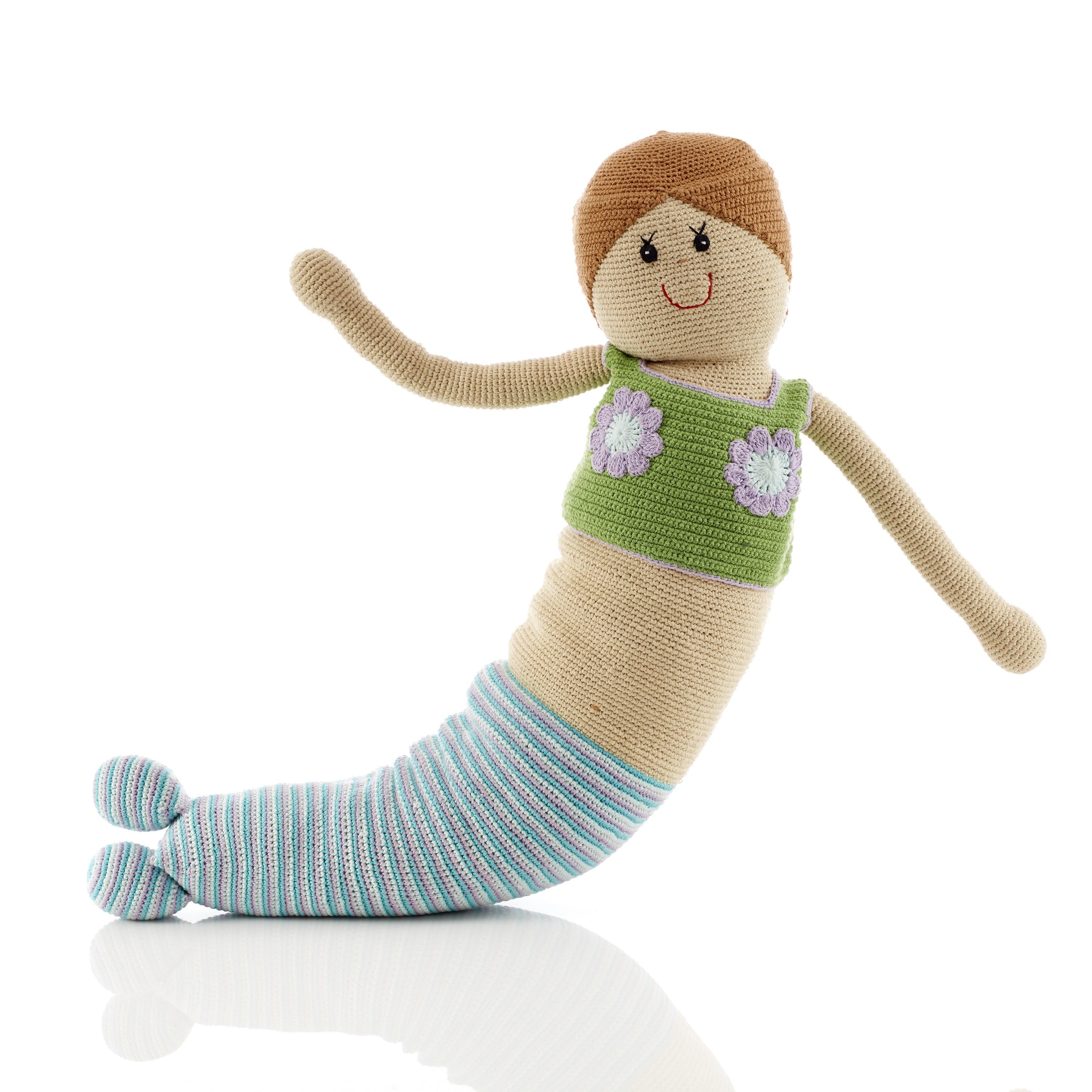 We hope that has given you a taste of toy trends for 2018. Take a look at our extensive range. We're confident you'll find the perfect gift idea.
https://www.bestyears.co.uk/en/Best Years Ltd