We've got large Dinosaur toys, in fact we've got 3 large knitted dinosaur toys (Triceratops, Diplodocus and T Rex toys) and even a supersize T Rex toy but now we have Giant Dinosaur Soft Toys.
If you are looking for a larger than life Dinosaur toy then we are happy to present our range of giant dinosaur soft toys.
First up, of course, is the giant T Rex dinosaur toy. We always say that one thing is guaranteed when you introduce a T Rex dinosaur toy to a child and that is that they will immediately go rooooaaaaar. Well this is what happens when you introduce a child to a giant T Rex toy, a giant rooaaarr!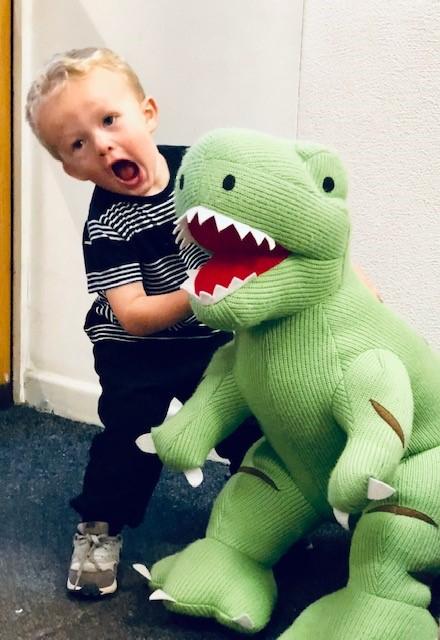 Our Diplodocus has become increasingly popular, especially now that Dippy the Dinosaur is touring the country, so when looking at which giant dinosaur toys we should definitely make a giant Diplodocus dinosaur toy, and when we saw him we knew he was going to take a starring role in our range.
And that's our range of giant dinosaur soft toys. Huge but soft, dinosaur toys but not scary. If you wish to order one then please do This email address is being protected from spambots. You need JavaScript enabled to view it.. We don't have enough space to keep lots available but we are very happy to bring one in for you on a special order.